The Lily James Thriller Flop You Can Stream On Netflix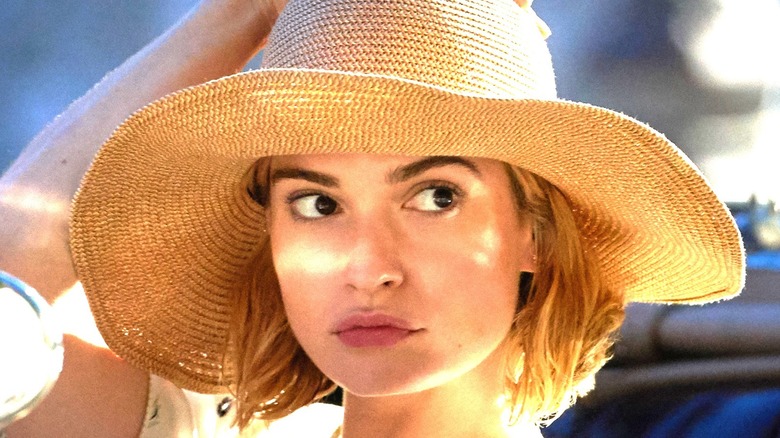 Kerry Brown/Netflix
Halloween is almost upon us. For many, that means it's time to cue up a spooky horror flick and become terrified of monsters and other things that go bump in the night. However, sometimes the scariest things are taken right out of people's true paranoias, such as the belief the person you love most in the world has kept certain things hidden from you.
That's the premise behind one of Alfred Hitchcock's greatest thrillers — "Rebecca" — and its 2020 Netflix remake of the same name. While Hitchcock's version is widely considered one of the best mystery films of all time, the critics weren't exactly kind to the remake.
Despite an impressive cast, including the likes of Lily James, Kristin Scott Thomas, and Ann Dowd, it wasn't enough to make the movie memorable in the eyes of many reviewers. The film hasn't fared well on Rotten Tomatoes, where it has rotten critics' and audience scores. Still, you don't always want to listen to other people, and if you're a fan of the original, there are some excellent reasons why the remake is worth another look.
2020's Rebecca has its charms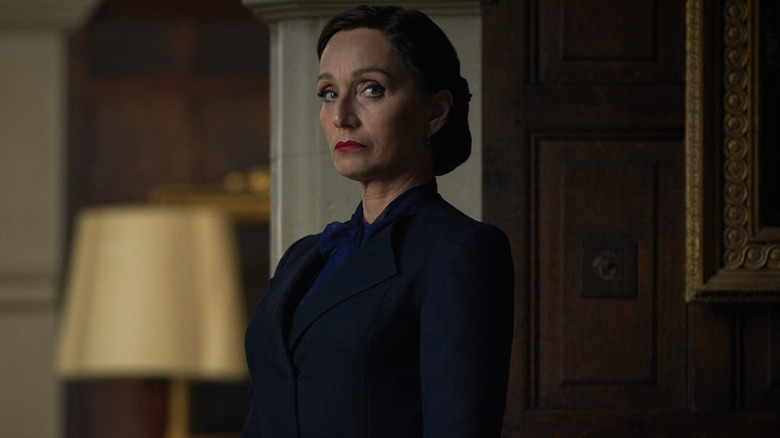 Netflix
2020's "Rebecca" follows much of the same road map as the 1940 original. It all starts when Mrs. de Winter (Lily James) meets a widower, Maxim de Winter (Armie Hammer). The two have a fast courtship and soon find themselves married to one another. Everything looks up for Mrs. de Winter as she moves in to Maxim's luxurious estate, but not everything seems right. The staff at the estate can't speak highly enough of Maxim's deceased wife, and they don't have a problem letting Mrs. de Winter know about their feelings. Something perpetually seems off, and it all leads to a shocking, explosive conclusion.
It may be easy for some to glance over "Rebecca," but there are reasons you'll want to give it another look. For starters, you can't find the original 1940 version on any streaming platforms, so if you're in the mood for a tale of mystery and intrigue, the remake is your only option. Plus, plenty of critics sang the film's praises, including Robbie Collin of The Daily Telegraph, who wrote, "Overall, it's a highly polished and consistently enjoyable watch that feels a little hemmed in by convention."
Suffice to say, if you prefer something more twisted than downright spooky for a Halloween watch, "Rebecca" will be right up your alley.