Daniel Radcliffe To Star In Deadpool-Esque Action-Comedy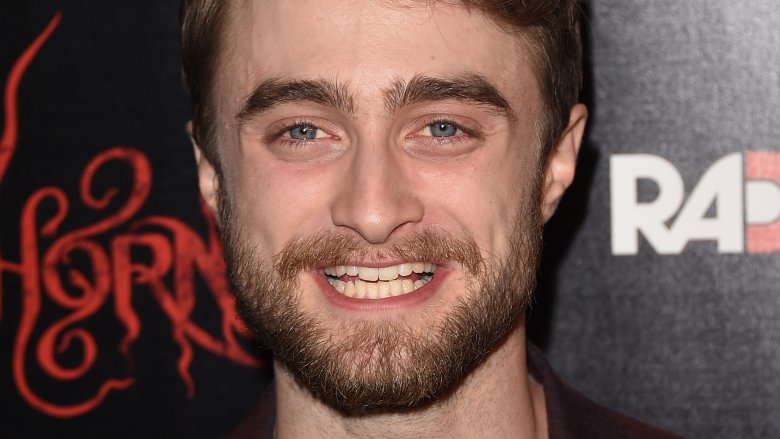 Getty Images
Daniel Radcliffe is about to become an action hero for his next film. According to The Hollywood Reporter, the former Harry Potter actor will star in Guns Akimbo, which is being described as an "adrenaline fueled balls-to-the-wall original action comedy reminiscent in tone to films such as Kick-Ass or Deadpool."
The movie will follow a man (Radcliffe) whose mundane existence is turned upside-down when he finds himself enrolled on a dark net website that forces complete strangers to fight in city-wide gladiatorial battles to the death that are live-streamed to a fanatical audience. He is pitted against a seemingly unstoppable killing machine and tries to stay out of the violence at first, but when his ex-girlfriend is kidnapped, he has to stop running and compete.
Jason Lei Howden, a visual effects supervisor for The Hobbit movies and The Avengers, wrote and will direct the film, which is produced by Occupant Entertainment, Hyperion Entertainment, and Altitude Films. The movie is set to be shopped to international buyers at Cannes.
"Jason Lei Howden is an incredibly talented new filmmaker, who with Guns Akimbo delivers a commercial action film that is original, fresh and gives us unique and exciting characters," said Joe Neurauter of Occupant.
"We fell in love with Guns Akimbo the moment we read it," added Andy Mayson, co-CEO of Altitude. "Jason is one of the most exciting, original and commercially-minded new directors working today and with the pitch perfect casting of Daniel Radcliffe as our hero, Guns Akimbo is going to deliver a fresh, next-level action experience destined to thrill audiences worldwide."
While we wait for Radcliffe's Wade Wilson turn, see some of the most disturbing revelations people have had about the Harry Potter universe.