Someone Stole J.K. Rowling's Handwritten Harry Potter Prequel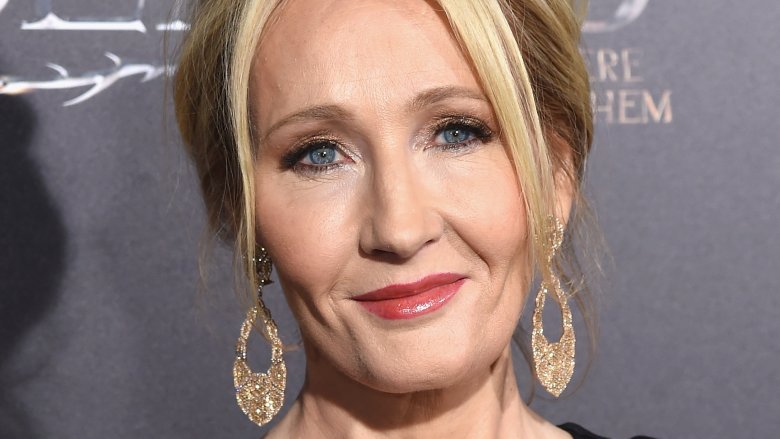 Getty Images
J.K. Rowling is urging all of her fans not to buy an extremely rare Harry Potter prequel that was recently stolen. Rowling auctioned off the manuscript in 2008 for charity, and is asking fans to eschew any bidding on the hot property so that the buyer can get their winnings back safe and sound.
The West Midlands police tweeted about the incident, asking Harry Potter fans to share their appeal to find the valuable manuscript, which was stolen during a burglary in Kings Heath in late April. The manuscript has still not been recovered, so the police decided to reach out to Harry Potter fans to try to get the issue resolved. The prequel, which reportedly followed a young James Potter and Sirius Black shortly after Harry's birth getting into a fight with a pair of police officers, according to local media reports, was handwritten over two sides of an A5 postcard, which the police included a picture of in their report. (Quick, someone with really good zoom, tell us what it says!)
"The only people who will buy this unique piece are true Harry Potter fans," said investigating officer PC Paul Jauncey in a statement. (via ET Online) "We are appealing to anyone who sees, or is offered this item for sale, to contact police."
Rowling wrote on her Twitter Friday morning that the manuscript had been auctioned off in support of English Pen, a global literary network which defends and promotes freedom of expression and tries to remove barriers to reading all around the world. "PLEASE DON'T BUY THIS IF YOU'RE OFFERED IT," she asked of her fans. "Originally auctioned for @englishpen, the owner supported writers' freedoms by bidding for it." The New York Times reports that the manuscript was initially auctioned for 25,000 pounds, or about $31,200. Jewels were also taken during the burglary, the police say.
Hopefully, Rowling and the buyer are able to recover the valuable piece of merchandise soon. (And, hopefully, to thank all of the Harry Potter fans who helped, Rowling will consider releasing it to the public.) For now, relive the magic of the original series by seeing some of the small details that only true fans will understand.
.@jk_rowling The story, penned personally by @jk_rowling over 2 sides of an A5 postcard is extremely valuable & stolen during a burglary in #KingsHeath pic.twitter.com/Aio04lVjFt

— West Midlands Police (@WMPolice) May 12, 2017