Here's How To Get First Class Trouble For Free On PS4 And PS5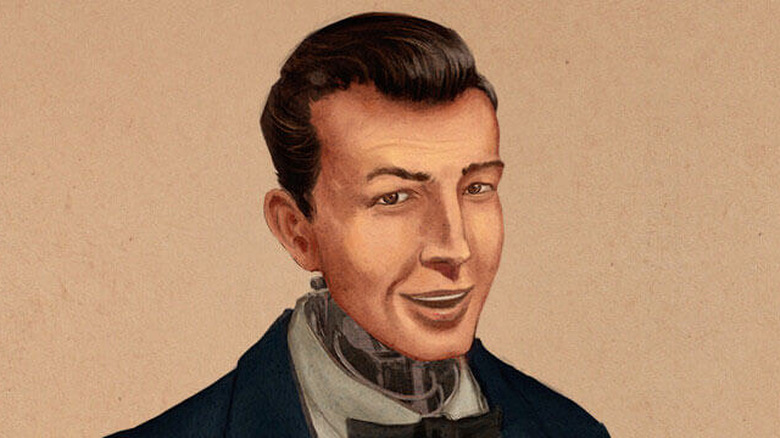 Since being released back in April on Steam, "First Class Trouble" has gained traction in the gaming community due to its fun premise and its quirky approach to familiar social deduction mechanics. Playing somewhat like an amalgam of 2020's sleeper hit "Among Us" and the board game "Clue," "First Class Trouble" is a deception party game in which a group of players must work together to survive the efforts of a killer AI named C.A.I.N. To do so, players must attempt to disable C.A.I.N. — but there's a catch: Some of the people on your team are robot imposters attempting to secretly derail your quest for survival, and it's the players' job to uncover the saboteurs before it's too late.
Having enjoyed a fair amount of success among PC gamers, the release of "First Class Trouble" for both the PlayStation 4 and PlayStation 5 consoles was first announced back in September. At PlayStation's State of Play event on Oct. 27, it was revealed that the game would hit PlayStation stores on Nov. 2. Not only that, but select gamers will get to enjoy "First Class Trouble" for free.
First Class Trouble will be available for free for Playstation Plus members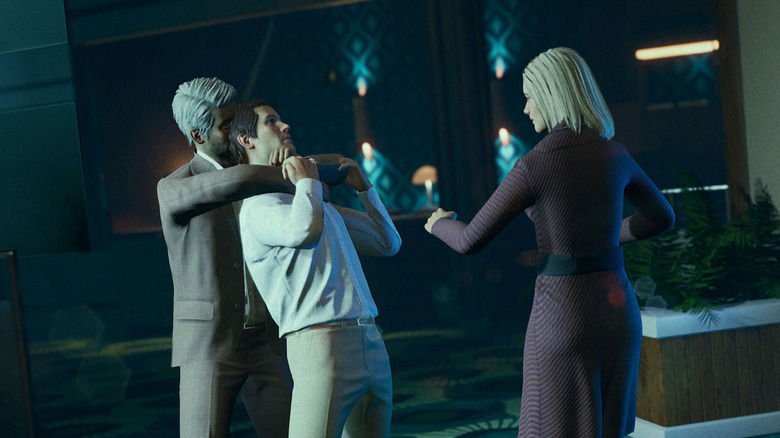 As it stands, "First Class Trouble" is available on Steam for an attractive fee of $14.99. Barring an unlikely scenario where Sony feels it can charge more, it's safe to assume that the game's price will be identical for both the PS4 and PS5. However, as announced during PlayStation's State of Play event (and confirmed by the official PlayStation Blog), anyone with a PlayStation Plus subscription will be able to download the game from free from Nov. 2 through Dec. 6. 
Despite Sony porting over one of the more successful social games in recent memory — or at least since "Among Us" ceased being the most popular game around — many PlayStation fans were less than enthusiastic about the news, with some gamers taking the opportunity to point out that there are still major issues with PS5 supply. Meanwhile, others made jokes pertaining to the game's similarities with "Among Us."
Regardless of the mixed reaction, this is a decent opportunity for curious PlayStation fans to see if "First Class Trouble" lives up to the hype — and for free.