Diane Lane Says Justice League Won't Be Better Than The Avengers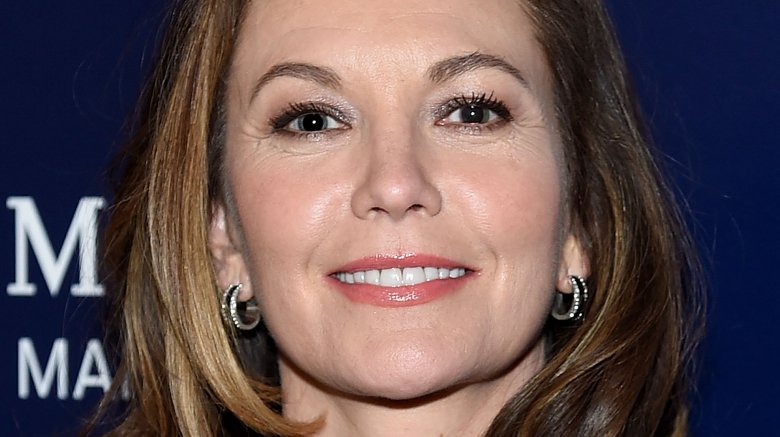 Getty Images
One of Hollywood's most seasoned actresses weighs in on the Marvel versus DC debate, and she sides against her own kind.
Diane Lane plays Superman's adoptive mother Martha Kent in the DCEU's Batman v Superman, and she's set to reprise the maternal role in Zack Snyder's Justice League this November. However, in a recent appearance on Watch What Happens Live with Andy Cohen, Lane admitted that Justice League won't be able to beat out its hefty Marvel competition.
During Lane's time on Andy Cohen's show, a viewer called in to get Lane's thoughts on a certain set of upcoming superhero flicks. When Lane was asked whether she thought Justice League would be better than The Avengers, Lane was quick to say "no."
"No, and no. Short, but honest," Lane said. Lane also refused to dish up any behind-the-scenes details on the impending DC movie, but that's to be expected for such a hot cinematic commodity. The actress mentioned that she "hate[s] to disappoint" anyone in saying that Justice League can't best The Avengers, and the fact that she can't reveal any spoilers, but it's apparently the way she truly feels.
Marvel and DC have been butting heads since what seems like the creation of comic books and superheroes themselves. While Marvel definitely appears to have a filmmaking formula down pat, its Distinguished Competition is still struggling to perfect their process and hitting blockades, particularly with The Batman.
Additionally, a distinct difference between the two movie worlds is their tone. Marvel has often opted for a campy, light-hearted approach (take Guardians of the Galaxy and the upcoming Thor: Ragnarok as prime examples), but DC has been criticized for taking itself too seriously and for casting a gritty shadow on its films' narratives. Warner Bros. reportedly even implemented a "no jokes" policy on the set of multiple DC films.
Though Lane sounds confident in saying that The Avengers will reign supreme, we'll have to wait and see for ourselves when Justice League is released on November 17. Here's the film's official plot synopsis: "Fueled by his restored faith in humanity and inspired by Superman's (Henry Cavill) selfless act, Bruce Wayne (Ben Affleck) enlists newfound ally Diana Prince to face an even greater threat. Together, Batman and Wonder Woman work quickly to recruit a team to stand against this newly awakened enemy. Despite the formation of an unprecedented league of heroes—Batman, Wonder Woman, Aquaman, Cyborg and the Flash—it may be too late to save the planet from an assault of catastrophic proportions."
Between now and the time Justice League is unveiled, read up on the facts about the superhero team even diehard fans don't know.