The First Teaser For Pixar's Lightyear Promises A Mind-Blowing Ride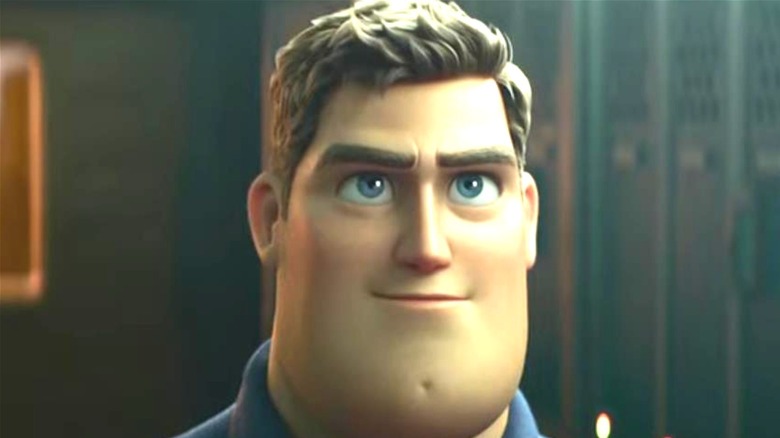 Disney/YouTube
He's been falling with style through our lives since 1995, but now, Pixar is set to send everyone's favorite space ranger off into the great unknown in an all-new adventure ... and with a voice like Captain America. 
The first look at "Lightyear" has made a crash landing online in an all-new teaser, and yet again, it shows that the studio that stands under that iconic desk lamp are set to pull of another tale that's totally out of this world.
Looking to pay homage to some of the greatest science fiction stories (we see you "2001: A Space Odyssey" space blur), "Lightyear" is described as "the definitive origin story of Buzz Lightyear — the hero who inspired the toy — introducing the legendary Space Ranger who would win generations of fans." Taking over the character originally voiced by Tim Allen in the four "Toy Story" films, Chris Evans is this very realistic-looking Buzz Lightyear in what appears to be an absolutely stunning universe of aliens, exploration and lasers that are definitely not little light bulbs that blink.
To infinity and...well, you know.
Speaking about the iconic role he's been handed, Evans said, ""the phrase 'a dream come true' gets thrown around a lot, but I've never meant it more in my life. Anyone who knows me knows that my love for animated films runs deep. I can't believe that I get to be a part of the Pixar family and work with these truly brilliant artists who tell stories unlike anyone else. Watching them work is nothing short of magic. I pinch myself every day." Who can blame him? After being The First Avenger, he's now set to be the first threat to Andy's room since a cowboy with a snake in his boot. 
Currently, Evans is the only voice confirmed for the upcoming film. Directing duties for this currently secret mission in uncharted space is "Finding Dory" helmer, Angus MacLane, with Galyn Susman producing. 
You can expect more transmissions to make their way to Earth before "Lightyear" touches down in cinemas June 17, 2022.