John C. Reilly Compares Alana Haim's Licorice Pizza Performance To This Acting Legend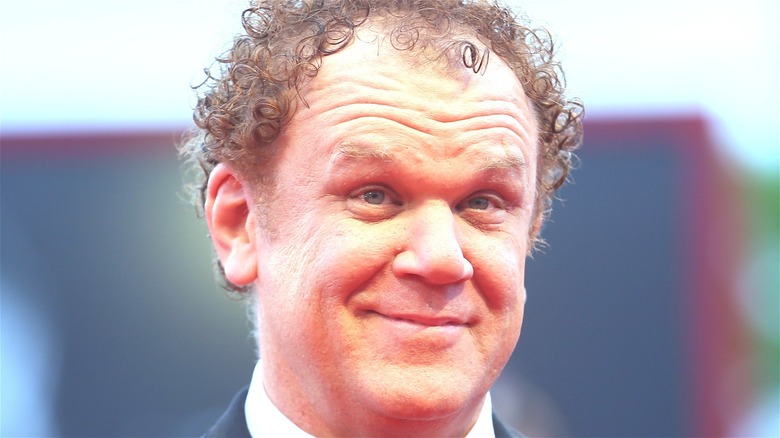 Denis Makarenko/Shutterstock
With movies like "There Will Be Blood," "Phantom Thread," and "Inherent Vice" in his filmography, it doesn't come as much of a surprise to learn that writer-director Paul Thomas Anderson's next project is one of the most highly-anticipated films of the year.
According to its synopsis, the film, titled "Licorice Pizza," is about "growing up, running around and falling in love in the San Fernando Valley, 1973." The coming-of-age story promises to follow Gary Valentine (Cooper Hoffman) and Alana Kane (Alana Haim) as the pair embark on what the film's logline calls a "treacherous navigation of first love."
"Licorice Pizza" also stars Sean Penn, Bradley Cooper, and Benny Safdie, while John C. Reilly, a frequent collaborator of Anderson's, has a supporting role in the film as well. As a result, Reilly recently participated in a conversation for Interview Magazine with fellow "Licorice Pizza" star, Alana Haim, about the film. During the interview, Reilly gushed about how impressive Haim's performance is in "Licorice Pizza," and compared her to another legendary actor. The star — who may be better known for being the guitarist of HAIM, a rock band that counts her two sisters as its other members — is set to make her acting debut in "Licorice Pizza" (via IMDb).
According to Reilly, it's a debut to remember.
John C. Reilly says Alana Haim reminds him of Joaquin Phoenix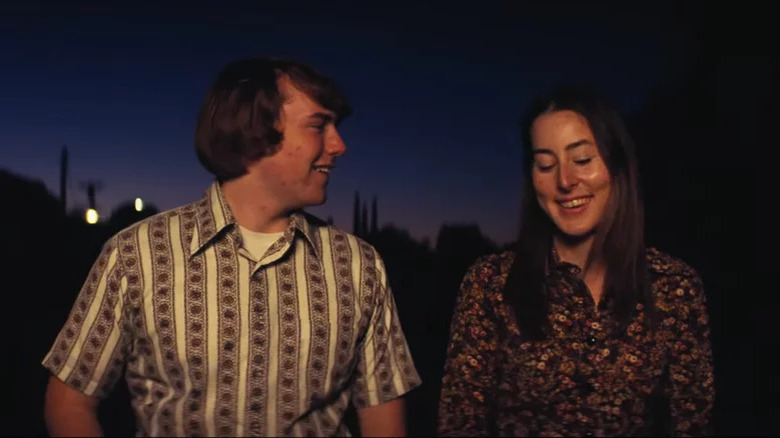 United Artists Releasing
Speaking with his "Licorice Pizza" co-star, Alana Haim, actor John C. Reilly, who has starred in several of Paul Thomas Anderson's previous films, shared his first reactions to seeing Haim's bond with Cooper Hoffman in the upcoming film. "When Paul sent me that first screen test, I was like, 'Dude, if you can keep them feeling this free, I think you've got a movie,'" the actor recalled. "When I visited the set, I remember sitting there and being glued to the monitor, even between takes. I turned to Paul, and I was like, 'You can't take your f***ing eyes off her.' He looked at me like, 'Right?'"
Haim responded to the comments with a stunned, "Oh my god," but Reilly wasn't done praising her "Licorice Pizza" performance. In a major compliment, the actor compared Haim to Joaquin Phoenix ("Joker," "Her"). "Watching him is like watching a raccoon rummage through garbage cans. What is he gonna do now? Why look at anything else, while this is going on? It's hard to keep that energy on camera, Alana. Take it from an old clown like me," Reilly told the musician-turned-actress.
Fortunately, audiences will get to see Haim's performance for themselves when "Licorice Pizza" is released in limited theaters on November 26 and nationwide on December 25.