The Actress Behind Sally Brown From Peanuts Is Gorgeous In Real Life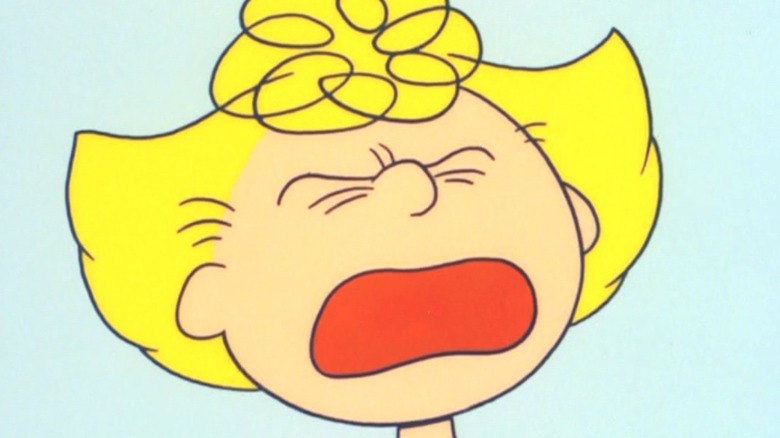 CBS
The "Peanuts" comic strip, and its main character Charlie Brown, have been a staple in people's lives since its creation by Charles Schulz in 1950. Charlie's social circle had a number of members, including his dog Snoopy, friends such as Linus, Peppermint Patty, and Pigpen, and his sister Sally Brown.
The characters of "Peanuts" made their way to television in 1965 with "A Charlie Brown Christmas," which would become the first of many TV specials based on the comic strip. This paved the way for feature-length films and TV shows, allowing people to hear the characters for the first time, instead of reading the words they're saying. This came with the selection of numerous voice performers for the roles.
Voice acting is notably different from live-action performances in how the viewers are unable to see the person, but only hear their voice. This leads to a surprise for fans of a show when they see the person voicing the character. This is no different for the performer who voiced Sally Brown on "The Charlie Brown and Snoopy Show" in the 1980s.
She is better known for her singing career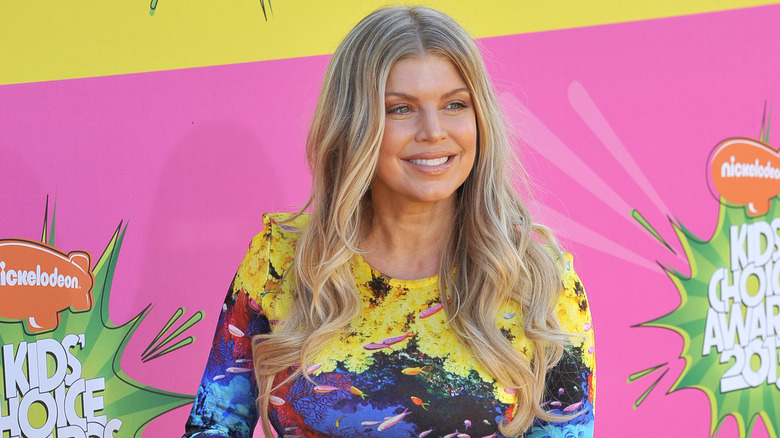 Featureflash Photo Agency/Shutterstock
Stacy Ann Ferguson, better known by her stage name Fergie, made her voice acting debut with "It's Flashbeagle, Charlie Brown." The TV special was released in 1984, with Fergie only being 9 years old at the time. She reprised the character in 1985's TV special "Snoopy's Getting Married, Charlie Brown," as well as in the subsequent TV series "The Charlie Brown and Snoopy Show."
Fergie has continued to do voiceover roles into adulthood, voicing the Hippo Girlfriend in the 2008 Dreamworks animated film "Madagascar: Escape 2 Africa," as well as voicing the talking dog Jezebel in the 2010 movie "Marmaduke." She also had a number of guest turns on the animated Fox sitcom "The Cleveland Show," a spinoff from "Family Guy," where she voiced a number of characters.
Fergie, however, is best known for her singing career, which blossomed when she joined the group the Black Eyed Peas in 2002. While with the group, she released her first solo album in 2006 but remained with the Black Eyed Peas until 2017, at which point she opted to take a break from the band, per Vibe. Fergie has also done live-action roles, appearing in the 2007 Robert Rodriguez film "Planet Terror," and the 2009 Rob Marshall film "Nine."