What Dani Dennison From Hocus Pocus Looks Like Today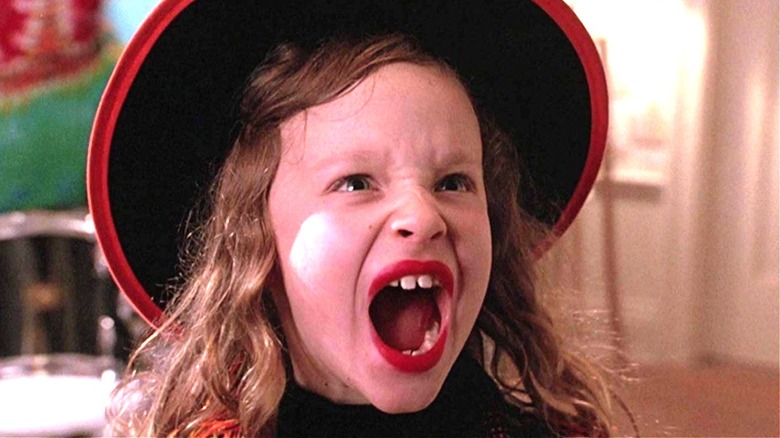 Buena Vista Pictures
Watching the 1993 film "Hocus Pocus" is a requisite on Halloween. Not only is the movie full of spooky fun (and an excellent musical number), but it also has plenty of heart. One of the film's most endearing characters is Dani, portrayed by Thora Birch, the little sister of Max Dennison (Omri Katz). In the film, Max begrudgingly goes trick-or-treating with his sister and they end up at the Sanderson sisters' home, where complete chaos ensues. With the help of the child-turned-black cat, Thackery Binx (Jason Marsden), the zombie William "Billy" Butcherson (Doug Jones), and Max's crush, Allison (Vinessa Shaw), the siblings manage to escape their encounter with the witches, Winifred (Bette Midler), Sarah (Sarah Jessica Parker), and Mary (Kathy Najimy) unscathed.
During an October 2018 interview with People magazine, the film's director Kenny Ortega briefly spoke about Thora Birch's performance as Dani. He asserted that she was "one of the brightest young children to this day that [he has] ever worked with." Birch was just 11-years-old when the movie premiered.
Birch discussed her experience working on "Hocus Pocus" while speaking to Access in October 2018. Birch shared that she understood the significance of acting alongside Bette Midler. She explained that she "was already a fan of her music" prior to filming the iconic Halloween movie, adding, "I mean working with her was like working with like an idol of yours."
28 years have passed since "Hocus Pocus" hit theaters. Here's what Thora Birch looks like today.
Thora Birch was in Season 10 of The Walking Dead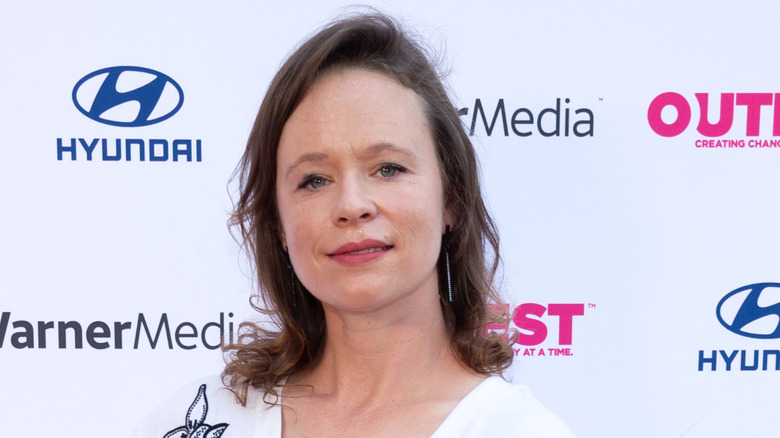 Amanda Edwards/Getty Images
After "Hocus Pocus" premiered, Thora Birch appeared in a number of notable films including "Now and Then," "American Beauty," and "Ghost World" (per IMDb). In 2019, the actor began playing Mary on the hit AMC show "The Walking Dead," though, as fans are aware, her character was relegated entirely to the show's tenth season. While speaking to KTLA 5 in October 2019, Birch said she was not familiar with "The Walking Dead" prior to joining the series' cast.
"I hadn't watched the show before I started on Season 10 but I went down the rabbit hole and immediately just jamming the seasons and it's a lot of fun," said the 39-year-old. The actor then revealed that she found it difficult to shoot the series, which is filmed in Atlanta, Georgia.
"It's excruciating work, just because of the heat and the humidity and the summer in Georgia, Hotlanta, but it's a blast because you get to do so many types of things that normally you don't do as a character," shared Birch.
Birch has a few upcoming projects in the works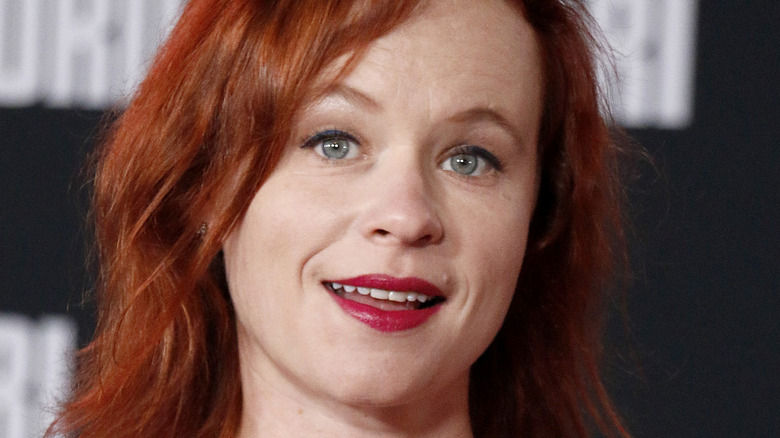 Tinseltown/Shutterstock
Since her "Walking Dead" stint, Thora Birch has only appeared in two subsequent roles: the lead in Oklahoma tornado film "13 Minutes," and as the star of narrative podcast "Overleaper." She's currently slated to appear in a TV movie based on the real-life story of Gaby Petito — which she's also directing — as well as the Wednesday Adams TV series "Wednesday." That said, Birch left "Wednesday" midway into its production, a decision on which she elaborated briefly in an interview with Collider.
In response to a question about whether or not she'll appear in "Wednesday" despite her early exit, Birch said, "they have a lot of creative license. There were a lot of changes going on already, when I was there. It's possible, but I wouldn't know." Since she remains credited on six episodes of the series online, however, it appears that the show's producers will indeed make use of some of what Birch filmed during her time on-set.
Fans today interested in watching Birch's early career-defining performance as Dani Dennison can stream "Hocus Pocus" on Disney+.