In Jack Nicholson's Acting Career, One Movie Stands Above The Rest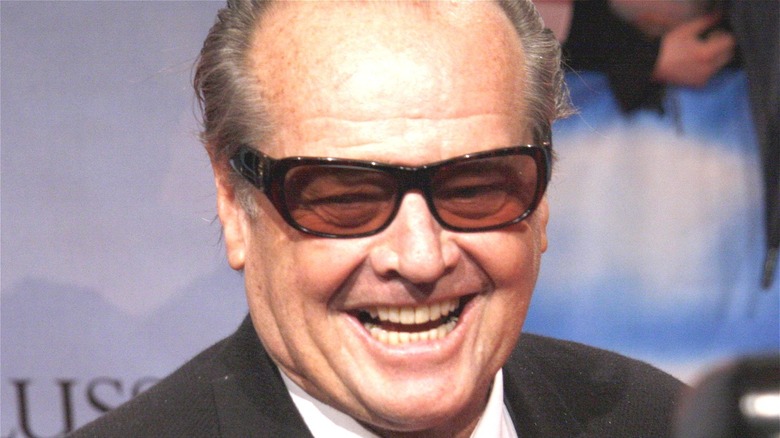 360b/Shutterstock
Jack Nicholson is easily one of the most influential and beloved actors of all time. He has taken on the iconic roles of Jack Torrance in "The Shining" and possibly the most famous supervillain of all time: The Joker in Tim Burton's "Batman." Truly, it seems like there's nothing Nicholson can't do. But while the actor has not shown up on screen since the 2010 James L. Brooks rom-com "How Do You Know" and seems to be enjoying himself as an active Lakers fan, that hasn't stopped audiences around the world from discovering his incredible and illustrious filmography. 
Nicholson, alongside Daniel Day-Lewis, is one of the only two actors to have won three Oscars. And on top of starring in three Best Picture winners, he is the most nominated actor in the history of the Oscars. Indeed, Nicholson has done it all — comedy, melodrama, romance, gangsters, superheroes, horror, westerns, and mysteries. Unsurprisingly, he has worked with some of the most celebrated filmmakers in the business, from the likes of Stanley Kubrick and Martin Scorsese to Miloš Forman, among others. But out of all of Nicholson's films, one has seemed to stick out as the most beloved.
One Flew Over the Cuckoo's Nest is Jack Nicholson's highest-rated film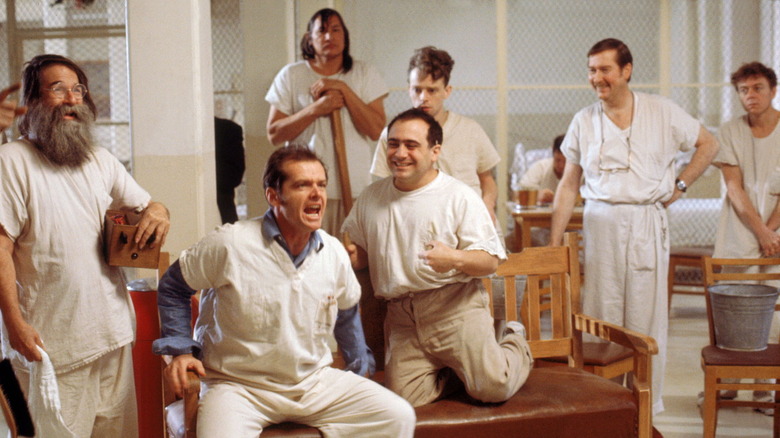 United Artists
Jack Nicholson won his first-ever Oscar for playing the rebellious mental patient Randle Patrick "Mac" McMurphy in Miloš Forman's Best Picture-winning film "One Flew Over the Cuckoo's Nest." The film, which was based on the novel of the same name by Ken Kesey, follows a criminal who pleads insanity and is sent to a mental institution overseen by the abusive and cruel Nurse Ratched. The film won five Oscars: Best Picture, Best Actor, Best Director, Best Actress, and Best Adapted Screenplay. 
The movie is the 18th highest rated movie on IMDb with a score of 8.7/10 and has a 94% critic rating and 96% audience rating on Rotten Tomatoes. Elsewhere, the film ranks as No. 33 on the prestigious AFI list of "The 100 Greatest American Films Of All Time." While skeptical of the movie at first, Roger Ebert ended up putting "One Flew Over The Cuckoo's Nest" on his "Great Movies" list and awarded it the perfect score of 4 out of 4 stars.