The Shocking Way That Jason Momoa Was Cast For Dune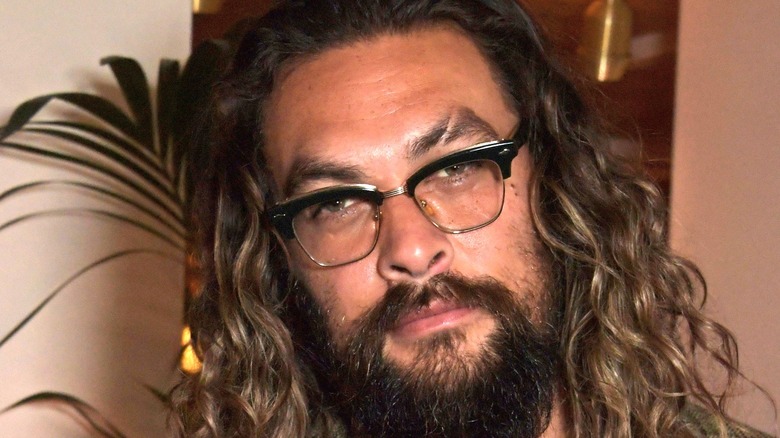 David M. Benett/Getty
Finally, Denis Villeneuve's eagerly-anticipated sci-fi epic "Dune" has made it to the big screen, and the reward has been as warm as a pile of freshly ground spice. Earning a worldwide box-office of $220 million (via Box Office Mojo), audiences have fallen in love with Frank Herbert's complex world and the characters inhabiting it. Besides Timothée Chalamet and Rebecca Ferguson receiving praise for their performances as Paul Atreides and Lady Jessica, respectively, one fan favorite that has arisen to his duty is Jason Momoa's soldier and friend to Paul, Duncan Idaho.
The sword-swinging hero that eats Sardaukar soldiers for breakfast feels like Momoa at his best and has expressed his enthusiasm ever since he got the part. The superstat actor has recently revealed how he became a part of what could be one of the biggest films of the year – and it was a mountain of a job to accept.
Momoa got cast for Dune on a mountain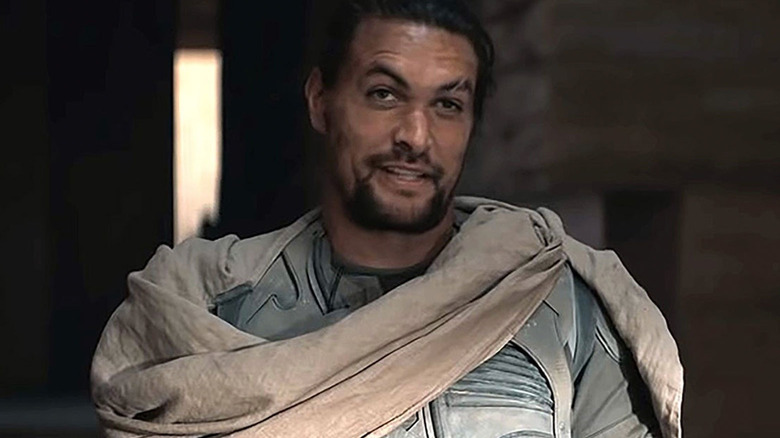 Warner Bros. Pictures
In an interview with IndieWire, Momoa explained that the role of Duncan Idaho came to him at one of the most inconvenient times imaginable. During his many mountain climbing stints, the star of "See" explained he got the call that led him to take a trip to Arrakis.
"I got a call from my agent literally on top of a mountain, and I was shocked, and he was like, 'Denis Villeneuve wants to talk to you right now. I thought it was a prank," said Momoa. "He said, 'He wants to talk to you right now. He wants you for a role. He won't tell anyone what it is.' Me and my best friend, who loves Denis, ran down the mountain, into the room, FaceTimed him, and he had everything laid out. He had this whole department there in costume ... he had a whole book. It was this manifest. Pictures, everything. It was almost like he was pitching it to me, and I was taken aback. He asked if I would play Duncan. That's never happened before."
In retrospect, it's a blessing that Momoa even had a signal, which landed him the role of a lifetime. His interpretation of Idaho is the charming rogue-like character that Momoa is perfect for, and the proof is all in the performance. Get a look for yourself with "Dune" in cinemas worldwide and HBO Max now.