How The Umbrella Academy Cast Really Felt About That Surprising Season 2 Ending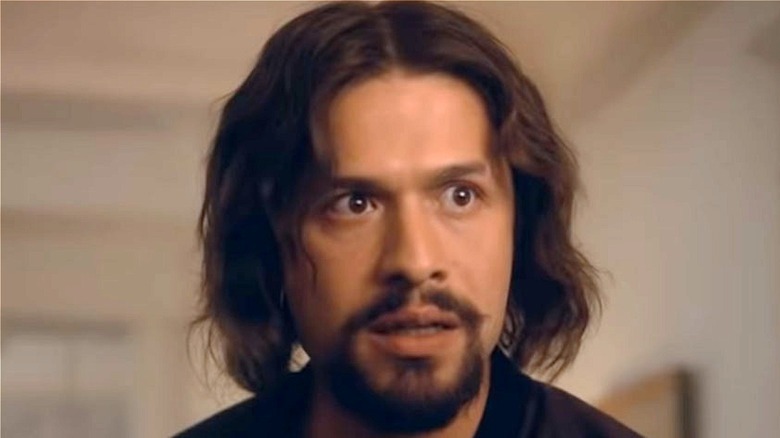 Netflix
Netflix's "The Umbrella Academy" is a popular streaming show based on Gerard Way's comic series. The show follows seven children who are adopted by Reginald Hargreeves (Colm Feore), a wealthy eccentric who isn't what he appears to be. The children are by no means just kids either, with each one gifted a power. These include the ability to bend space and time, mind control, necromancy, extra-planar horror conjuring, and the skills to channel sound waves into devastating effects. Of course, having a distant father-like figure and robot mother didn't help the siblings become well-adjusted individuals, and their conflict and interpersonal turmoil is often a focus of the show. But overall, the Hargreeves family drama tends to takes a back seat to the impending doom that is often wrought by their own hands. 
"The Umbrella Academy" hosts a bevy of talent like Robert Sheehan, David Castañeda, Elliot Page, Aidan Gallagher, and Emmy Raver-Lampman, and it has been well-received, with an impressive 87% audience score on Rotten Tomatoes across the show's two seasons so far. However, now that Season 3 has wrapped filming, the cast has had a chance to share their opinions on the shocking Season 2 ending, and in particular, the status of Ben (Justin H. Min).
What did the cast have to say about the end of Season 2?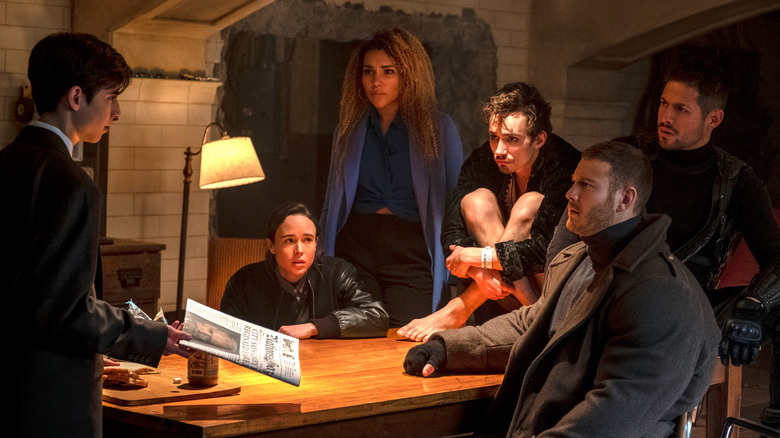 Netflix
Speaking at Netflix's global Tudum event, Page and the rest of the cast had a moment to discuss the culmination of the time-traveling "The Umbrella Academy" Season 2. "We didn't know all the details so the surprise about Ben at the end was a surprise for us," stated the popular actor. Page plays Vanya, a character who is instrumental in two apocalypses. Ben, Vanya's brother, dies in the original timeline at the end of Season 2 and yet seems just fine in the new one. Another cast member, Raver-Lampman, laughingly added, "It was really nice to be able to actually look at Justin H. Min in the face for the first time in two years." Raver-Lampman plays the mind controlling Allison. 
At the end of Season 2, the members of the Umbrella Academy come face to face with a new alternate reality version of the aforementioned team, the Sparrow Academy. The only member who is the same in both instances is Ben, resurrected. Within the context of the show, the only person who has been able to see the ghostly Ben previously is Klaus (Sheehan). It will be interesting to see how the Umbrella Academy reacts to this new interpretation, especially considering the interesting dynamic between him and Klaus.