The Most Heartwarming Criminal Minds Moments According To Fans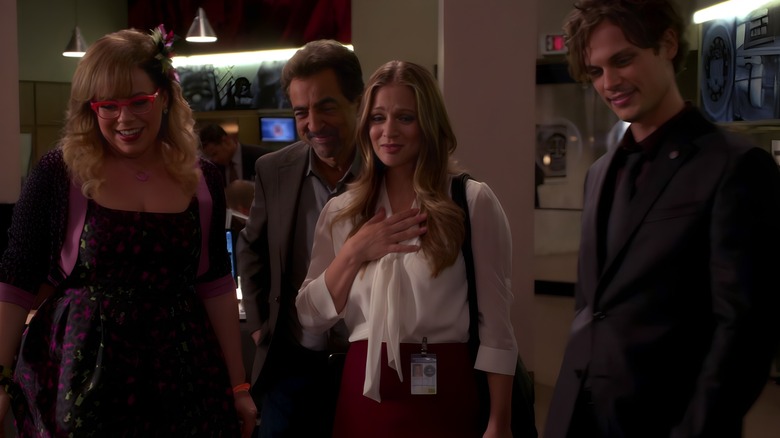 CBS
"Criminal Minds" on CBS wasn't just a long-running show. By the end of its staggering 15-season run, it had completed a marathon. Even today, "Criminal Minds" is remains deeply appreciated and often talked about, with an overall 86% audience score on Rotten Tomatoes. 
"Criminal Minds" had several big name actors come and go over its tenure — including the likes Thomas Gibson, Mandy Patinkin, Joe Mantegna, and Jennifer Love-Hewitt — but from the beginning until the end, the series followed an elite group of FBI criminal profilers, using their skills to apprehend various "unknown subjects," or unsubs. Of course, with all those years of development, a whole lot more then police work occurs — with fan-favorite characters making friendships, initiating romance, and sharing quite a bit of history. And ever since the series concluded on February 19, 2020, the dedicated fan base has not stopped re-watching all 324 episodes to assess the personal dramas, relive the best moments, and figure out just which scenes pulled on the heartstrings of everybody the most.
The heartwarming moments of Criminal Minds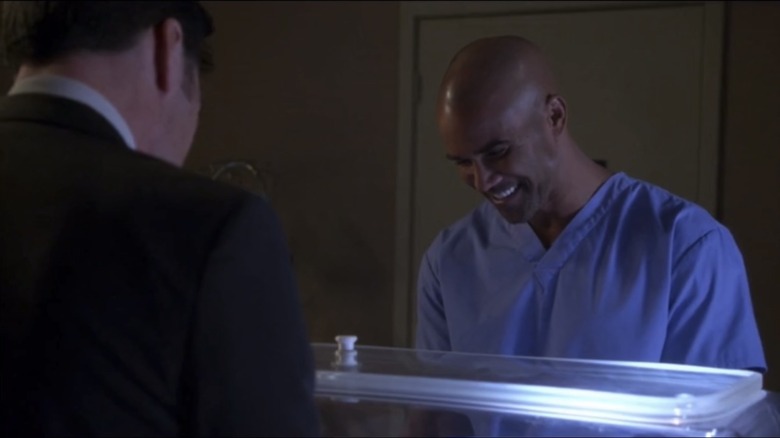 CBS
In a recent Reddit discussion, fans of the hit television show gathered together to discuss the scenes that most filled them with joy and happiness, and it turns out that there are quite a few moments that left a big impact. 
One such user said, "Empty Planet was one of the first episodes I ever watched. I didn't have cable or internet or anything and randomly saw "that guy from Dharma & Greg" on some show, acting all serious. The reveal at the end that the author had a girl, not a boy, was kind of a big twist back then. That episode was a big one for both Morgan and Reid." Several others agreed, with one adding that they often think about this particular scene. 
A considerable amount of comments brought up the fact there are just so many emotional instances, with Reddit users just listing the moments that touched their hearts — for instance, the scene where Hotchner (Thomas Gibson) holds hands with a dying Megan Kane (Brianna Lynn Brown) was one such highlight, as well as JJ (A.J. Cook) defending family. Another user mentioned Reid's 30th birthday party. Other highlights that came up included the entirety of the drunken episode "Saturday." The end of the episode "Ride the Lightning" also received a special note, with one user writing, "[W]hen Gideon watched the son of a guilty and innocent unsub play an instrument on stage is really sad but beautiful at the same time."
It also seems that any scene involving the cast dancing tended to move people, with multiple comments highlighting both the end of Season 7 and the series finale itself. 
Clearly, while viewers might've first come to "Criminal Minds" for the grisly cases, they stayed for the interpersonal bonds.