The Iconic Sci-Fi Blockbuster That Almost Ruined Natalie Portman's Acting Career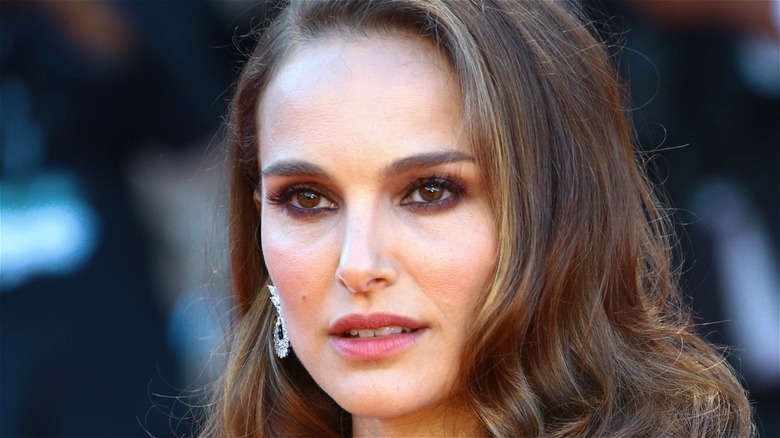 Matteo Chinellato/Shutterstock
In the year 1994, French director Luc Besson unveiled his latest project to the world: "Léon: The Professional." This action-thriller centers on the titular hitman (played by Jean Reno), who ends up taking a young girl named Mathilda under his wing after corrupt Drug Enforcement Administration agent Norman Stansfield (Gary Oldman) kills her family. The actress behind Léon's protégée was none other than Natalie Portman, and her decision to join the production at a mere 11 years old marked the beginning of her big-screen journey.
Portman's portrayal of Mathilda didn't go unnoticed, and with each subsequent role she took, her stock in Hollywood grew dramatically higher. As the 1990s wore on, she landed minor parts in the likes of "Heat" and "Mars Attacks!" before really making waves in the industry throughout the 2000s. "V for Vendetta," "The Darjeeling Limited," and "Brothers" stand out as some of her more prominent titles from the decade, with "Black Swan," "Thor," and "Annihilation," among others, keeping her busy in the 2010s. Suffice to say, her filmography is nothing, if not impressive.
Natalie Portman is now a household name in the 2020s, having taken on several career-defining projects, earned numerous awards, and used her platform to spread awareness on issues near and dear to her. However, thanks to one now-beloved science-fiction blockbuster, all of this success could've very well never come to fruition.
Revenge of the Sith did her career no favors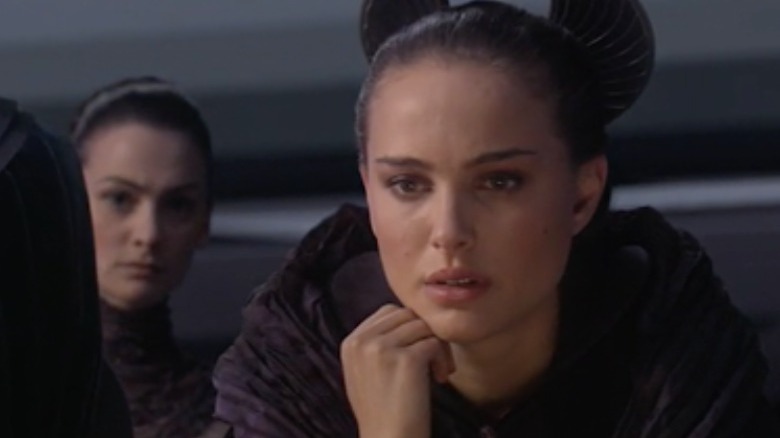 Lucasfilm
1999 was a huge year for Natalie Portman, seeing as she joined the cast of  "Star Wars: Episode I – The Phantom Menace" as Padmé Amidala: the queen of Naboo and an eventual key figure in the Republic Senate, the wife of Anakin Skywalker (Hayden Christiansen), and the mother of their twins, Luke (Mark Hamill) and Leia (Carrie Fisher). Surely landing a job like that would be the single-greatest career move she'd ever make, right? Not exactly, since George Lucas' final "Star Wars" trilogy met some seriously harsh reactions from critics. Not to mention, with each passing installment, the fandom fractured even more, and tragically, this outrage hit the cast incredibly hard.
For Natalie Portman specifically, "Star Wars: Episode III – Revenge of the Sith" came scarily close to ending her run on the silver screen. She did what she could with Lucas' notoriously weak dialogue and tried to give a convincing performance — crazy costumes and all –, but evidently, it wasn't enough for most audiences. By her own admission to New York Magazine in 2014, she even struggled to find acting parts in the wake of her time in a galaxy far, far away. "I was in the biggest-grossing movie of the decade, and no director wanted to work with me," Portman recalled, noting that "Star Wars" led many in the industry to believe she was a bad actress.
Natalie Portman didn't have a lot to do in Revenge of the Sith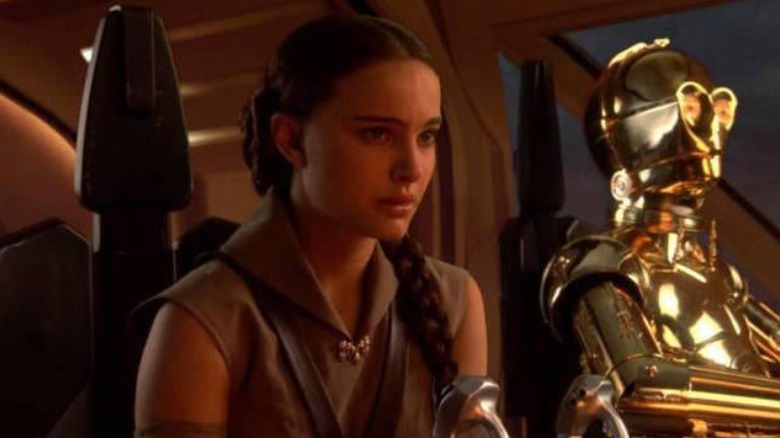 Lucasfilm
A likely reason for Natalie Portman losing Hollywood's good graces post-"Star Wars" had to do with the direction of Padmé Amidala's story. In "The Phantom Menace," she was introduced as the intelligent, determined leader of Naboo, who fought back valiantly against the Separatist invaders. Then, she showed in "Star Wars: Episode II – Attack of the Clones" that she wasn't afraid to take the fight to her enemies on the battlefield of Geonosis or break every rule in the book to be with her true love. By the time "Revenge of the Sith" rolled around, though, much of Padmé's character development and personality had suddenly disappeared.
As a result of Padmé's degradation, Portman didn't have a lot to sink her teeth into as an actress in "Revenge of the Sith." Her work amounted to delivering a few lines now and again and crying before dying of sadness — something the film itself did a poor job of explaining –, effectively relegating her to a plot device designed to sell moviegoers on Anakin's transformation into Darth Vader. That's certainly not a great look for Portman, and bearing in mind that the idea of Padmé helping found the Rebel Alliance and almost killing Anakin herself (via Games Radar) wound up on the cutting room floor, it's plain to see the actress and her character both got the short end of the stick in the end.
Thankfully, it didn't take too long for the stigma of "Revenge of the Sith" to wear off and for acting gigs to come Natalie Portman's way once again. Her career is still very much intact and will hopefully remain as such well into the future.