Is Mark Proksch Really Leaving What We Do In The Shadows?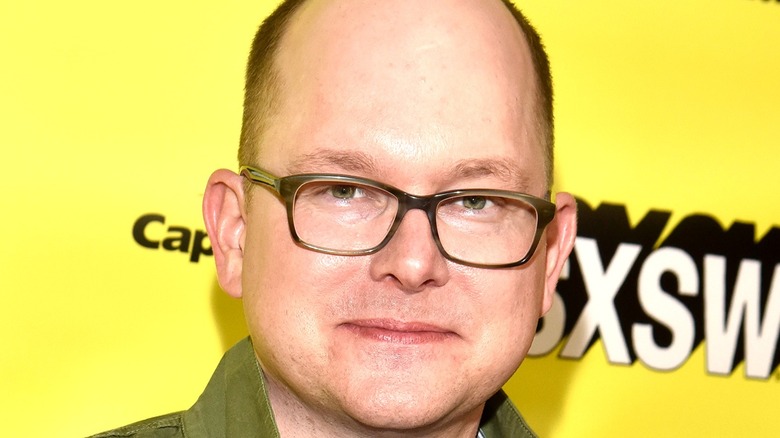 Tim Mosenfelder/Getty
"What We Do in the Shadows" remains one of the funniest television shows right now. Following the footsteps of the 2014 movie of the same name, the FX series centers around a group of vampires sharing a house in New York. They get into various misadventures together, from hitting the slots in Atlantic City to attending a Superb Owl party, bringing their eclectic vampiric sensibilities with them. 
One marked difference between the series and the movie is that the FX show introduces the concept of an energy vampire in the form of Colin Robinson (Mark Proksch). Instead of drinking blood from victims' necks, Colin bores his victims, feeding off their drained energy. It's led to plenty of excellent moments, but we also may have just witnessed the last time Colin tells a boring story about zoning ordinances.
Season 3, Episode 9, "A Farewell," does hold a rather ominous title. Initially, it seems as though it's referring to Nandor (Kayvan Novak) wanting to go into a Super Slumber and bid farewell to his friends for 800 years. However, things take a turn when Colin reveals that energy vampires only live for 100 years, and the episode just so happens to detail his 100th birthday. He dies, and it has fans wondering if this is the last we've seen of the energy vampire on "What We Do in the Shadows."
Colin Robinson should have at least one more episode to go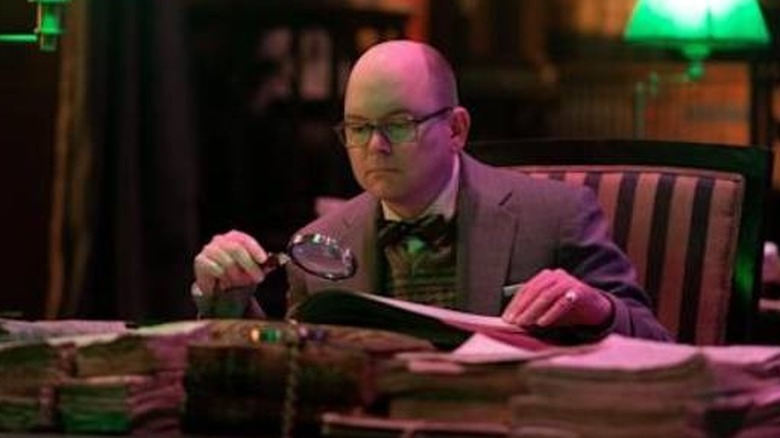 FX
Looper had the chance to speak with actor Mark Proksch about the concept of energy vampires and whether we'd learn their origin later into Season 3. While the backstory remains a secret in the show's universe, we know one thing about them: they appear to die after 100 years. "A Farewell" ends with Nandor pushing on Colin's skull, causing it to collapse. It certainly seems as though he's not faking it, and it would be weird for him to come back from that. But "weird" is precisely what "What We Do in the Shadows" is all about.
If you look on Mark Proksch's IMDb page, you'll see that he has a credit for the Season 3 finale, "The Portrait." It would seem as though we'll have at least one more episode with Colin, and there are many forms it could take. It's always possible the finale of Season 3 could have a flashback sequence where we see Colin as a younger vampire. 
Then again, death hasn't always been permanent on "What We Do in the Shadows." Season 3 saw the return of The Baron (Doug Jones), whom audiences believed had been dead since Season 1 when Guillermo (Harvey Guillen) accidentally exposed him to sunlight. It turns out he wasn't quite as dead as the housemates initially thought. Perhaps Colin can return similarly. After all, there's still a lot we don't know about energy vampires, so maybe there's something that hasn't been revealed yet.