Is Splitgate Cross-Platform?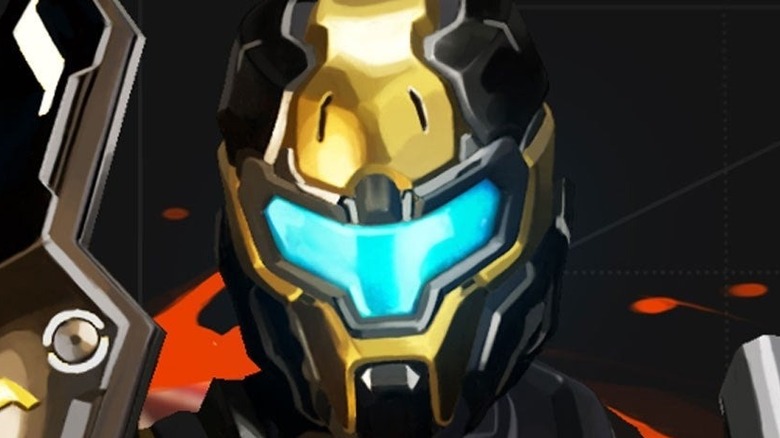 If the premise "'Halo' meets 'Portal'" sounds intriguing to you, "Splitgate" is a game worth checking out. The free-to-play arena shooter combines the slower-paced gunplay of "Halo" with the ability to place portals on walls from Valve's "Portal," delivering a unique gameplay experience. "Splitgate" took over Steam for a bit and now people want to know if the title has all the bells and whistles of modern multiplayer games like cross-platform play and cross-progression.
Can't wait until December 8 to play "Halo Infinite?" "Splitgate" might just scratch that particular itch. The shooter is available on Xbox One, Xbox Series X|S, PlayStation 4, PlayStation 5, and PC. There are microtransactions in "Splitgate," but don't worry: they are cosmetic only and do not affect gameplay in any way. "Splitgate" also has a battle pass, because no modern multiplayer game would be complete without one.
While these features are all well and good, an important question remains — does "Splitgate" allow you to take on your friends playing via other platforms?
Splitgate offers cross-play across all platforms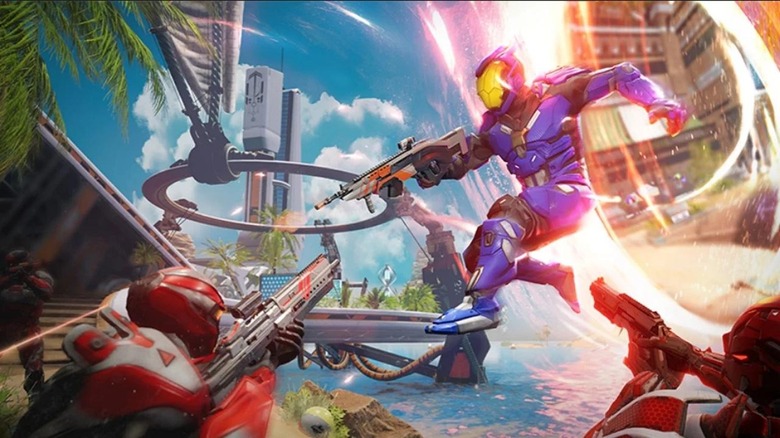 According the official website, you can play "Splitgate" with people across PC, Xbox, and PlayStation. Unlike some other first-person shooters, "Splitgate" does not separate players by input type (controller versus mouse and keyboard), possibly due to its status as a smaller title and not wanting to increase matchmaking times.
This means that you and friends on other platforms can all party up to play "Splitgate" together. At this point, cross-play has become a standard across multiplayer entries, with older multiplayer games such as "Overwatch" adding cross-play. While it's unclear if "Splitgate" will be able to maintain its popularity in the wake of the release of major shooters like "Battlefield 2042," "Call of Duty: Vanguard," and "Halo Infinite," it's worth exploring just to see how portals can be used in a competitive multiplayer environment. Plus, "Splitgate" is an alternative for PlayStation owners who won't be able to enjoy "Halo Infinite" on their console of choice.