David Chase In Talks For Sopranos Prequel Series At HBO Max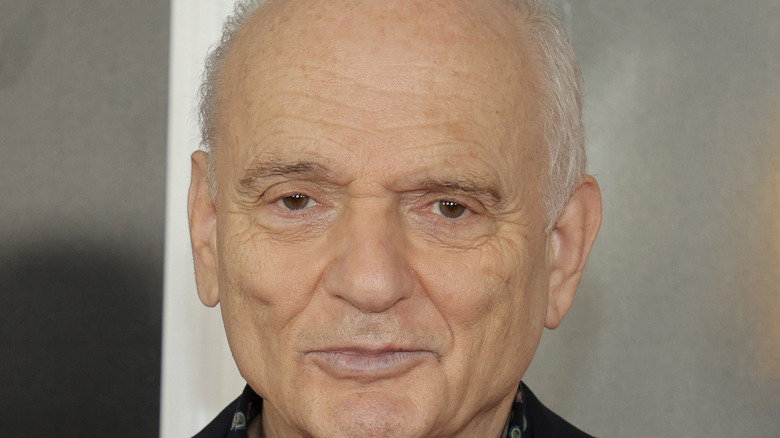 Jamie Mccarthy/Getty Images
While the box office numbers for "The Many Saints of Newark" may not have satiated the toughest of mob bosses, there was still some love for fans desperate to go back to the world of "The Sopranos." The prequel that followed a young Anthony Soprano was met with mixed reviews (including ours), earning a meager $11 million worldwide (via Box Office Mojo). However, the heads of HBO still see a future, or a past, for everyone's favorite mob boss, as recent news has revealed.
Speaking to Deadline, Ann Sarnoff — CEO, Studios and Networks, at WarnerMedia — said she was 'thrilled' over the recent feature film that starred James Gandolfini's son, Michael, as a young Tony, along with Alessandro Nivola as Tony's uncle, Dickie Moltisanti. "We're talking to David about a new series, Sopranos related, on HBO Max," she explained. 
The only question, though, is just whereabouts in the timeline of hits, "head doctors," and flying ducks, would this particular chapter in Sopranos lore occur? Following the events of the recent film and the revered series (like it or not) ending with a solid cut to black, Chase has explained that if he ever did reunite with Tony Soprano, he knew right where to start it, and had only one request if he took another drive out to the Soprano world.
Is the future in the past for another Sopranos series?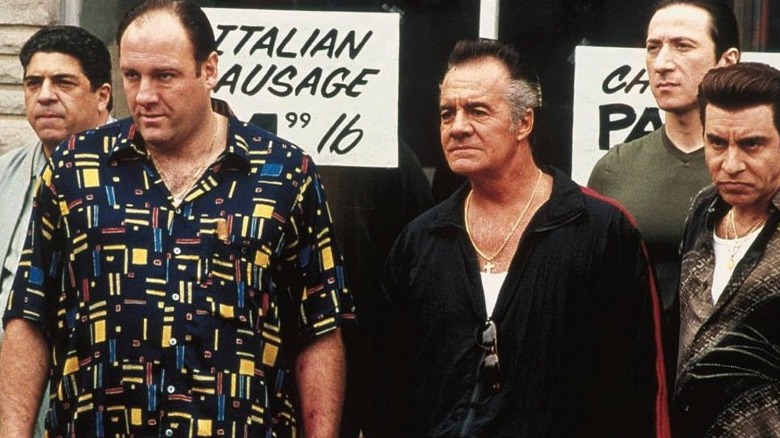 HBO
Chase explained that the next potential instalment would occur after "The Many Saints of Newark," and before the original series began in 1998. However, having the right collaborator on board was the main assurance he'd need to pick up from where he recently left off. "There's only one way that I would do it, and that was if Terry [Winter] and I could write the script together. That I would do." 
Chase was referring to Terrence Winter, who was a writer and executive producer for "The Sopranos," as well as the creator of "Boardwalk Empire," and penned Scorsese's Jordan Belfort biopic, "The Wolf of Wall Street."
For now, there's no confirmation if this potential new plot would be a feature film or series squeezed in between the bookends of New Jersey's most feared family, and that's regardless of the reception the recent project had. Sarnoff acknowledged the film's somewhat disappointing numbers but also pointed out that its release sparked audiences to return to the original show. "You see The Sopranos pop into the top ten of viewed series on the service and it's given it an entirely new life. It's literally lifted all of The Sopranos franchise in a new way. You can't measure just by the box office." 
For now, fans should perhaps keep their fingers crossed and don't stop...