The Surprising Role That Made Leonardo DiCaprio The Most Money In His Career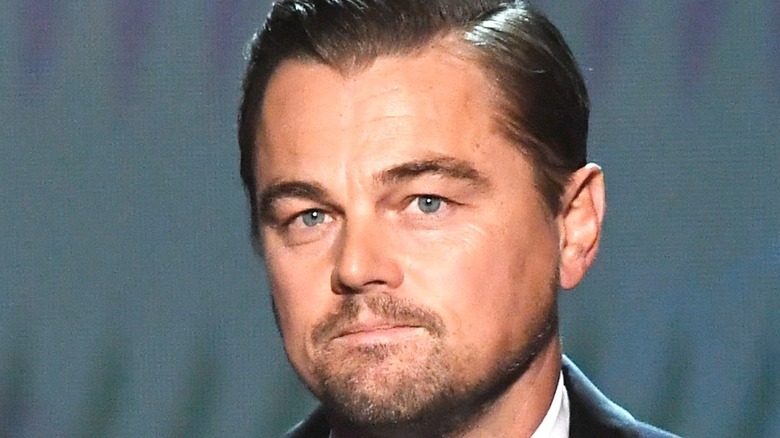 Kevork Djansezian/Getty Images for Turner
Leonardo DiCaprio is one of Hollywood's most talented and highest-paid actors. DiCaprio successfully transitioned from TV roles on the shows "Growing Pains," "Parenthood," and "Roseanne" into a big-screen leading man. DiCaprio's road to superstardom had a few early bumps, including the forgettable "Critters 3" and "Poison Ivy," but his breakout role in 1993's "This Boy's Life" marked the real beginning of his illustrious career.
DiCaprio earned a best supporting actor nomination in 1994 for his role as Arnie in "What's Eating Gilbert Grape." DiCaprio spent the next three years appearing in diverse roles, including the 1995 western "The Quick and the Dead," Baz Luhrmann's 1996 adaptation of Shakespeare's "Romeo + Juliet," and "Marvin's Room." In 1997 he starred in director James Cameron's "Titanic," and the movie about the doomed luxury liner became the highest-grossing film of all time, earning over $2 billion worldwide (via Box Office Mojo) until Cameron surpassed it with his 2009 adventure fantasy film "Avatar" (via Deadline).
DiCaprio is a critical darling, earning six Oscar nominations so far (he won for best actor in 2016 for "Revenant"), and he teams up with A-list talent both in front of and behind the camera. DiCaprio is a proven box office commodity, with 2019's "Once Upon a Time ... In Hollywood" raking in over $374 million worldwide, 2015's "The Revenant" grossing almost $533 million worldwide, and 2013's "The Wolf of Wall Street" earning $392 million worldwide. So what role made Leonardo DiCaprio the most money in his career?
'Inception' made Leonardo DiCaprio Hollywood's highest-paid actor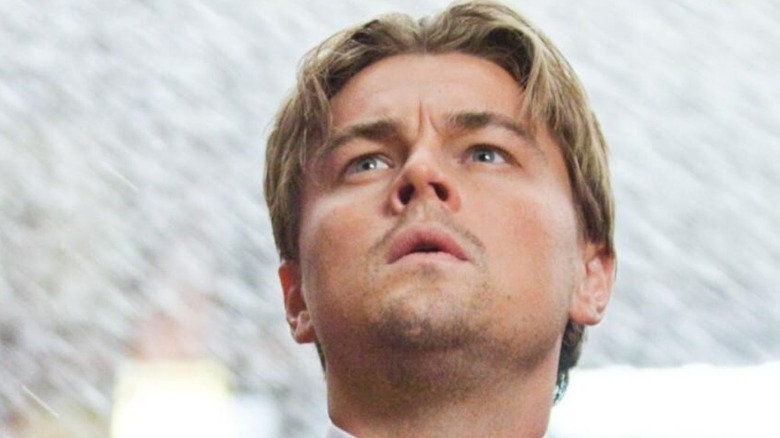 Warner Bros. Pictures
Leonardo DiCaprio wields enough star power to command $20 million per film, but his "Inception" payday made him one of Hollywood's highest-paid actors. In 2010, Forbes reported that DiCaprio stood to earn $50 million from the Christopher Nolan movie thanks to box office earnings, DVD, and television sales. According to Forbes, DiCaprio took a pay cut to help get the movie made. In return, he struck a lucrative deal with Nolan to split money off the top of ticket sales instead of waiting until the studio had recouped its investment. "Inception" grossed $836 million worldwide (via Box Office Mojo), and the sci-fi thriller's success, coupled with DiCaprio's payday for starring in Martin Scorsese's "Shutter Island" the same year, landed him at the top of Forbes' list of Hollywood's highest-earning actors in 2011. Forbes estimated that between May 2010 to May 2011, DiCaprio banked a whopping $77 million.
According to Variety, Leonardo DiCaprio earned $30 million for the upcoming Netflix disaster comedy "Don't Look Up." His heftier-than-usual upfront payday is largely because the streamer is willing to pay actors their projected earnings from back-end deals they would cut were a film to be released exclusively in theaters.