Transformers 7 Just Hit A Major Production Milestone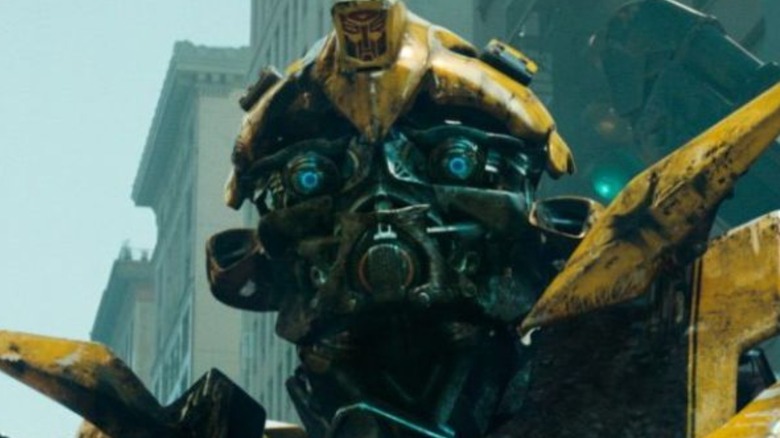 Paramount Pictures
Moviegoers were treated to the first-ever live-action "Transformers" flick in 2007, courtesy of director Michael Bay. Starring Shia LaBeouf and Megan Fox, as well as the voices of Peter Cullen and Hugo Weaving, the action-packed, Linkin Park-fueled blockbuster was a true spectacle — raking in nearly $710 million by the time it left theaters. This remarkable success naturally prompted Paramount to go all-in on the classic 1980s property, putting the titular robots in disguise front-and-center for their own cinematic franchise. By the mid-2010s, the series had swelled to six total installments.
2017 saw the arrival of "Transformers: The Last Knight," which, in hindsight, is something of a downturn for the once-beloved saga. Box office earnings had begun to diminish, critical reception was low, and the fanbase had grown vocally disinterested in what they saw. 2018's "Bumblebee" attempted to reignite the flame, but it couldn't manage to do so on the scale the studio had hoped. Nevertheless, we haven't seen the last of the Autobots, Decepticons, or their war, with director Steven Caple Jr.'s "Transformers: Rise of the Beasts" set to keep the IP going and hopefully regain some of its lost momentum.
Work on "Rise of the Beasts" has gone on for some time, navigating the COVID-19 pandemic all the while. Thankfully, it wasn't all for nothing since the project just hit a huge milestone that will have Transformers fans everywhere excited.
Transformers 7 is road-ready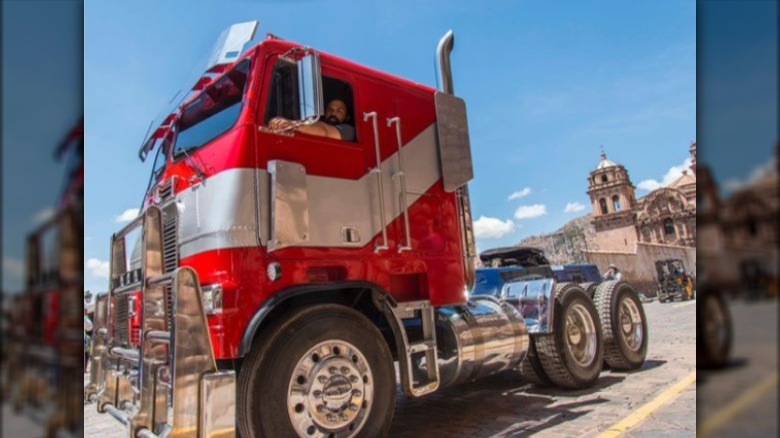 @stevencaplejr/Instagram
On October 19, 2021, Steven Caple Jr. took to Instagram to share a thrilling bit of news concerning "Transformers: Rise of the Beasts." "That's a wrap," he wrote in the caption, much to the delight of fans and colleagues in the comments section. A picture of himself sitting inside of Optimus Prime's truck form — a clean, vibrant, Generation 1-inspired version at that — accompanied the announcement. Therefore, one can only imagine that the film is on track to meet its proposed release date of June 24, 2022, bringing with it an entirely new, exciting chapter in the sprawling "Transformers" continuity.
Set against the backdrop of the mid-1990s, "Rise of the Beasts" takes audiences back to a time long before the "Transformers" movies we've known took place. In doing so, Caple Jr.'s story will include famous factions, such as the Maximals, Predacons, and Terrorcons, who have brought their extraterrestrial conflict to Earth. Noah (Anthony Ramos) and Elena (Dominique Fishback), among a few others, will serve as the poor humans that get caught in the crossfire, but they'll have heroes like Optimus Prime (Cullen) and Bumblebee on their side, so they should be just fine.
There's a lot to be optimistic about from what we've seen of "Rise of the Beasts" so far, and should it stick the landing, another silver screen "Transformers" golden age could be on the horizon.