Ridley Scott Reveals Alien: Covenant Sequel Plans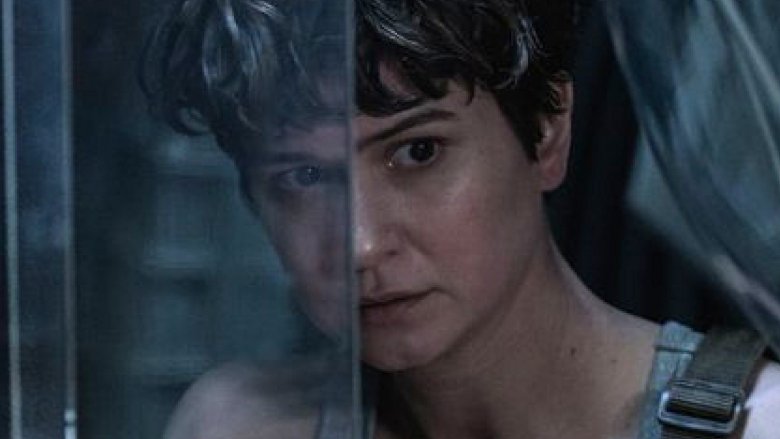 Alien: Covenant isn't even out yet, but Ridley Scott is already thinking about a sequel. The director told IGN that he plans to begin shooting a follow-up to the Alien prequel very, very soon. "We're writing [a sequel] now, as we speak," Scott said. "I'll be filming that within 14 months."
Alien: Covenant, which has received mostly positive reviews from critics, will continue furthering the world of Alien, further exploring the questions Scott began to delve into in Prometheus. The story opens up even more questions in the Alien universe, something which Scott says is by design. The auteur says he has left things "wide open" in the story on purpose, to ensure that the audience keeps asking questions and wants to see more. "That's why I'm doing it, so you're asking these questions," he teased.
Scott recently confirmed that Neill Blomkamp's planned Alien 5 (which he says was titled Alien: Awakening) won't be moving forward, which means that his prequels are still the main piece of the franchise's future. "I do question– why have both [Blomkamp's Alien and Scott's Alien] out there? It seems like shooting your big toe off– it doesn't make sense," Scott said, while adding that he would have been involved as producer had the movie happened. "But they didn't go forward with it, Fox, so I just kind of kept out of it. I mean, I'd literally ignited this thing to bring it off the ground again, because it was lying there dormant on a shelf. I had this thing to bring it back up– but here we are."
Even though Blomkamp's project is officially dead, Scott says that he doesn't plan on stopping after his next film. He says he has plans to continue expanding the universe, adding, "It's good when it's good. If the sequel's good, then it's worthwhile."
Alien: Covenant, directed by Scott based on a script from John Logan and Dante Harper, stars Michael Fassbender, Katherine Waterston, Billy Crudup, Danny McBride, Demian Bichir, Carmen Ejogo, Jussie Smollett, Callie Hernandez, and Amy Seimetz. The movie will hit theaters on May 19.