The Real Reason Jeff Daniels Took A Role In Dumb And Dumber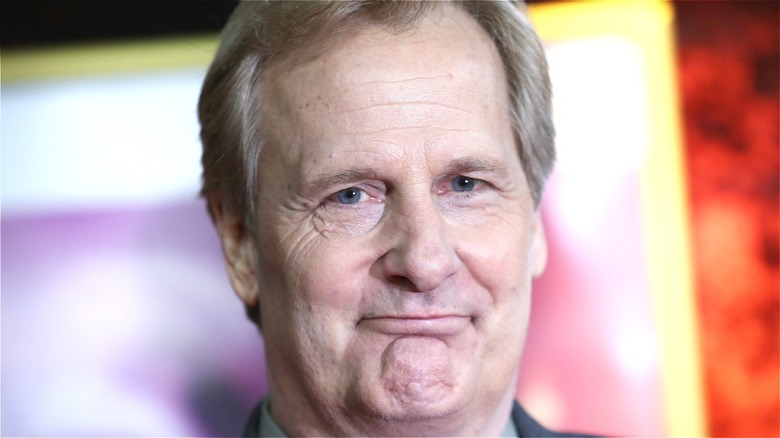 Denis Makarenko/Shutterstock
Jeff Daniels has become the go-to actor for political projects as of late. He became synonymous with a particular type of character thanks to his role in "The Newsroom," going on to lend his talents to the likes of "The Comey Rule," "9/11: Inside the President's War Room," and "American Rust." It's hard to believe an actor who's taken seriously by audiences all over the world had his big breakout role in a little movie called "Dumb and Dumber."
Daniels had roles before starring in the 1994 comedy, but they were a far cry from Harry Dunne. Other comedies he had starred in, such as "The Purple Rose of Cairo," were a bit more high-brow, and that movie's actually known for being the rare comedy film with a sad ending. So it likely took a sizable portion of his fanbase by surprise to see him in a movie that literally has the word "dumb" in it. As it turns out, there's an excellent reason why Daniels sought playing Harry Dunne, which eventually became one of his most beloved characters. It was all part of a strategic career move.
Jeff Daniels wanted to prove he 'could do comedy'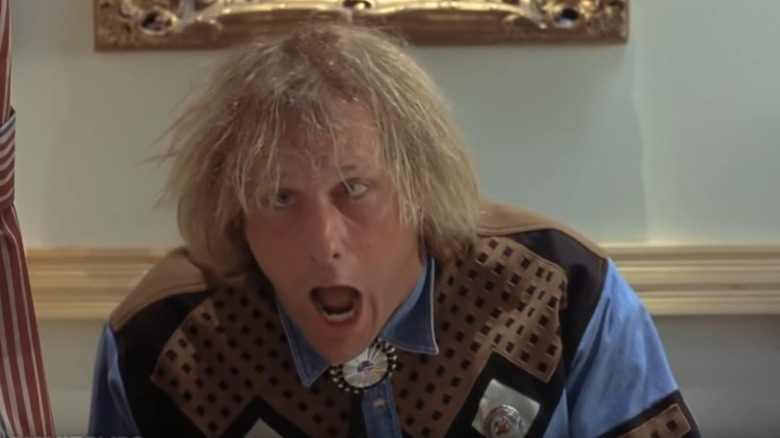 New Line Cinema
It's a massive undertaking to have a co-headlining role with someone as funny as Jim Carrey. He's a master of the craft, and he was one of the biggest stars in the world thanks to his comedic timing in the early 1990s. In an interview with GQ, where Daniels discusses his most iconic roles, he talks about how the studio initially wanted another big-name comedian to star alongside Carrey. However, he didn't want to give up that easily, so he threw himself into contention because he knew he could be funny but just needed the proper outlet to show it. 
As he goes on to describe, "I wasn't allowed to do big comedy movies. This was, 'No, I can do comedy. Let me stand next to Jim Carrey, one of the best at it.' He had 'Ace Ventura' had been out and been a hit. And he had already just shot 'Mask.' Hollywood knew that Jim was about to explode." Daniels then details how he began filming certain scenes that were actually still part of an intensive audition to make sure he could handle the character. Of course, the rest is cinematic history.
From that point forward, it was clear Daniels could do anything, so when he popped up in a wacky comedy like "RV," "Mama's Boy," and even "Dumb and Dumber To," he didn't look out of place.