The Character Everyone Forgets Christina Vidal Played On Blue Bloods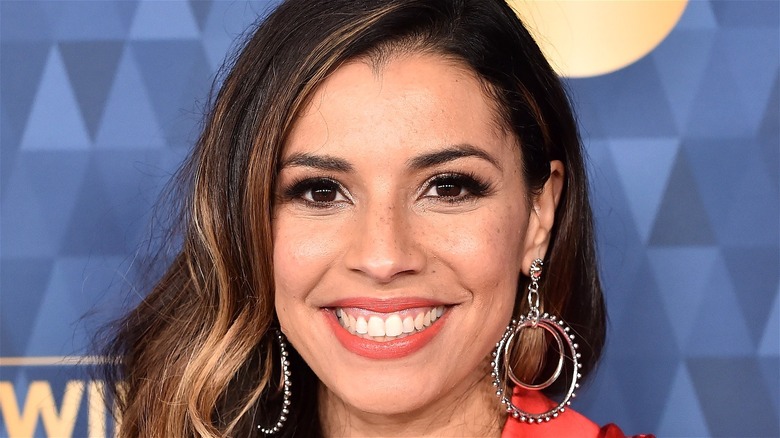 DFree/Shutterstock
Christina Vidal is well known in TV circles for her central role in the short-lived Nickelodeon comedy series "Taina." Starting in 2001, Vidal played the teenage character whose life as an aspiring singer and actress was continually interrupted by her rival, Maritza Hogg (LaTangela Newsome). The series only ran for two seasons and was canceled in 2002. Vidal is also known for her recurring roles in medical procedurals like "Code Black" along with police procedurals like "Castle" (via IMDb). In 2017, Vidal starred as a series regular in CBS's adaptation of "Training Day," a television series based on the 2001 film. She starred in every episode of the show alongside Justin Cornwell and the late Bill Paxton. The series was canceled in 2017, less than three months after Paxton's sudden death.
Vidal has appeared to focus mainly on her television career with only a handful of roles in the film industry. When she was 12 years old, Vidal starred with Michael J. Fox in the film "Life With Mikey." The project was largely unsuccessful and currently sits at a 25% critics score on Rotten Tomatoes. In 2003, she portrayed Maddie in "Freaky Friday," alongside Lindsey Lohan and Jamie Lee Curtis. She most recently appeared with Jake Gyllenhaal in the Antoine Fuqua-led Netflix film "The Guilty," where she portrays a police sergeant.
However, one TV role some may have forgotten about is her brief appearance in Season 6 of CBS hit "Blue Bloods."
Christina Vidal played Assistant District Attorney Marta Avila in Blue Bloods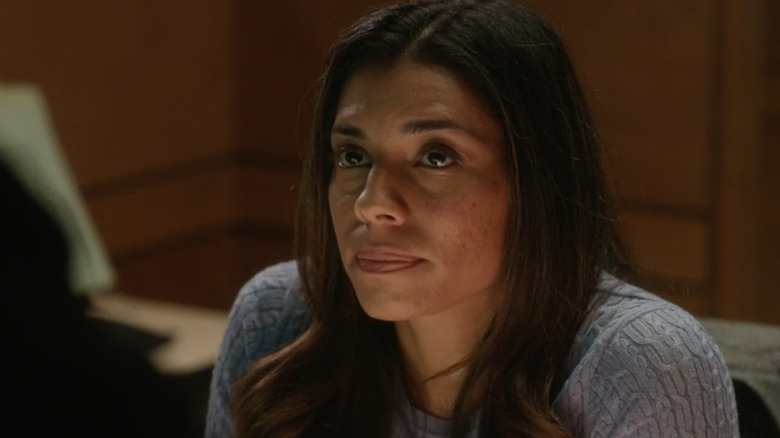 CBS
"Blue Bloods" is a series known for presenting its viewers with police issues as it centers on a family heavily involved in the criminal justice system. In Season 6, Episode 22 ("Blowback"), an officer-involved shooting leads the Reagan family to confront a dangerous case as the public outcry demands that the officer be fired. At the beginning of the episode, a police officer shoots and kills a 17-year-old young man in the street during an off-screen fight. The district attorney's office is forced to decide whether or not to indict the officer for murder. The office immediately impanels a grand jury to decide and provides body camera footage and eyewitness testimony. After the grand jury declines to charge the officer, however, the body camera footage is leaked to the public by someone in the District Attorney's office.
The leak is eventually traced back to Assistant District Attorney Marta Avila, portrayed by Christina Vidal. When confronted by Erin Reagan (Bridget Moynihan), she readily admits that she was the source of the leak but justifies it by explaining that she believed the public had a right to see the footage. She is immediately fired from the district attorney's office and subpoenaed by a judge, where Erin predicts she will be charged with criminal contempt. The episode ends with the Reagan family watching Mayor Carter Poole (David Ramsey) discuss the case on television.