Tsukimichi: Moonlit Fantasy Season 2 - What We Know So Far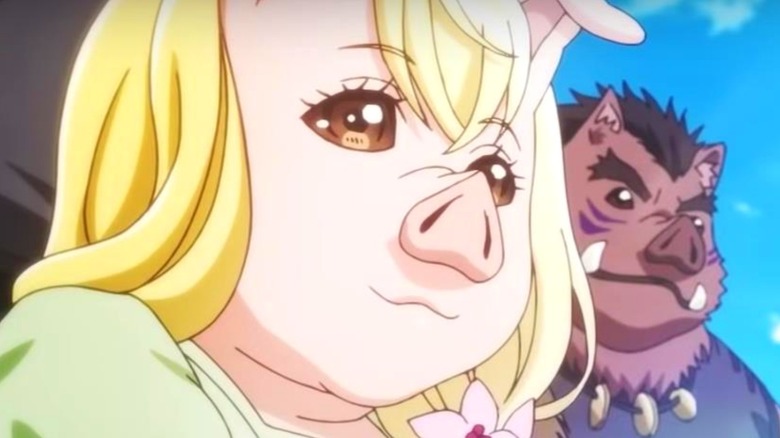 C2C
Most heroes of isekai anime find themselves transported to a fantasy world with some sort of blessing from the gods. When it comes to the protagonist of the anime "Tsukimichi: Moonlit Fantasy," however, the opposite could not be more true. The fact that the show's main character is actually despised by a god makes him unique among isekai protagonists, even as his story of traveling to another world falls into many tropes of the isekai genre of anime.
Nevertheless, this 2021 anime proved popular enough that its creators have greenlit a second season. Based on the light novel and manga series of the same name by Kei Azumi (via Anime News Network), the series is a self-described "social reform fantasy." The unique concept of "Tsukimichi: Moonlit Fantasy" has been enough to capture the attention of at least some anime fans. As such, the series warrants some consideration as it nears the release of its second season. With that in mind, here is what we know so far about the release date, characters, and plot of "Tsukimichi: Moonlit Fantasy" Season 2.
Does Tsukimichi: Moonlit Fantasy Season 2 have a release date?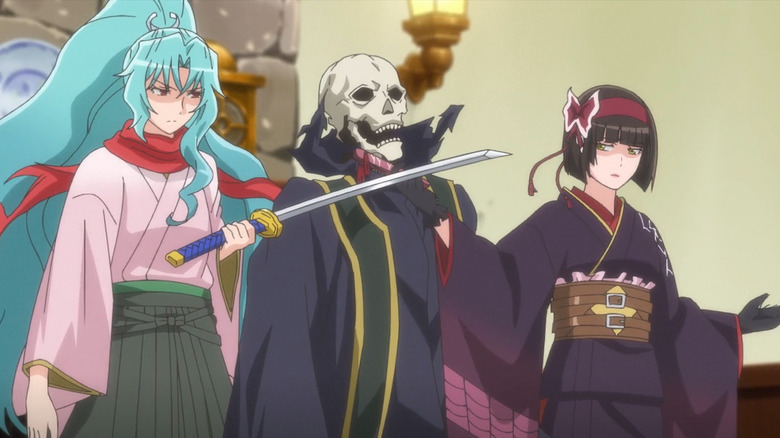 C2C
Unfortunately, animation studio C2C has not revealed much information regarding the release of "Tsukimichi: Moonlit Fantasy" Season 2. The staff confirmed via the official "Tsukimichi: Moonlit Fantasy" website that the series is receiving a second season. However, the update did not include when exactly the series would resume airing.
For context, C2C's previous series, "Wandering Witch — The Journey of Elaina" came out around a year after its initial announcement in October 2019. Thus, we can expect that Season 2 of "Tsukimichi: Moonlit Fantasy" will experience a similar production cycle. In other words, fans are likely to see the show resume airing sometime in late 2022 or early 2023.
As for where fans will be able to catch Season 2 of "Tsukimichi: Moonlit Fantasy," Crunchyroll had streaming rights for the series' first season in all places except Asia. This means that for fans in the western hemisphere, Crunchyroll will likely also be the only way to watch Season 2.
Who are the characters in Tsukimichi: Moonlit Fantasy Season 2?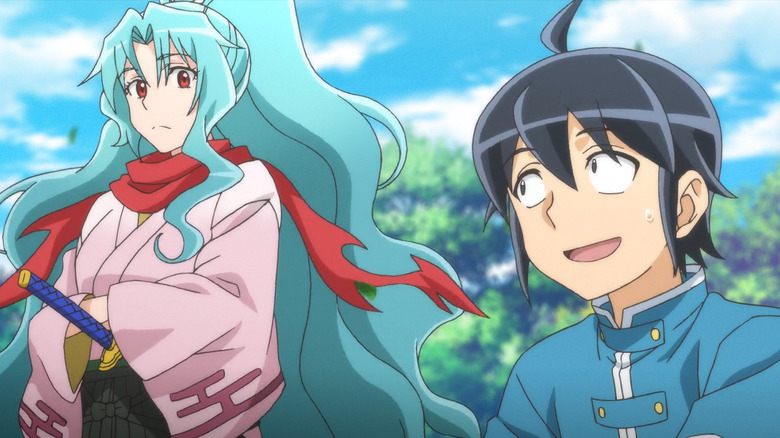 Like many isekai anime, "Tsukimichi: Moonlit Fantasy" is all about an average man who is summoned from real-world Japan to a new and wondrous fantasy world by a goddess. In the case of "Tsukimichi: Moonlit Fantasy," this particular everyman is Makoto Misumi (Natsuki Hanae), who initially thinks he is going to get a wonderful new life upon first being summoned (via Myanimelist). That is, until the goddess who summons him thinks Makoto so hideous that she casts him to the furthest edges of the wasteland. Despite that setback, however, Makoto is more powerful and successful than almost anyone else in this world. 
His success does not come simply from his overwhelming magical power, however. Makoto also has a few allies, mainly Tomoe and Mio, who are voiced by Ayane Sakura and Akari Kitou respectively (Myanimelist). As a powerful dragon and spider-monster, Tomoe and Mio are strong enough in their own right, but they also form contracts with Makoto to be his servants after each suffer respective defeats at his hand. Together, the three of them adventure, trade, and work to change the world for the better. 
What is the plot of Tsukimichi: Moonlit Fantasy Season 2?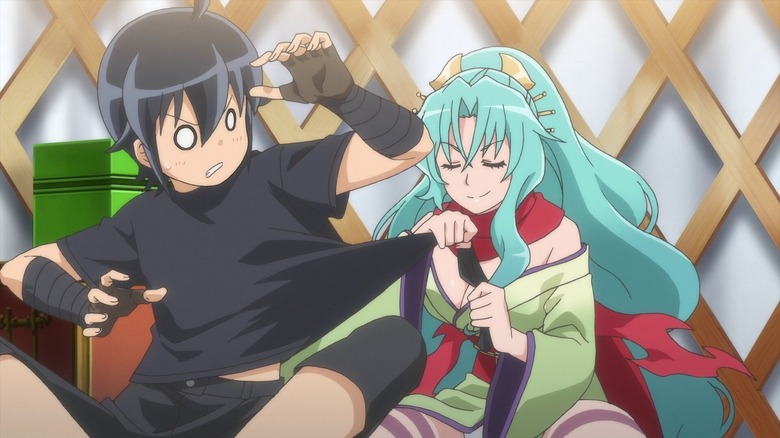 C2C
In the finale of "Tsukimichi: Moonlit Fantasy" Season 1, Makoto encounters and defeats Sofia Bulga (Miyuki Sawashiro), a powerful adventurer, and Mitsurugi (Souma Saitou), a dragon. The two, for some reason, have elected to join the demon army's quest to destroy humanity. However, Makoto prevents this, possibly playing directly into the hands of the unkind goddess who first summons him. It's unclear exactly what her plans are, but given that she is beginning to view Makoto as a rival for his increased power, it likely does not bode well for our hero.
Nevertheless, Makoto continues doing what he does best, growing the community of villagers, traders, and adventurers that he has helped build within Tomoe's personal dimension. At the same time, he wants to connect more with the humans of this world, something which the goddess has done her utmost to prevent. Whether or not Makoto achieves any of these goals will be revealed when "Tsukimichi: Moonlit Fantasy" Season 2 is released.