The Controversial Film That Ruined C. Thomas Howell's Career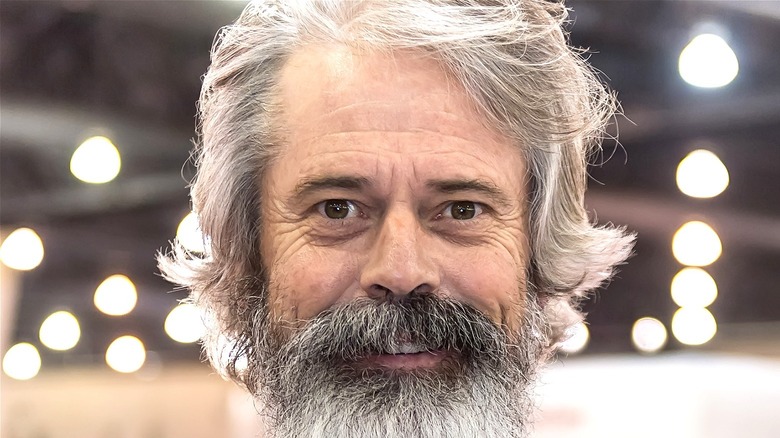 Gilbert Carrasquillo/Getty Images
In the 1980s, actor C. Thomas Howell was a teen heartthrob and successful movie star. Howell made his feature film debut in Steven Spielberg's 1982 blockbuster "E.T. the Extra-Terrestrial," He quickly transitioned from supporting actor to leading man. Howell played sensitive "greaser" Ponyboy Curtis in director Francis Ford Coppola's 1983 big-screen adaptation of the S.E. Hinton novel "The Outsiders," whose ensemble cast featured future Hollywood superstars Diane Lane, Matt Dillon, Tom Cruise, Patrick Swayze, Rob Lowe, and Ralph Macchio.
C. Thomas Howell appeared in some beloved '80s cult classics, starring opposite a veritable who's who of Hollywood A-listers. He reteamed with Swayze for 1984's "Grandview, U.S.A.," which also features scream queen Jamie Lee Curtis, siblings John and Joan Cusack, and Jennifer Jason Leigh. Perhaps, Howell's most widely seen and enduring film is 1984's "Red Dawn," which followed a group of Midwestern teenagers in the aftermath of a Soviet attack on the U.S. Howell also played a sexy scamp trying to land the girl of his dreams in 1985's teen sex comedy "Secret Admirer" and a motorist on the run from a murderous drifter in 1986's "The Hitcher."
While many of Howell's co-stars went on to become Oscar winners and nominees, starring in critical and commercially successful films, he never achieved the same level of fame, and his role in a controversial comedy effectively derailed his promising film career.
C. Thomas Howell appeared in blackface for the movie Soul Man
In 1986, C. Thomas Howell starred in the comedy "Soul Man," playing law student Mark Watson, who poses as a Black man (overdosing on tanning pills and donning an Afro wig) to get a scholarship. "Soul Man" was directed by Steve Miner ("Switched at Birth," "Lake Placid") and written by Carol L. Black ("The Wonder Years," "Ellen"). Howell appeared in blackface for the role, igniting controversy and condemnation from the Los Angeles chapter of the NAACP (via The Lewiston Daily Sun). UCLA's Black Student Alliance protested the film over " "false statements about the economic realities Black students face at school," and the president of the Beverly Hills chapter of the NAACP accused the film's creators of being both racist and sexist (via The Hollywood Reporter). "Soul Man" has a 13% rating among critics on Rotten Tomatoes.
During a 1986 appearance on "The Dick Cavett Show," when asked by the talk show host about his objections to the film, director Spike Lee said he found both the premise and the execution of the film to be flawed. Lee saw it as an attack on affirmative action and thought the idea that Howell's character could pass for Black made the Black characters in the film look like "idiots." 
C. Thomas Howell calls Soul Man 'innocent'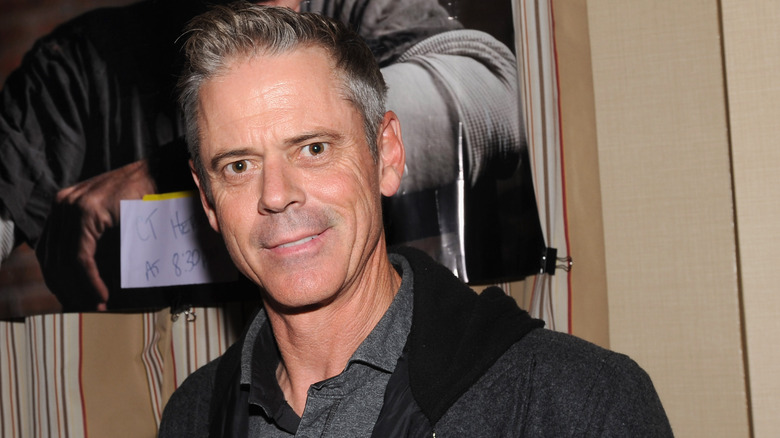 Bobby Bank/Getty Images
What's more befuddling than how this film got the green light is the pushback from the film's stars regarding the criticism surrounding "Soul Man." Actress Rae Dawn Chong. who played Howell's character's love interest and fellow law student, defended the movie as recently as 2015. "Our little film was maligned by the black community led by a jealous Spike Lee, who has never seen the film," Chong told The Hollywood Reporter.
C. Thomas Howell also addressed the controversy. "A white man donning blackface is taboo. Conversation over — you can't win. But our intentions were pure. We wanted to make a funny movie that had a message about racism," Howell told The Hollywood Reporter. In 2013, Howell told The A.V. Club, "It's an innocent movie, it's got innocent messages, and it's got some very, very deep messages. And I think the people that haven't seen it that judge it are horribly wrong. I'm proud of the performance, and I'm proud of the people that were in it."
Although Howell has continued to work steadily, appearing on "Criminal Minds," "The Walking Dead," "Animal Kingdom," and "SEAL Team," his film career has been unimpressive, particularly when compared to those of his '80s contemporaries. Three decades ago, he was a major motion picture star, and now his most high-profile big-screen role was as Jack's father in 2012's "The Amazing Spider-Man." As it seems, "Soul Man" left an indelible stain on the actor's film legacy.