New Movie Releases For June 2017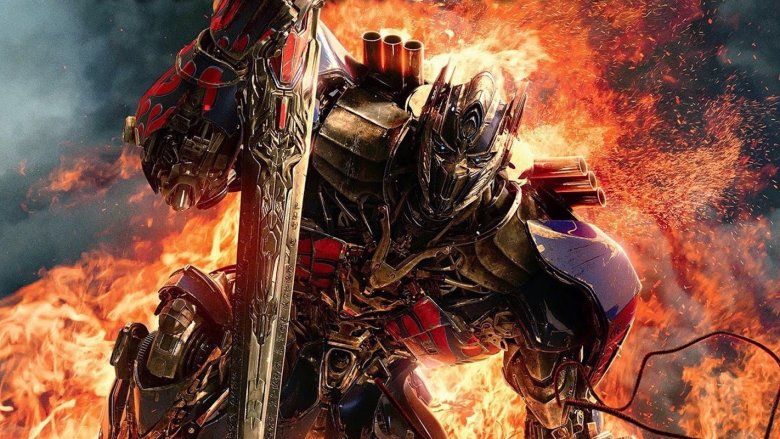 The summer movie season is in full swing, and there are a whole bunch of big blockbusters to check out on the big screen this month. But between all the explosions and superheroes, there are also a few comedy and kid-friendly outliers that could be worth checking out too.
Set your calendar—here's our full rundown of the best stuff hitting the big screen in June 2017.
​Captain Underpants: The First Epic Movie (June 2)
Author Dav Pilkey's hit children's book series is coming to the big screen with a voice cast that includes Kevin Hart, Ed Helms and Nick Kroll. The story focuses on a pair of elementary students who hypnotize their gruff principal and turn him into the made-up superhero Captain Underpants. Of course, every good superhero needs some supervillains, so Captain Underpants takes on Professor Poopypants, the Turbo Toilet 2000 and Melvin Sneedly to save the world. In a month full of PG-13 and R-rated superhero, horror and adult comedy fare, this looks to be the most bankable kids' movie on the schedule for the first part of June—at least until the heavy hitters arrive later in the month.
​Wonder Woman (June 2)
It's been a long time coming, but DC's Wonder Woman is finally getting her shot at big screen glory. Gal Gadot's version of Diana absolutely stole the show in Batman v Superman: Dawn of Justice, and she's getting a period-set origin story here to show how Wonder Woman came to leave her home and head for the world of man. The pressure is on for director Patty Jenkins to deliver an excellent film, especially considering this is the first real should-be blockbuster starring a female superhero. The early trailers have been very promising, and we should only be seeing more of Wonder Woman as Warner Bros.' marketing machine ramps up ahead of release. Gadot is joined in the cast by Chris Pine (Star Trek), who plays comic-based love interest Steve Trevor.
​The Mummy (June 9)
Universal's effort to launch an all new "MonsterVerse" all starts here. The studio has signed Tom Cruise to star in this modern-day adventure horror film about a man (Cruise) who runs afoul of an evil mummy (Sofia Boutella) and finds himself thrust into a world of horrors and freakiness he never imagined. This one looks to be a big budget, CGI-filled scare-fest with the bankable Cruise at the center. And hey, if anyone can propel this new shared universe to success, it's one of the biggest movie stars in the world. If you're looking for a break from superhero and sci-fi fare, this horror action flick could be just the palate cleanser.
​Megan Leavey (June 9)
This war drama is based on the true story of a young female Marine named Megan Leavey and a combat dog named Rex. It looks to be an examination of life-threatening conflict, friendship, and the bond a person can have with an animal—and the impact that can have in even the most dangerous of places. Megan Leavey stars Kate Mara, Ramón Rodríguez, Tom Felton, Bradley Whitford and Will Patton, and was directed by Gabriela Cowperthwaite (Blackfish).
​Cars 3 (June 16)
Pixar's latest addition in the Cars franchise picks up with Lightning McQueen no longer the brash, young car we met in the first film. Lightning (voiced again by Owen Wilson) now has to contest with high-tech cars that are lighting him up on the circuit, and considers retirement after being heavily damaged in a brutal crash during a race—but mounts a comeback with some help from a few old friends. Though films like Wonder Woman and the latest Transformers might get a lot of the buzz, there's every chance this could be the most profitable film of the summer. Cars has become a bankable franchise for Pixar, and considering it's been more than six years since Cars 2, demand should be high.
​The Book of Henry (June 16)
Director Colin Trevorrow trades in his Jurassic World dinosaurs for this more intimate family drama starring Naomi Watts, Jaeden Lieberher, Jacob Tremblay, Sarah Silverman, and Lee Pace. The story follows a single mother (played by Watts) raising her two young sons, and takes a turn when the family tries to protect a neighbor from her abusive father. Look for The Book of Henry first in major markets, where it's opening in limited release before rolling out wide.
​47 Meters Down (June 16)
This horror thriller follows two sisters, played by Mandy Moore and Claire Holt, who have their shark-seeing tour take a deadly turn when the cable on their cage snaps—trapping them at the bottom of the ocean with a whole lot of angry sharks. Think Jaws, but without the boat. And more sharks. The story follows their struggle to escape and return to the surface before running out of air. It's an interesting concept and Moore's in the midst of a comeback thanks to This Is Us; if they can pull off the claustrophobic vibe, 47 Meters Down could be one to look out for.
​All Eyez on Me (June 16)
The story of Tupac Shakur comes to the big screen in this hip-hop biopic, which focuses on the late artist's life and career. All Eyez on Me stars Demetrius Shipp, Jr., Kat Graham, Lauren Cohan, Hill Harper, and Danai Gurira, and is scheduled to arrive in theaters on what would have been Shakur's 46th birthday.
​The Big Sick (June 23)
This romantic comedy from Amazon Studios will have its limited opening in June, ahead of a wider rollout in July. It's based on the real-life relationship of star Kumail Nanjiani (Silicon Valley) and his wife Emily Gordon, and was written by the duo—a story of families coming together, with plenty of misunderstandings along the way. The film received rave reviews on the festival circuit, and with a supporting cast that includes Holly Hunter and Ray Romano, it has the makings of an indie hit.
​Transformers: The Last Knight (June 23)
Director Michael Bay is back with the latest installment in his unstoppable juggernaut of a sci-fi franchise. The cast includes Mark Wahlberg, Stanley Tucci, Josh Duhamel and Tyrese Gibson—but the real stars are the gigantic robots that will no doubt be slugging it out for much of the runtime. This looks to be the most ambitious entry in the series yet, tracking the influence of Transformers from the time of Arthurian knights to the modern day as Wahlberg's character digs into the mystery of why those robots in disguise keep coming back to Earth. Between all that detecting, we assume he'll be surrounded by a lot of explosions—this is a Michael Bay movie, after all.
​Baby Driver (June 28)
Filmmaker Edgar Wright's latest looks to be one heck of a good time. Baby Driver focuses on a heist crew led by Baby (Ansel Elgort), the best driver in the business. But Baby wants out, and his boss (Kevin Spacey) isn't eager to let his all-star driver ride off into the sunset. Along with Elgort and Spacey, the film stars Jamie Foxx, Lily James, Jon Hamm, Jon Bernthal, and Sky Ferreira—a fantastic cast, and the first trailer looks like an absolute romp. This could definitely be the perfect break from typical summer fare.
​Despicable Me 3 (June 30)
Steve Carell and Gru are back for the latest sequel in this hit kid-friendly franchise, with Gru learning he has a long-lost twin brother. There will be wackiness, schemes, and of course a whole bunch of minions. Along with Carell, the cast includes Kristen Wiig and Trey Parker. It'll all but certainly be destination viewing for members of the under-12 set; here's hoping that for parents' sake, it's actually pretty good, too.
​The House (June 30)
Will Ferrell and Amy Poehler co-star in this comedy as a married couple that tries to start an illegal casino in their basement after losing their daughter's college fund. Getting Ferrell and Poehler together on the big screen looks like a recipe for success all by itself, but they'll be joined by a supporting cast that includes Jason Mantzoukas, Nick Kroll, and Jeremy Renner. The House is helmed by debuting director Andrew J. Cohen, making the jump behind the cameras after writing the first two Neighbors films.