What The Final Girl From You're Next Looks Like Today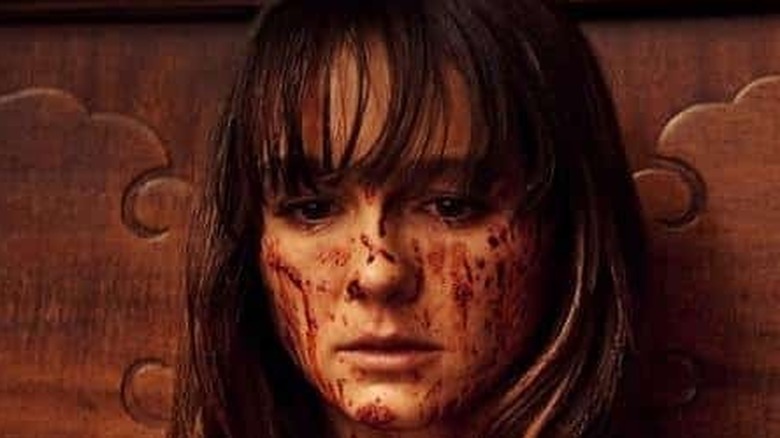 Lionsgate
It's been a decade since director Adam Wingard debuted his horror hit "You're Next" at the Toronto International Film Festival, wowing audiences and leading to a 2013 theatrical release that resulted in nearly $27 million in worldwide ticket sales (via The Numbers). Since that time, as Wingard's career blew up — he directed 2021 blockbuster "Godzilla vs. Kong" — so too has the cult status of "You're Next." The movie even made Looper's list of the greatest horror movies of all time.
But while fans have had no trouble following Wingard's post-"Next" career (he also directed the "Blair Witch" reboot and "Death Note" before "Godzilla vs. Kong"), many are wondering what became of the actress who played the film's so-called "final girl," Sharni Vinson. While she spent three years in the cast of the long-running Australian series "Home and Away," Vinson was a new face to American audiences when she appeared in single episodes of "CSI: NY" and "NCIS" before landing lead roles in the sequels "Step Up 3D" and "Blue Crush 2."
But as soon as when Vinson burst on the screen as Erin, the last person standing in the wake of a string of gruesome murders by killers wearing animal masks, fans were instantly captivated and saw big things ahead. So what was next for Sharni Vinson after "You're Next"?
Sharni Vinson broke out of horror to be a reality TV judge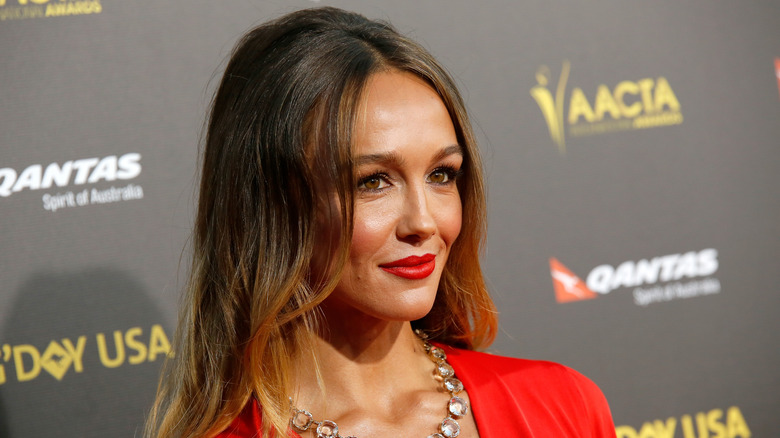 Mike Windle/Getty Images
After "You're Next," Sharni Vinson found herself typecast in more horror movies — including "Bait" and "Patrick" — before pivoting to a smaller role in the Jackie Chan-John Cusack action epic "Dragon Blade." But according to her IMDb page, it wasn't long before Vinson ended up back in horror, starring in the 2016 horror flick "House on Willow Street." Since then, Vinson's only credited acting role came in a 2018 episode of "Captain Fitastic," a short-form online series for kids. But that same year, Vinson returned to the spotlight in her native Australia, where she served as a celebrity judge on the reality competition "Dance Boss" (per MediaWeek).
According to the Australian site Mamma Mia, Vinson has been riding out the pandemic in Australia, but her home base is usually in Los Angeles, so fans can hopefully look forward to more movies from her in the future. In the meantime, there's no telling what's next for the triumphant "final girl" from "You're Next," but as in that cult horror classic, fans can rest assured that Vinson will probably come out on top.