The Dark War Movie That's Gripping Netflix Subscribers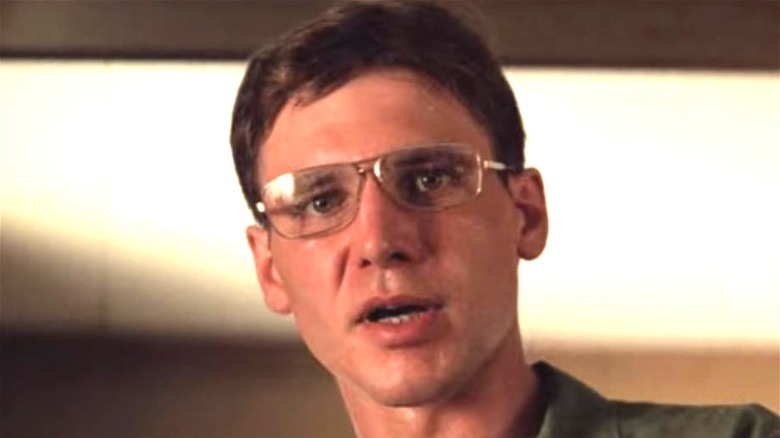 United Artists
Netflix's classic movie selection is lackluster. The service has a very limited number of movies made before 1980 available to streaming subscribers (if you really want to watch classic movies from Netflix, you'll have to add the DVD rental plan). Looking at the "Classic Movies" tab is like looking at a picked-over thrift store. There's not a lot of stuff, and there are only a couple of gems in that limited selection. In fact, if you're looking for a classic Hollywood film on Netflix right now, here's what you'll find: "Jaws," "My Fair Lady," "White Christmas," "The Guns of Navarone," and "The Outlaw Josey Wales" ... as well as one more, which we'll get to in a second.
The pre-1980 classic most recently added to Netflix actually only just squeaks by into that somewhat arbitrary cutoff. It came out in 1979, and technically the version of the movie available on Netflix came out in 2001. It's currently sitting at #9 on Netflix's daily Top 10 movies chart, which indicates that people do watch classic movies when Netflix makes them available. The movie is the winner of two Academy Awards in technical categories, but its impact isn't measurable in the awards it won. It's considered one of the greatest films of all time by Sight & Sound Magazine, and was inducted into the National Film Registry at the Library of Congress in 2000.
Apocalypse Now Redux is sending Netflix subscribers into the heart of darkness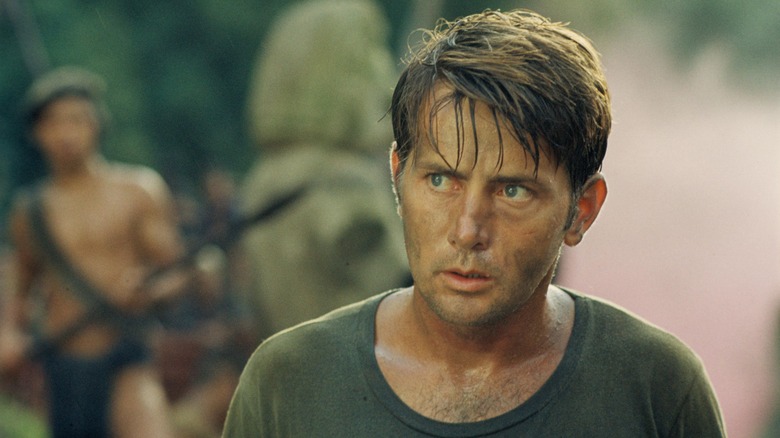 United Artists
That movie is "Apocalypse Now Redux," the 2001 extended cut of director Francis Ford Coppola's epic 1979 Vietnam War film. The film is loosely based on Joseph Conrad's classic 1899 novella "Heart of Darkness," and follows Capt. Benjamin Willard (Martin Sheen), who is sent on a mission to assassinate Col. Walter Kurtz (Marlon Brando), who has gone insane and is running his own rogue paramilitary unit in the jungles of Cambodia. Willard is pretty insane himself, having been at war for three years.
Willard joins up with a river patrol boat. He and the crew encounter Lt. Col. Kilgore (Robert Duvall), whose favorite things are surfing and killing, and a holdout family of French colonists on a rubber plantation, eventually reaching the temple where Kurtz lives after sustaining heavy losses of their own. What Willard finds at Kurtz's temple is "horror... the horror."
The supporting cast includes Harrison Ford, Dennis Hopper, and a teenage Laurence Fishburne in his first movie role. 
"Apocalypse Now," in addition to its extraordinary legacy, is known for its extraordinarily difficult production. According to The Independent, principal photography in the Philippines lasted for almost a year. Sets were destroyed by a typhoon, Martin Sheen suffered a heart attack, and Marlon Brando showed up out-of-shape and not knowing his lines, among myriad other disasters. The film went $18 million over budget. And somehow, they pulled a classic out of the chaos.
"Apocalypse Now Redux" is a recut version of the original that adds 49 minutes of new footage. The French plantation scene was entirely cut from the original and makes up the bulk of the changes in "Redux." There's also a 40th anniversary edition, called "the Final Cut," which was released in 2019.