The Character Everyone Forgets Charisma Carpenter Played On Blue Bloods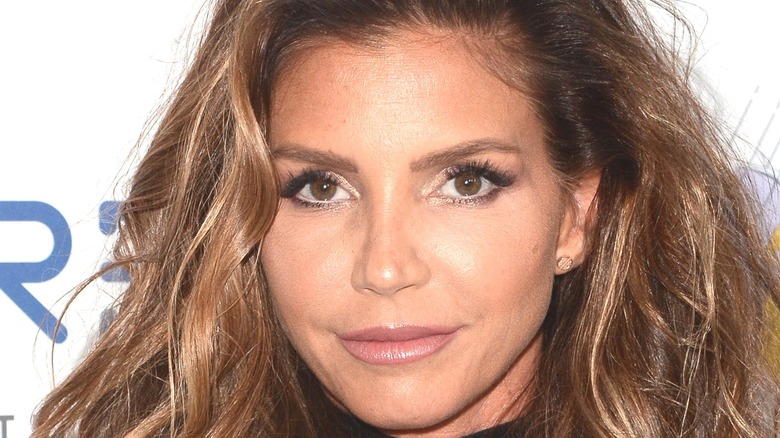 Kathy Hutchins/Shutterstock
To date, the role for which actor Charisma Carpenter is arguably most well-known is Cordelia Chase, first introduced as a Sunnydale High cheerleader in "Buffy the Vampire Slayer." She portrayed the character for a total of seven years, including on "Buffy" spinoff "Angel," in which she accompanies David Boreanaz's titular character on his own supernatural adventures.
Carpenter has remained a Hollywood fixture in the years since retiring as Cordelia. Soon after "Angel," for example, Carpenter appeared in 11 episodes of "Veronica Mars," opposite series star Kristen Bell, as Kendall Casablancas, the eventual subject of Veronica's investigations. In film, meanwhile, Carpenter portrayed Lacy, the wife of Jason Statham's character Lee Christmas, in the first two "The Expendables" films.
While these are some of Carpenter's more prominent roles, her filmography likewise includes a fair number of limited TV appearances as well. Among these is a character on cop family drama "Blue Bloods" that may have gone under the radar for some, having appeared in but a single episode of the series.
Charisma Carpenter appeared in Blue Bloods Season 4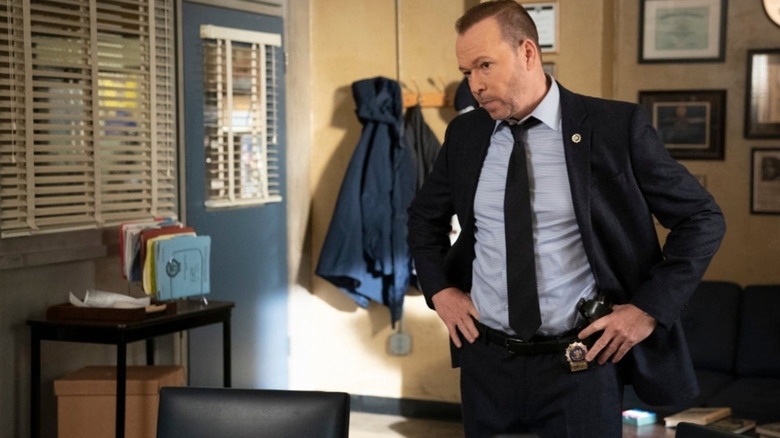 CBS
A typical episode of "Blue Bloods" will spotlight multiple members of the Reagan family, each of whom works for a different branch of New York City's law enforcement. While their various plotlines converge at Sunday family dinners, the Reagans likewise are each the subjects of their own storylines, working alongside the fellow members of their respective offices. In connection to the Reagan family, Carpenter pops up in the Season 4 episode "Growing Pains" as Marianne Romano, an ex-girlfriend of Danny Reagan (Donnie Wahlberg).
Initially, Marianne implores Danny for help with her abusive marriage to former NFL player Joe Frye (Stink Fisher) without charging him with a crime. Danny, however, discovers that Joe might be selling illegal steroids, and sends Detective Maria Baez (Marisa Ramirez) to investigate the operation undercover. Meanwhile, Danny's wife Linda (Amy Carlson) is suspicious of Marianne's sudden reappearance in Danny's life.
"Growing Pains" remains the extent of Carpenter's tenure on "Blue Bloods," making it an easy role to forget amidst the various iconic performances throughout her ongoing career.