The Misfit Of Demon King Academy Season 2 - What We Know So Far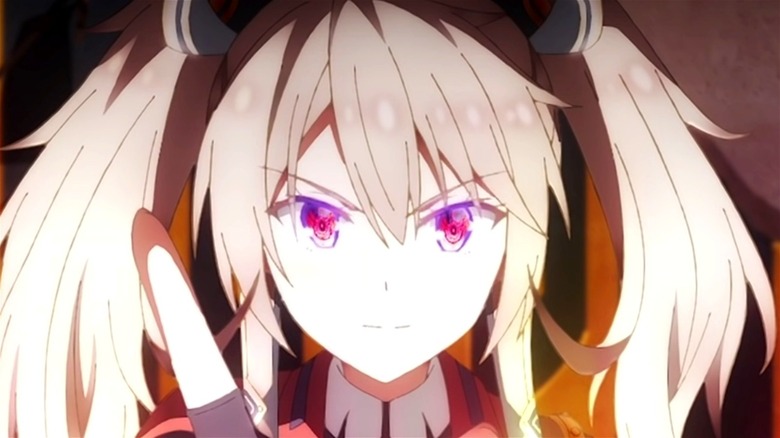 SILVER LINK
Grab your books and get ready for the Demon Lord's return to class as "The Misfit of Demon King Academy" is all geared up to make a grand return. Based on the light novel series of the same name by author Shu, the series previously received a manga adaptation before coming to the world of anime in 2020, courtesy of animation studio SILVER LINK. Now, fans are more ready than ever for another dose of demon-y goodness, as the series has been confirmed for a 2nd season.
Although SILVER LINK has not been overly forthcoming with what Season 2 will entail, there have been some recent developments worth noting, particularly regarding the show's casting, and the source material could potentially provide some details regarding the plot of the series going forward. With that in mind, here is what we know so far about "The Misfit of Demon King Academy" Season 2.
The show will get a split-cour 2nd season and a new lead voice actor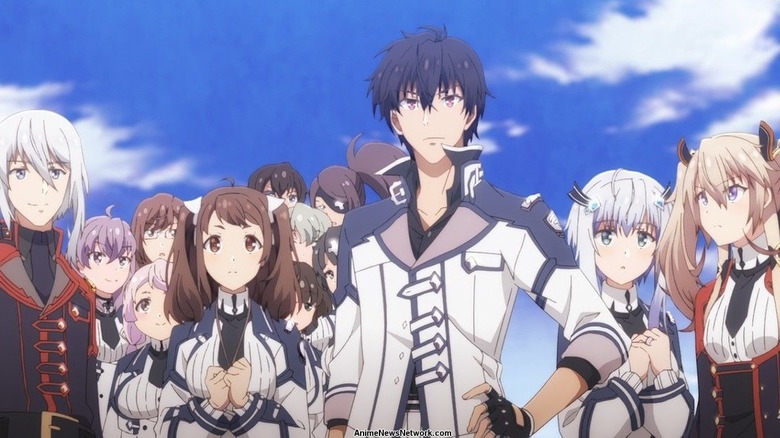 SILVER LINK
As hinted above, SILVER LINK announced this past March that the 2nd season is officially going to happen (via Crunchyroll). The anime's licensor, Aniplex USA, even released a Japanese-only trailer to tease the upcoming continuation of the series. While we aren't sure when exactly in 2022 Season 2 of "The Misfit of Demon King Academy" will be released, we do know that the anime will be broadcast as a split-cour season, according to Anime News Network. For anime fans unfamiliar with the cour system, this essentially means that there will be an extended break between the first and second halves of the season in order to align with Japan's broadcasting schedule.
Ahead of Season 2, there has already been one major change to the Japanese voice cast. Tatsuhisa Suzuki, who voiced protagonist Anos in the 1st season of "The Misfit of Demon King Academy," was replaced in December 2021 by Yuichiro Umehara. This move came four months after Suzuki went on a hiatus from "all entertainment activities" amid allegations of an extramarital affair he purportedly had with a co-worker.
What is the plot of The Misfit of Demon King Academy Season 2?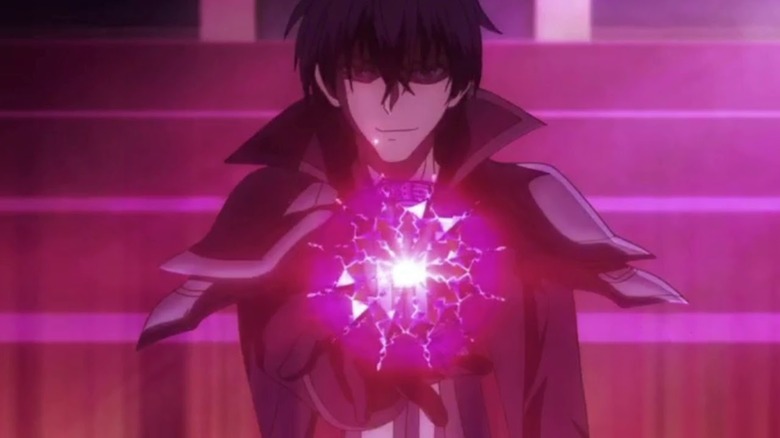 SILVER LINK
Two thousand years before "The Misfit of Demon King Academy" begins, the Demon Lord Anos Voldigoad is about as powerful as they come. Nobody, not even the gods can stop him. After becoming the best of the best through countless millennia of war, Anos becomes bored and desires peace for all. Thus, he cuts a deal with humanity's hero, Kanon, for peace. He then sacrifices himself for the greater good and reincarnates 2,000 years into the future. The only issue is that magic has deteriorated greatly over the years. So when the Demon King Academy accepts entrants, they are unable to recognize Anos' power. Instead, he is labeled a misfit.
Anos learns many things about the modern world throughout Season 1, and most surprising to him is the fact that nobody quite remembers who he once was. Evidently, human conspirators led by Jerga (Akio Ootsuka) betray Kanon following Anos' death 2,000 years ago in order to carry on the tradition of demon resentment. The human hero then decides to reincarnate himself so that he and Anos can eventually defeat Jerga together.
Season 1 concludes with Jerga's defeat, opening a path towards universal peace between all races. Despite a seemingly happy conclusion to the series, however, that still leaves seven of the light novel's 10 volumes to adapt. According to the official wiki, Volume 4 shows Anos being named the Demon Lord once more. However, a new enemy soon appears from within the Demon Academy.