Why Mantis From Guardians Of The Galaxy Vol. 2 Looks So Familiar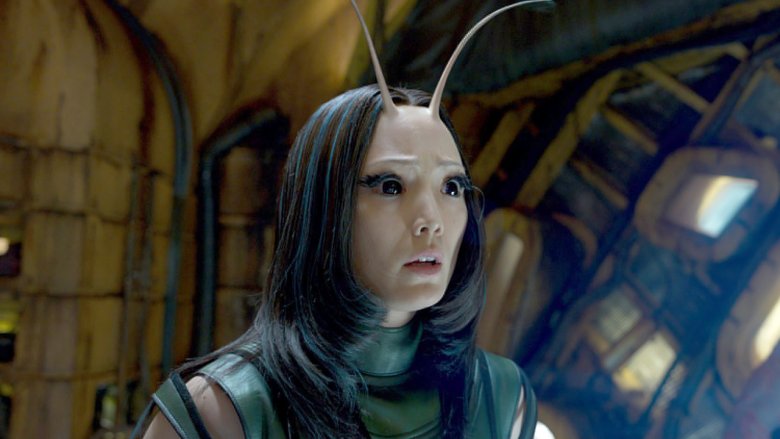 When writer-director James Gunn decided Guardians of the Galaxy Vol. 2 would bring the Marvel Comics character Mantis to life, he knew he needed just the right person for the role—and his search eventually led to Pom Klementieff. While she was relatively unknown before landing her big break in the Marvel Cinematic Universe, there's still a chance you might have seen Klementieff before. If you couldn't quite place it while watching Guardians of the Galaxy Vol. 2, here's why Mantis may have looked familiar.
Small roles in a lot of French films
If you're into French films, there's a halfway decent chance you spotted Klementieff in some of the supporting (and occasionally starring) roles she landed while her career was really starting to take off between 2009-2012. She got her first starring gig in 2009's French drama Loup and followed it up with smaller roles over the next few years in a wide variety of releases, including Sleepless Night, Delicacy, Love Lasts Three Years, Silhouettes, Radiostars, and Porn in the Hood. Klementieff was an up-and-comer in the French cinema world, but her big break in Hollywood wouldn't come until 2013.
Oldboy
Before Guardians of the Galaxy Vol. 2, Klementieff's highest-profile performance by far came courtesy of Spike Lee's 2013 Oldboy remake. She portrayed Haeng-Bok, the bodyguard of the character played by Sharlto Copley—a role that called for Klementieff's character to have a very physical fight with Josh Brolin's character. Klementieff prepared heavily for the role, training several hours per day for months on end. A fan of the original Oldboy, she told The Digital Fix she wanted to make sure the fight scenes were up to snuff, and even started training in mixed martial arts to better prepare. "I had bruises everywhere," she said. "I had to train in sneakers, but at the end I had to train in high heels. So much harder and everything is different."
Hacker's Game
After breaking out with Oldboy, Klementieff landed a starring role in the mid-budget romantic thriller Hacker's Game, basically a high-stakes relationship drama between two hackers. Klementieff played Loise, a character caught in the middle of the twisty narrative; the film earned some modest buzz on the film festival circuit, and won the Award of Merit at the IndieFest Film Awards in 2015.
Newness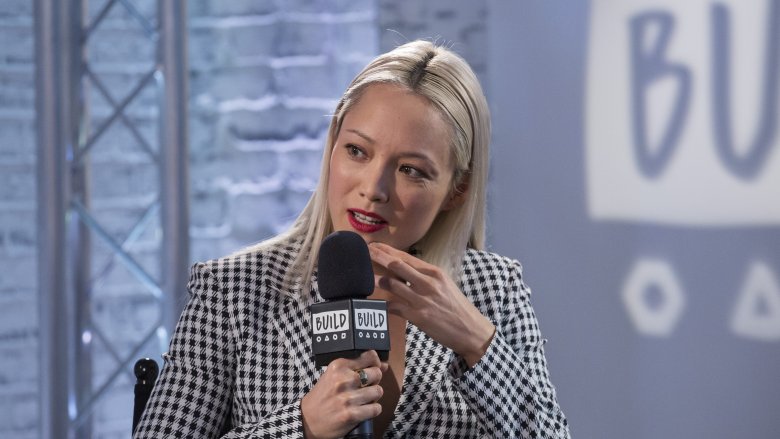 Getty Images
Klementieff played a supporting role as the character Beth in the 2017 romantic drama Newness, which focused on relationships in the modern day hook-up culture. The film scored some mid-tier buzz at the Sundance Film Festival on the indie movie circuit, exposing Klementieff's ever-more-familiar face to a widening circle of filmgoers.
Ingrid Goes West
In this 2017 indie dramedy, Klementieff plays a supporting role as Harley Chung, alongside Aubrey Plaza and Elizabeth Olsen. The film focuses on Plaza's character Ingrid, who develops an unhealthy fixation on a social media star—and manages to turn that obsession into a real-life friendship of sorts after working her way into the celebrity's inner circle. It's scored solid reviews, and seems poised to add a cult hit to Klementieff's budding filmography.
Probably a lot of future MCU movies to come
Klementieff obviously had a memorable turn in Guardians of the Galaxy Vol. 2, but more importantly, the film introduced Mantis to the wider Marvel Cinematic Universe. We already know she'll be back in Avengers: Infinity War, which brings the Guardians of the Galaxy face to face with the Avengers, but it stands to reason she could certainly be back for Guardians of the Galaxy Vol. 3 as well. Marvel is notorious for locking actors, even in supporting roles, into lengthy contracts—so it stands to reason there should be a whole lot more Mantis in our future. Here's hoping she still has enough time left over for non-MCU movies—we're sure Hollywood's about to come calling in a major way.