Where Is Julia Stiles Now?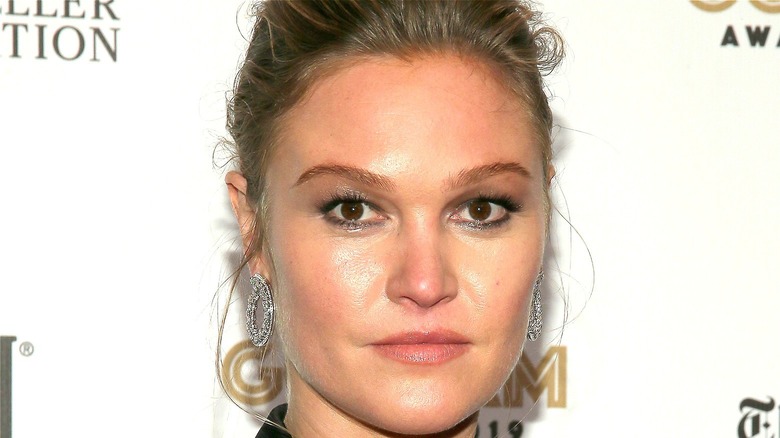 Jemal Countess/Getty Images for IFP
Julia Stiles made Shakespeare cool. In 1999, following a string of small '90s movie TV roles, the actress broke out with her performance in "10 Things I Hate About You" (via IMDb). Loosely based on William Shakespeare's play "The Taming of the Shrew," she plays Kat, a tempestuous high school senior who strikes fear in the hearts of her peers. The role, which Stiles won over Katie Holmes and Kate Hudson ( per The New York Times ), put her on the map, and the movie remains a teen classic to this day. Stiles went on to star in two more modern adaptations of Shakespeare's work, playing the doomed Ophelia opposite Ethan Hawke in 2000's "Hamlet" and Desi Brable in 2001's "O" (based on "Othello") co-starring heartthrobs Josh Hartnett, Mekhi Phifer, and Andrew Keegan.
After entering Columbia University in 2001 (via Rolling Stone), Stiles continued to work in film. Her IMDb profile reminds us she appeared in two Jason Bourne movies, plus the romcom "The Prince and Me" and the 1950s-set drama "Mona Lisa Smile" starring Julia Roberts. After graduating with a degree in English literature in 2005, she appeared in several independent films and earned an Emmy nomination for best guest actress for her work on "Dexter." Her other film credits include romantic comedies "A Guy Thing" and "Down to You," the thriller "The Business of Strangers," and famed playwright David Mamet's comedy "State and Main."
Following this booming period of her career, where is Stiles now?
Julia Stiles is still an in-demand film and TV star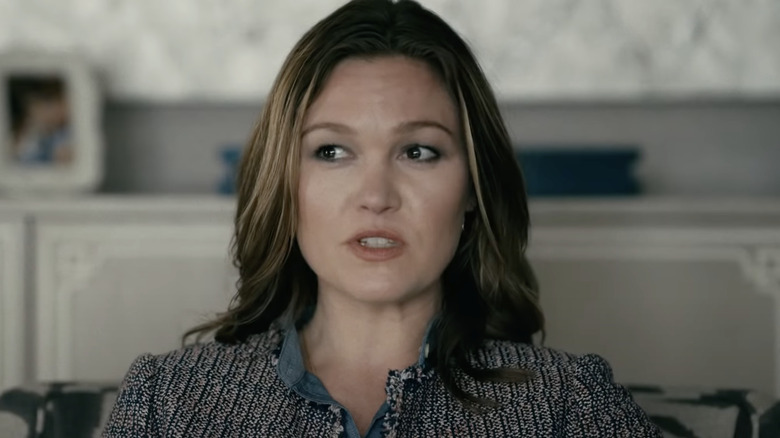 STX Films
Julia Stiles remains an in-demand film and television actress today. In 2017, she appeared in the U.K. series "Riviera," which now has three seasons total under its belt (via IMDb). She plays an art collector who gets caught up in the criminal underworld following the death of her billionaire husband. Speaking to IndieWire in February 2019, Stiles opened up about her renewed fame following the show's premiere: "I was on a billboard on one of those double-decker buses. That was a moment for me of going, 'Ah, I finally made it' — the iconic image of a double-decker bus, one of the red ones with my face on it."
"Riviera" is far from Stiles' only or biggest project in recent years. Per her IMDb profile, she had a brief supporting role in Season 3 of "The Mindy Project" and appeared in 2016's "Jason Bourne," where she reprised her franchise role as Nicky Parsons. Stiles also had a small part in 2019's "Hustlers" as a journalist who interviews one of the former members of a notorious scammer ring in New York City.
She also stars in the upcoming "Orphan: First Kill," the prequel to the 2009 horror film "Orphan," co-starring Isabelle Fuhrman (via The Hollywood Reporter). The movie follows Esther (Fuhrman) after she "escape[s] from an Estonian psychiatric facility" and heads to the U.S. while "impersonating the missing daughter of a wealthy Connecticut family." Additionally, in August, Deadline reported Stiles will star in the Canadian Amazon Original scripted comedy series "The Lake." Set in Canada's cottage country, "The Lake" follows Justin (Jordan Gavaris), who returns home after living abroad to reunite with the daughter he gave up as a teenager. Stiles plays Justin's stepsister Maisy-May.