Adrien Brody Confirms What We All Suspected About Wes Anderson's On-Set Behavior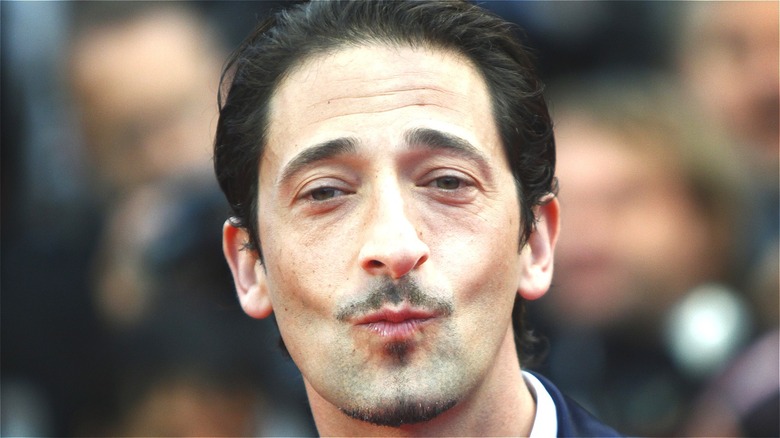 PAN Photo Agency/Shutterstock
Adrien Brody is one of writer-director Wes Anderson's frequent collaborators. The actor and filmmaker first worked together on Anderson's fifth film, "The Darjeeling Limited," in which Brody played Peter Whitman, a man who reunites with his two brothers on a train. Their next collaboration was for the 2009 stop-motion animated film, "Fantastic Mr. Fox," and the pair later worked together again on "The Grand Budapest Hotel" in 2014. Now, Brody is starring as art dealer Julian Cadazio in Anderson's "The French Dispatch," which is premiering in theaters at the end of October.
Anderson is one of the most well-known and revered directors of recent years. Currently, he has seven Oscar nominations to his name, including three just for "The Grand Budapest Hotel." Given his auteur status, cinephiles have probably wondered what the director is like to work with.
Fortunately, Adrien Brody has recently revealed exactly what it's like to be on a film set with Wes Anderson.
Wes Anderson creates a 'wonderful atmosphere' on his sets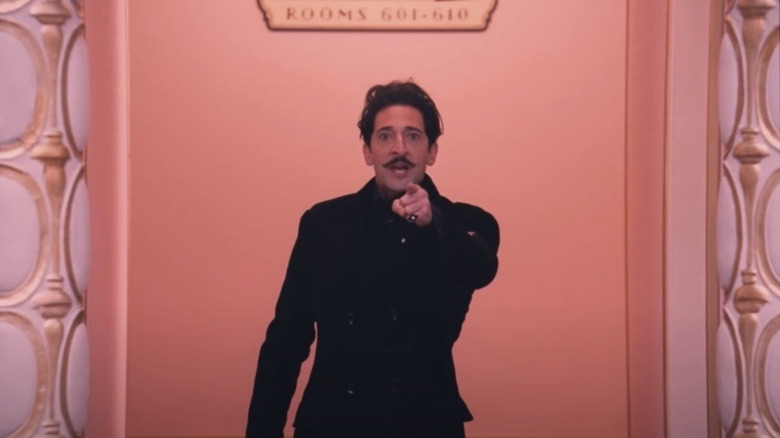 Fox Searchlight Pictures
In a recent video interview with GQ, Adrien Brody discussed his career and some of his "most iconic characters," including his roles in "The Darjeeling Limited" and "The Grand Budapest Hotel." While discussing "The Darjeeling Limited," Brody began by complimenting Wes Anderson for bringing out more depth in him as an actor. "Let's give Wes some love because Wes is the first director to embrace some comedic sensibility within me," Brody said.
Moving on to the experience of filming "The Grand Budapest Hotel," the actor said, "We shot in Görlitz in Germany and we'd would walk over the border to Poland and have a shot of Polish vodka and then walk back. ... Every experience with Wes seems to feel a bit Wes Anderson. We all lived in this little odd hotel that was lovely. And you have these communal dinners. He creates a wonderful atmosphere. Each time, it's just such a pleasure to meet all these wonderful actors. ... He makes it like a troop and you get to know each other and that's a wonderful thing."
Touching on Anderson's talent as a filmmaker, Brody concluded, "I think Wes just keeps honing in on it, on something that no one does quite as authentically. And it's him. It's visible in every frame." Fans of Anderson's work will likely agree with those comments, and now, they can rest easy knowing the filmmaker is apparently lovely to work with as well.