The Role Adrien Brody Turned Down That Still Haunts Him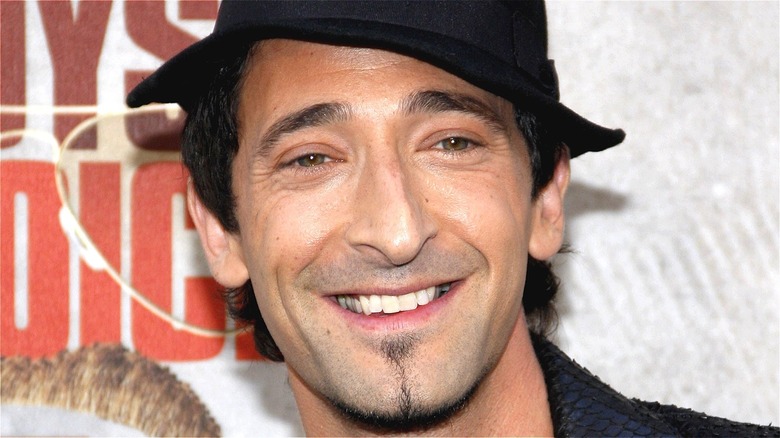 Tinseltown/Shutterstock
Adrien Brody has had a very interesting career. He was a relatively obscure 29-year-old rising star when he became the youngest actor to ever win the Academy Award for Best Actor for 2002's "The Pianist." He's probably best known now for his ongoing collaboration with director Wes Anderson, having appeared in four of his movies, including his most recent one, "The French Dispatch," with a fifth in the works. But he's never been nominated for another Oscar since he won his first, and has made some puzzling choices over the years, like the time he did a fake Jamaican accent for almost a minute while introducing musical guest Sean Paul, and got himself banned from "Saturday Night Live."
But the career choice that still haunts him came before he was in "The Pianist." In the late '90s, he passed up an opportunity to be part of one of the biggest and best fantasy movie franchises of all time. And he didn't realize what a big mistake he'd made until after he saw the movie.
Adrien Brody passed on The Lord of the Rings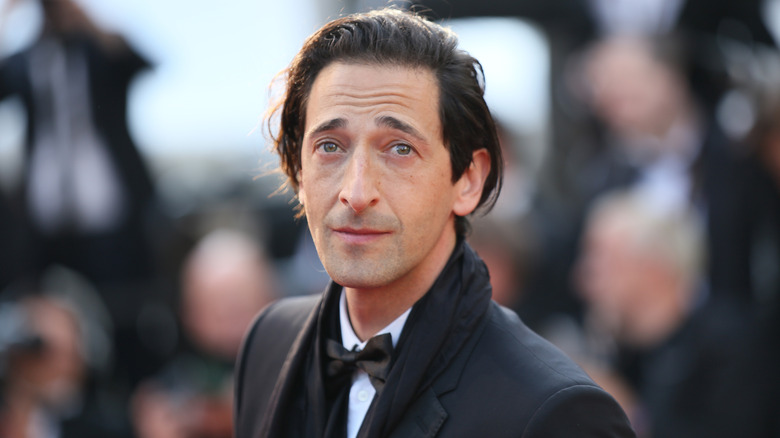 Denis Makarenko/Shutterstock
"They were casting Lord of the Rings," Adrien Brody recently reminisced to GQ. "It was some Hobbit-like character, surely, that I didn't ... grasp it." (Pure speculation, but maybe he had the opportunity to audition for Merry, the role that went to Dominic Monaghan? We could see him as Merry if we squint.) He was looking for a different type of role at the time.
"And I remember seeing 'Lord of the Rings' in the theater with an ex-girlfriend, and she turned to me and she said 'You passed on a chance to be in that?'" he said. "I remember feeling so stupid."
It's okay, Adrien. Maybe if you had done "The Lord of the Rings," you wouldn't have done "The Pianist." Everything works out the way it's supposed to. Now, Brody has joined the cast of "Succession" for Season 3, which will give him a chance to get an Emmy to put beside his Oscar. He's doing just fine, and doesn't regret not being in "The Lord of the Rings" too much.