The Korean Revenge Thriller That's Heating Up On Netflix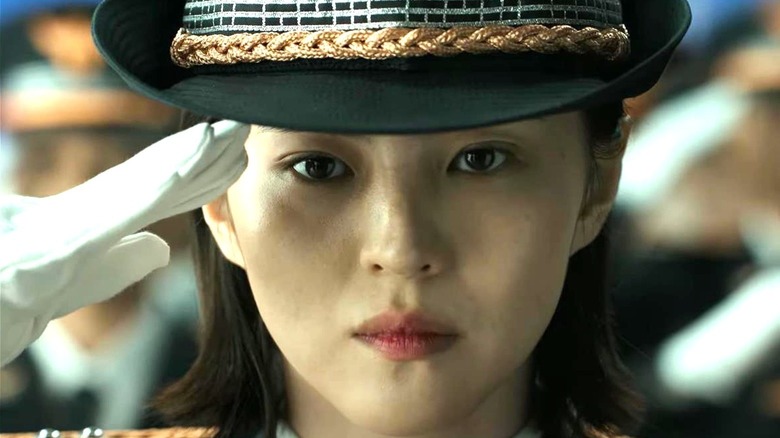 Netflix
Just as Japanese anime grew in the public consciousness during the 1990s and 2000s, K-drama has now become the next big obsession for American audiences. Whether it's the unique storytelling, the high production quality, or the cultural interest, the fascination for Korean television and cinema has continued to gain traction in the U.S. Taking advantage of a clear opportunity, Netflix has been at the forefront of the movement to provide quality K-drama for its international audience.
In 2019, Netflix entered a deal with Korean studio CJ ENM and Studio Dragon, which included a three-year contract for sole distribution rights to their original series (via Deadline). The partnership has been lucrative so far, with shows like "Vincenzo," "Mr. Sunshine," and "It's Okay Not to Be Okay" drawing more K-drama fans to the site. However, it was the survival drama sensation "Squid Game" from creator Hwang Dong-hyuk that broke massive records, becoming the most watched Netflix show of all time. Now, a new K-drama is grabbing the attention of Netflix viewers, and it's one that you definitely won't want to miss.
My Name is a revenge thriller that K-drama fans won't soon forget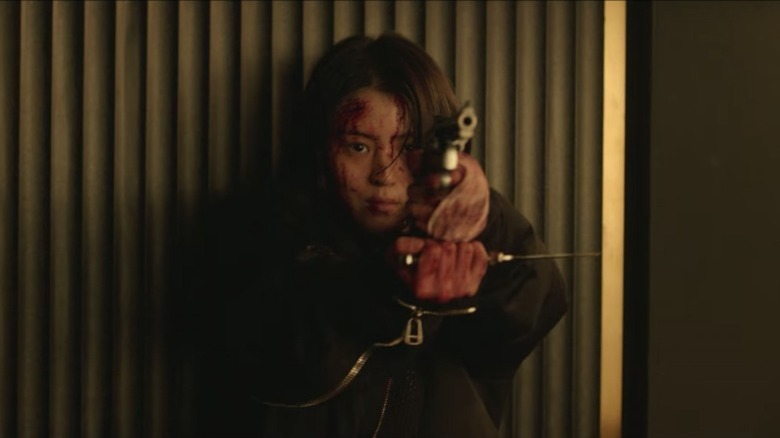 Netflix
Released on Netlfix on October 15, "My Name" is a compelling crime thriller K-drama filled with suspense, action, and revenge. The show stars Han Soo-hee as Yoon Jiwoo, the daughter of crime boss Yoon Donghoon (Yoon Kyung-ho), who runs Dongcheon, a major South Korean drug syndicate. Jiwoo is bullied at school and tormented by police officers who tail her every move, causing her to resent her absentee father. After a tearful phone call between Jiwoo and her father, Donghoon runs to his daughter's side only to be murdered just outside her front door by a hooded assailant. Witnessing the whole thing, Jiwoo blames herself for her father's death and swears to get revenge.
With the help of her father's closest confidante (and the new Dongcheon leader) Choi Mujin (Park Hee-soon), Jiwoo receives all of the fight training she needs to enact her vengeance on her father's killer. When Mujin reveals his suspicions that Dong-hoon was killed by a cop, Jiwoo goes undercover to infiltrate the local police unit, taking on the alias of Oh Hyejin.
"My Name" is a suspense-fueled series that will have fans glued to the screen for every episode, including the exciting conclusion. K-drama and crime enthusiasts alike won't want to miss out on this Netflix original, so go on and get bingeing!