The Baby-Sitters Club Season 3 - What We Know So Far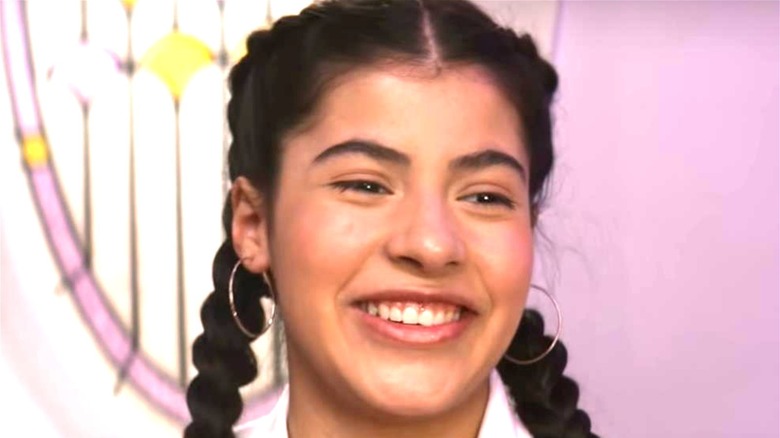 Netflix
Netflix's hit series "The Baby-Sitters Club" is an adaptation of the beloved kids book series of the same name which published 213 novels between 1986 and 2000. The story takes place in the fictional town of Stoneybrook, Connecticut and follows a group of middle school-aged girls who decide to start a baby-sitting business, calling their group the Baby-Sitters Club. While the television series slightly modernizes the story to be more progressive and representative of current society, "The Baby-Sitters Club" maintains the warm, welcoming spirit of the book series with great success. 
Premiering on July 3, 2020 on Netflix, Season 1 of "The Baby-Sitters Club" had 10 episodes and was extremely successful, with a second season recently released on October 11, 2021. Both seasons of the show have a 100% Certified Fresh rating on Rotten Tomatoes, and the first season was nominated for three Daytime Emmys, winning two (IMDb). While Season 2 of "The Baby-Sitters Club" was just released, many fans of the series have already binge-watched all eight new episodes and are desperate to know what happens next.
Here's everything we know so far about "The Baby-Sitters Club" Season 3.
What is the release date of The Baby-Sitters Club Season 3?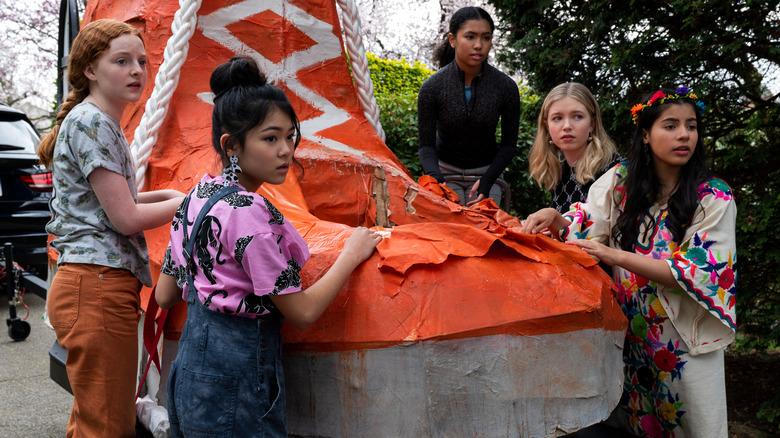 Netflix
As of right now, Netflix has not officially announced whether or not "The Baby-Sitters Club" will be coming back for a third season, but the odds are high. With how successful the series is with both critics and audiences, there's honestly no reason for Netflix not to renew the show. Looking at Season 1, "The Baby-Sitters Club" was not officially renewed by Netflix until around three months after the season premiered on the streaming network, so there is no reason for fans to worry if it takes a short time to hear any news (Deadline). That being said, it shouldn't be too long before Netflix gives the series the green light for Season 3, which means that fans could possibly see a Season 3 of "The Baby-Sitters Club" at the end of 2022, with early 2023 a possibility as well. Television productions can be a bit predictable, so there could be a slight delay for various reasons. 
Which cast members will return for The Baby-Sitters Club Season 3?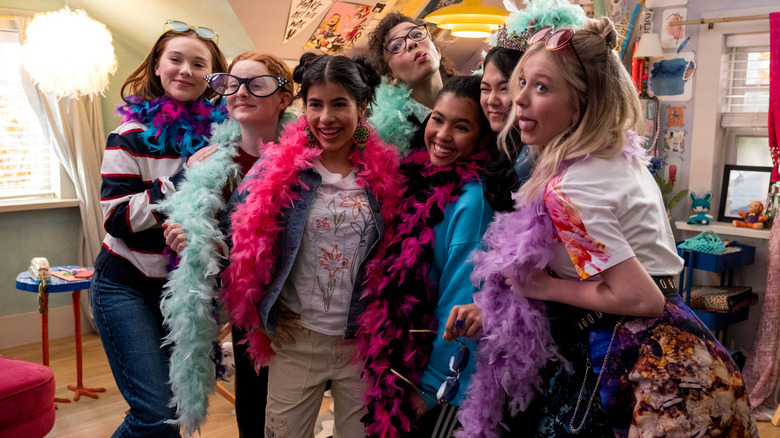 Netflix
"The Baby-Sitters Club" has an extensive main cast that will likely be returning for a third season if the show is renewed. As of Season 2, there are seven total members of the Baby-Sitters Club in Stoneybrook, which includes Kristy Thomas played by Sophie Grace, Claudia Kishi played by Momona Tamada, Stacey McGill portrayed by Shay Rudolph, Mary Anne Spier played by Malia Baker, Dawn Schafer played by Kyndra Sanchez in Season 2 and Xochitl Gomez in Season 1, and the two newest additions, Mallory Pike and Jessi Ramsey, played by Vivian Watson and Anais Lee, respectively. Alongside the girls, "The Baby-Sitters Club" features many important supporting characters, played by familiar faces like Alicia Silverstone, Mark Feuerstein, Marc Evan Jackson, Takayo Fischer, and more. All will likely return in Season 3, while a few other characters will probably be added, with new actors joining the cast as well.
What will happen in The Baby-Sitters Club Season 3?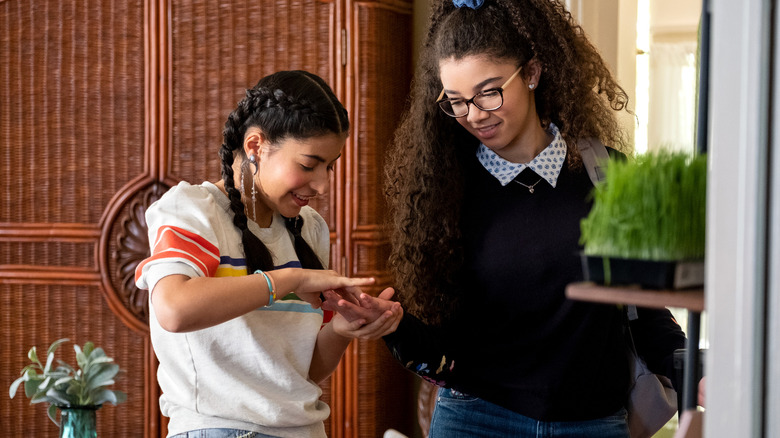 Netflix
Each season of "The Baby-Sitters Club" on Netflix takes after the books, showcasing the deep friendship of the girls as they go through family and life troubles while growing up. Both Seasons 1 and 2 have done a great job at highlighting relatable personal experiences like dealing with blended families, sickness, loss and grief, exploring your sexuality and relationships, and being exposed different cultures, to name a few. 
At the end of Season 2, there are two major events that happen which greatly affect the girls. The first of which is Claudia's grandmother Mimi (Fischer) passing away in her sleep, something that Mimi herself seems to foresee. Throughout Season 2, Mimi and Claudia spend a lot of time exploring more of traditional Japanese culture and tradition, which Claudia doesn't know a lot about, and it brings them closer. But then Mimi dies, and each member of the Baby-Sitters Club feels this loss. Along with that, Kristy's family is going through a lot, as her mother and new step-dad painfully decide to stop trying to get pregnant, eventually realizing that the best way to make everyone feel united as a family is for Watson (Feuerstein), Kristy's new stepfather, to officially adopt both her and her brothers as his children.
The second season ends on a rather happy and satisfying note, but there are plenty of different places the story could go in a possible "The Baby-Sitters Club" Season 3, as the girls still have so much growing up to do.