Spider-Man: Homecoming Clip Premieres At MTV Movie & TV Awards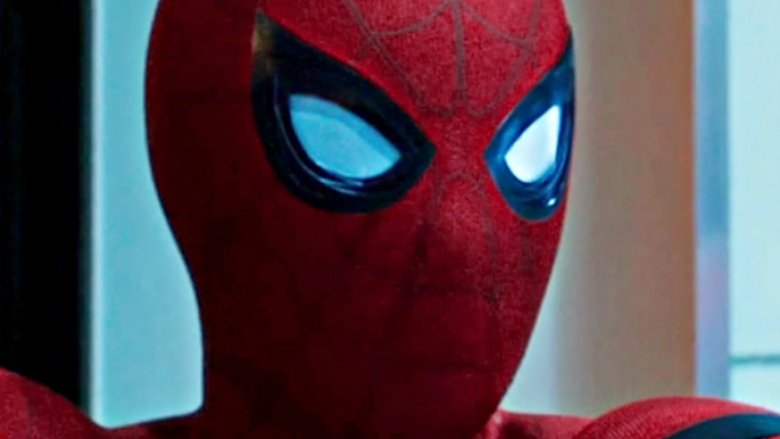 Most superheroes can at least take their shoes off and kick back once they get home. But Peter Parker doesn't have it that easy.
Tom Holland unveiled a new clip from Spider-Man: Homecoming during the MTV Movie & TV Awards, and it proves that it truly isn't easy being a teenage webslinger.
The clip (below) is an extended look at a scene that debuted in the first trailer, and it features Spider-Man (Holland) returning home to his bedroom after an evening of vigilante crime-fighting. But after crawling across the ceiling and dropping to the floor, he's surprised to find his buddy Ned Leeds (Jacob Batalon) waiting for him. Obviously, Ned is even more shocked to learn that his friend is "pretty much" an Avenger.
The second part of the clip features Zendaya as one of Peter's friends from school, and although it's brief, it's something we haven't seen before.
Spider-Man: Homecoming lands in theaters July 5. Until then, check out these Spider-Man facts you may not know.