The Stabler Moment On Law & Order: SVU That Went Too Far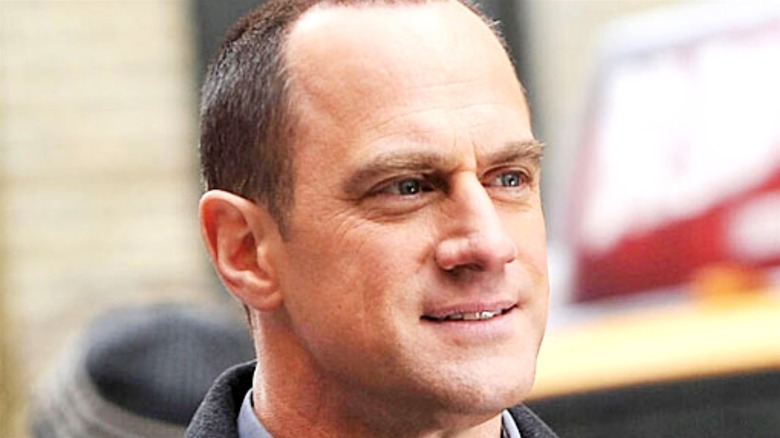 NBC
The police procedural is a television favorite and has been for decades, hence why there are now so many on the small screen. Be that as it may, most TV viewers recognize a small handful as the cream of the crop, one of which being the much-beloved NBC hit, "Law & Order: Special Victims Unit." Since 1999 the program has delivered heart-wrenching tales of sexual assault, murder, and more, serving as a constant reminder of the real world's sometimes twisted nature. That shocking premise is probably a major reason why the series has lasted so long, coupled with its now-iconic leads, of course.
From the moment "SVU" hit the airwaves to the present day, Mariska Hargitay's Olivia Benson has stood at the forefront — not missing a single season and racking up around 500 episodes to her credit. These days, she's considered the poster child of the show, but she hasn't always enjoyed such a lofty status on her own. Seasons 1 through 12, and later Seasons 22 and 23 saw her joined by Elliot Stabler, as played by Christopher Meloni. This former Marine stood right beside Detective Benson through thick and thin, always doing what he felt was right for the victims of especially heinous crimes.
However noble his intentions may seem, it's not uncommon for Stabler to fly off the handle in the worst way. One moment, in particular, put this notion to the test, and in doing so, took things just a step too far.
The Jake Berlin case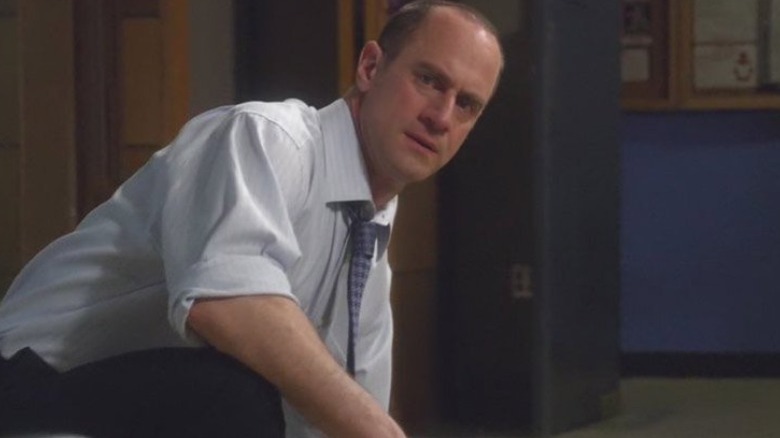 NBC
Elliot Stabler's arguable darkest moment came during the "Law & Order: SVU" Season 10 episode, "Confession." During an investigation of an online pedophile named Jake Berlin (Tom Noonan), Stabler recognizes a young girl in one of the photos as his daughter. Understandably enraged, he takes the law into his own hands by breaking into Berlin's apartment, beating him to a bloody pulp, and attempting to access his computer to delete the image. The rest of the team arrives at the scene later, taking in Berlin and struggling to get Stabler's rage under control.
Given the circumstances, Stabler's strong feelings require no justification. At the same time, ignoring the duties of his badge in favor of brutal vengeance is unhinged, and the "SVU" fanbase agreed. "The time he beat up Jake Berlin alone should have landed him in prison," wrote Redditor proudgqdyke, clarifying that he was right to be mad, but he recklessly abused his status as a cop in that situation. User shaycode agreed, commenting, "he's the last type of person I'd want to see with a badge," citing his ruthless brand of borderline-vigilantism as a prominent reason why.
At the end of the day, Elliot Stabler has seen no shortage of trauma in his life and has proven that he's not the best at processing it. His emotional state is touchy, to say the least, as seen in "Confession" and a few other "SVU" episodes. Even still, it stands to reason that, in this particular instance, Stabler took things to a scary extreme.
If you or anyone you know has been a victim of sexual assault, help is available. Visit the Rape, Abuse & Incest National Network website or contact RAINN's National Helpline at 1-800-656-HOPE (4673).