The Criminal Minds Character That Fans Think Deserves More Love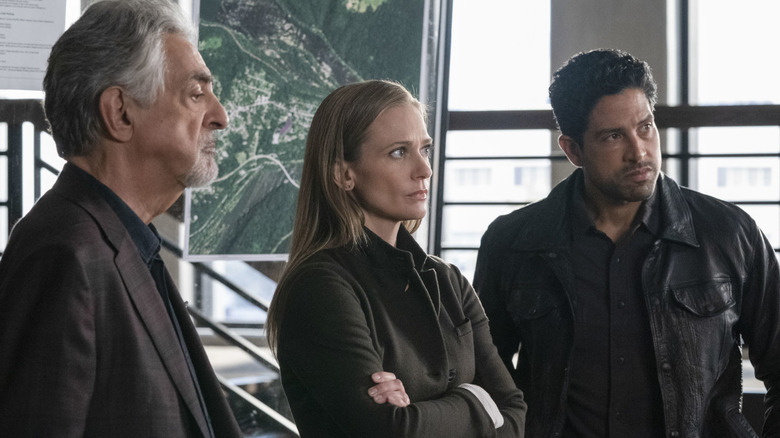 CBS
"Criminal Minds" may have wrapped up its 15-year run on CBS in 2020, but the show has not yet left the minds of its millions of fans. Whether or not a revival ever truly comes to fruition (an insider with "knowledge of the project" told Variety earlier this year that the revival is still alive, despite rumors to the contrary), there still remains plenty of material and moments from the show's existing 15 seasons for fans to pore over as well.
Indeed, while the series ended with BAU team leader Rossi (Joe Mantegna) retiring and "Criminal Minds" mainstay Penelope Garcia (Kirsten Vangsness) leaving for a new job, fans still have plenty to speculate about, including that intriguing dinner invitation Garcia got at the very end of the show. The invitation itself was the culmination of a four-season-long, friendship-turned-flirtation storyline that grew between Garcia and Luke Alvez (Adam Rodriguez), and it's just one of the reasons why fans have warmed to the latter character, who originally joined the "Criminal Minds" cast in Season 12 after actor Shemar Moore left the series.
Perhaps it was because he was brought in to replace a beloved character fairly late in the show's run, but Alvez was often overlooked by viewers when "Criminal Minds" was still on the air. That fact, however, seems to have prompted some "Criminal Minds" fans to start showing their love for the character — beginning with a Reddit thread aptly titled, "Alvez Needs More Love."
Criminal Minds fans have a soft spot for Luke Alvez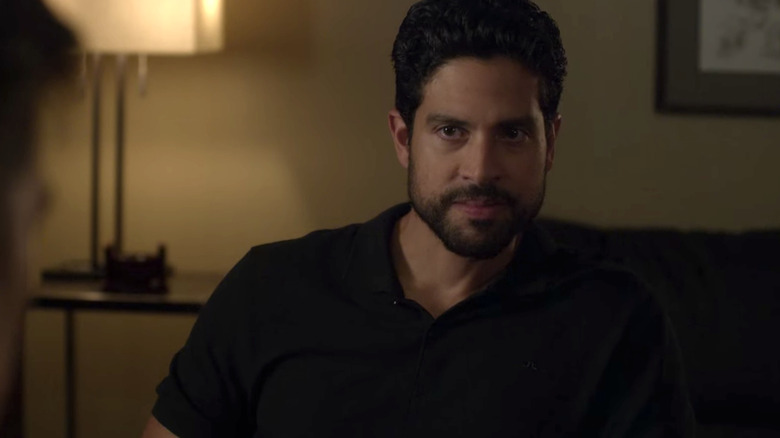 CBS
Building off their post's Alvez-centric title, Redditor u/DianneQuinn opened up about their love for the underrated "Criminal Minds" character in the thread's description. "I can't help it," the user wrote. "I have to step up and show some love to Luke. First of all, his bulldog stance when Reid was in prison was golden, and his mini-monologue when he told Shaw he was being transferred was a beautiful example of why you don't mess with Alvez's people. ... Luke was kind, protective, respectful, flirty, and clearly adored Penelope from [the] jump, whether as a dear friend or a love interest."
Other fans agreed with the OP's sentiments. "We didn't get enough of Luke," replied u/nish007. "And he replaced a long running team member. That's probably why people don't give him much attention. But he was absolutely great." u/jenmishalecki also agreed with their fellow Redditors, writing, "I feel like people hate him solely [because] of who he replaced. I miss Morgan, but I like Luke. And his thing with Garcia was a long time coming. They had sexual tension from the moment they met." Elsewhere, u/Marvelthingss_ added, "THANK YOU! I think the reason people hate Luke is because he replaced Derek. I love the relationships he made with each team member, especially with Spencer. While he was in that jail cell Luke was so worried about him, and it was honestly so sweet."
However, there was one other character who almost garnered more love from "Criminal Minds" fans in the thread: Alvez's dog, Roxy. "Roxy is adorable," gushed u/thenibblets, while u/mccabebabe tied it all together by writing, "I mean Roxy! He's a dog person and that aces him in my book."