Here's What The Critics On Rotten Tomatoes Are Saying About The Harder They Fall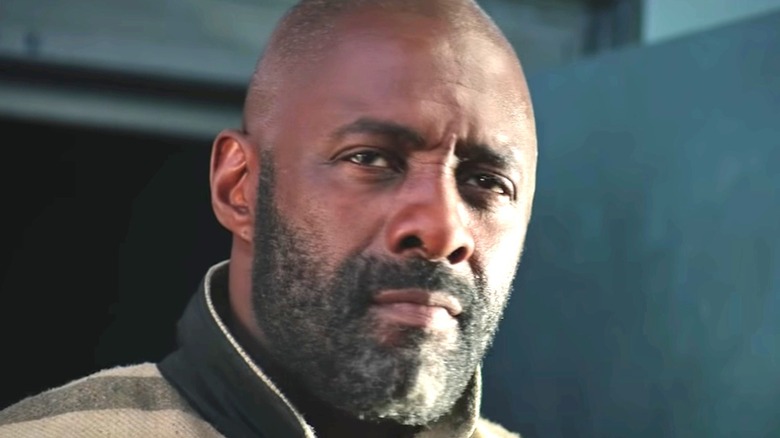 Netflix
The American Western has been around pretty much since the dawn of cinema. For whatever reason, filmmakers felt compelled to tell stories of cowboys and outlaws set against a rustic backdrop. The true golden era of the genre was from the 1930s to the '60s, but as people are wont to point out whenever discussing modern superhero movies, the Western appears to be dead. 
That doesn't mean you don't see Westerns at all these days. The likes of "Rango" and "News of the World" continue to impress audiences and prove that with a bit of innovation, the Western still has a home in 21st-century cinemas. And if you know where to look, you can find plenty of other great Westerns to add to your watchlist. 
Netflix is about to unleash one more that's worth your time and attention. "The Harder They Fall" stars Idris Elba, Jonathan Majors, Zazie Beetz, and LaKeith Stanfield, who play outlaws and adversaries looking for a rumble. The movie will receive a limited theatrical release on October 22 before dropping on the streaming service on November 3. Based on what critics are already saying about it, there are some excellent reasons you want to keep it on your radar.
Critics speak highly of The Harder They Fall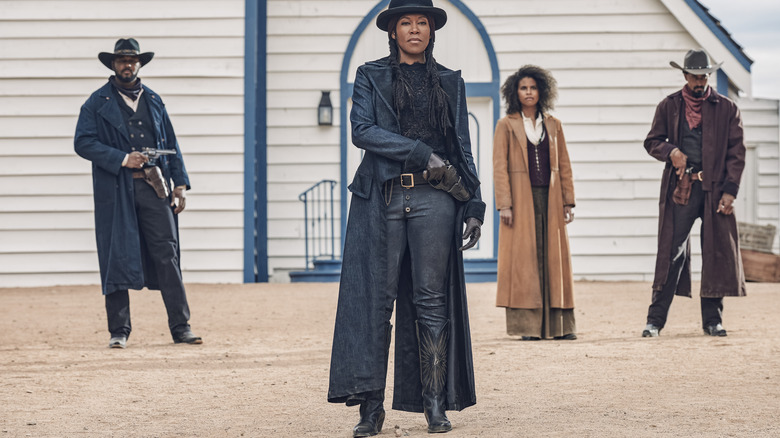 Netflix
"The Harder They Fall" has enjoyed quite a meteoric rise on Rotten Tomatoes. The critics' consensus reads, "It isn't as bold and fearless as its characters, but 'The Harder They Fall' fills its well-worn template with style, energy, and a fantastic cast." Much of the praise goes toward director Jeymes Samuels, who makes his feature film directorial debut with the Netflix movie. Wendy Ide of Screen Daily writes, "Samuels channels the B-movie swagger of the films which inspired him, to vigorously entertaining effect."
Cheyenne Bunsie of Little White Lies echoes those sentiments, speaking to the overall timeliness of the film. "'The Harder They Fall' is a thrilling feature debut from Jeymes Samuels, redefining the movie western for a modern age," Bunsie states. "These. People. Existed. And we want more." It's not just Samuels who's brought their A-game. Carmen Paddock from One Room With a View gives credit where credit's due to the incredible cast, writing, "Its two leading men bring gravitas, poignancy, and credibility to their biggest, boldest twists, and the film never dampens the supporting cast's magnetism."
However, not every critic was as impressed with the film as these ones. Robbie Collin of The Telegraph mentions, "Gaudy, muddled and slight, with a [likable] ensemble but almost no command of atmosphere or tension, it feels like it exists primarily to look good on Netflix menu screens." You can decide for yourself which camp you fall in when "The Harder They Fall" debuts later this year.