Here's What Aunt Nora From Jumanji Looks Like Today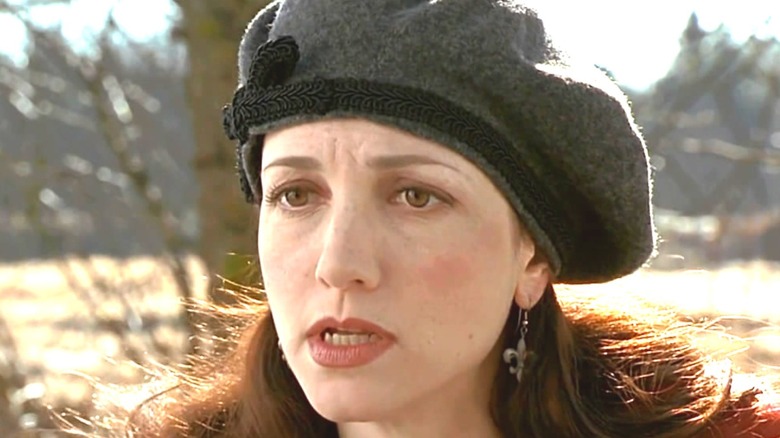 Sony Pictures Releasing
The original "Jumanji" remains a hallmark of many people's childhoods for good reason. Not only does it feature one of the finest performances from Robin Williams, but overall, it's just a fun time as audiences sit down to watch a couple of kids play a game that comes to life. Monkeys, mosquitoes, and all kinds of other creatures come to life out of the board game and begin wreaking havoc in the small town. It's not fun, especially for the kids' Aunt Nora (Bebe Neuwirth), who definitely wasn't expecting all of this when she agreed to care for the children after their parents' death.
Neuwirth perfectly encapsulated the horror Aunt Nora experienced watching monkeys materialize out of thin air and seeing a plant drag a police cruiser into the woods. She was an experienced actress well before "Jumanji" came along with roles in the likes of "Cheers" and "The Adventures of Pete & Pete." But what is she up to these days?
Bebe Neuwirth remains a prominent presence on stage and screen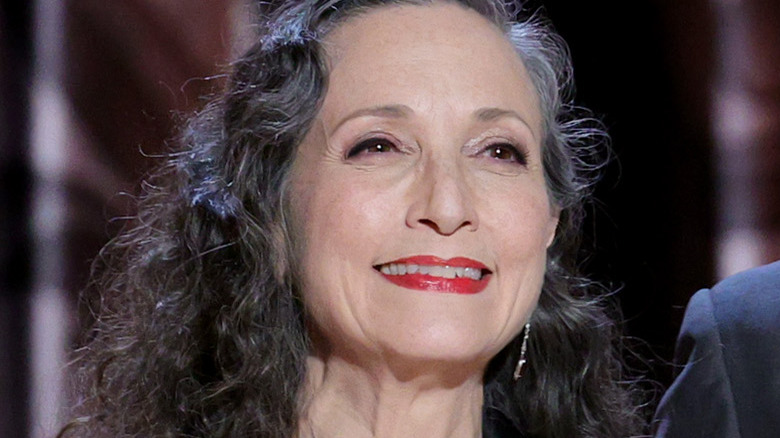 Theo Wargo/Getty Images
Neuwirth went on to star in numerous other television and film projects in the decades after "Jumanji," but she hasn't forgotten the role most people probably remember her most fondly for. She came back for a cameo role in "Jumanji: The Next Level." Toward the end of the film, the main cast head over to Nora's Diner, and none other than Aunt Nora herself is the proprietor of the establishment. She talks about how she needs some help around the restaurant, but we have a feeling if "Jumanji 4" ever gets off the ground, she'd be around to be the one lending the helping hand to get things back to normal. 
But she's kept busy in more ways than one. She has plenty of credits to her name within the last several years, including prominent parts in "The Flight Attendant," "Blue Bloods," and "Madam Secretary." She's also continued being a Broadway star, with her most recent trip to the Great White Way being in a 2014 production of "Chicago" as Matron "Mama" Morton.
But that's not all the legendary actress has been up to. In an interview with SJ Magazine, she mentioned how she enjoys practicing pottery when she has a minute of free time. "There was a great art teacher at Princeton High," she explained. "That's where I learned to throw pottery. Off and on — more off, sadly, than on — I have thrown pottery and worked in clay for a really long time." We can't wait to see what Neuwirth gets up to next.