Here's When You Can Watch Disney's Encanto For Free On Disney+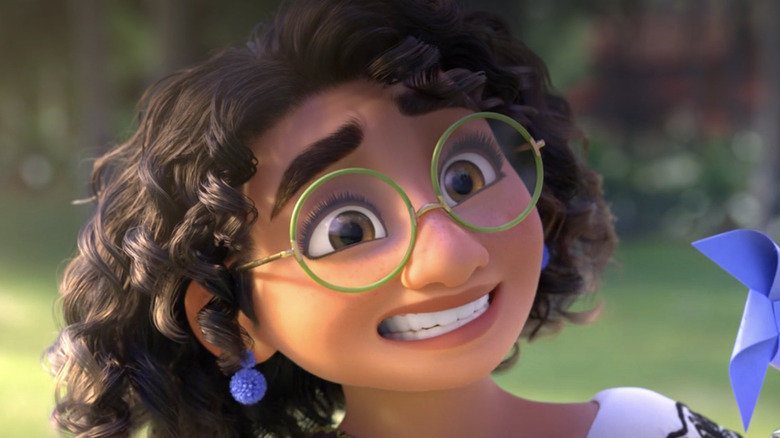 Walt Disney Studios
This holiday season, Walt Disney Studios has a treat coming in the form of the new movie "Encanto." Starring Stephanie Beatriz as a young woman named Mirabel Madrigal, the story follows a family in Colombia who live in a magical house that grants all family members unique magical abilities. That is, all but Mirabel, who has trouble fitting in with her talented family. But this all changes when the Madrigal family's magic is threatened, and despite thinking she has no talent or skill, Mirabel becomes the key to saving everything her family holds dear. 
"Encanto" also stars John Leguizamo, María Cecilia Botero, Diane Guerrero, Jessica Darrow, Wilmer Valderrama, and more, and the film is scheduled to be released in theaters on Wednesday, November 24, 2021, the day before the American holiday of Thanksgiving. But what about people who still don't feel comfortable going out to see a movie in theaters? Unlike previous films released this year like the Pixar Animation Studios film "Luca" and Disney's live-action hit movie "Cruella," "Encanto" will not be released simultaneously in theaters and on Disney+ premier access.
So when exactly can excited Disney fans check out the film for free on Disney+?
Encanto will arrive on Disney+ on December 24, 2021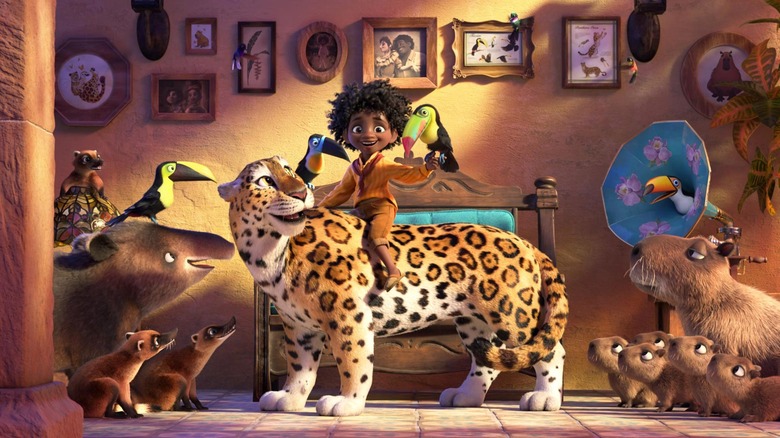 Walt Disney Studios
Luckily for those who don't want to or can't see "Encanto" in theaters for some reason or other, the film will arrive on Disney+ not long after. Collider reports that the upcoming family musical, which will feature songs written by Lin-Manuel Miranda, will have a short 30-day exclusive window for the theatrical release of "Encanto," while other Disney Studios movies like Marvel's "Eternals" and "West Side Story" will have a more traditional 45-day release window. 
This decision was likely made because of the younger audience of "Encanto," allowing the movie to drop on Disney+ as a free addition on December 24, 2021, also known as Christmas Eve. This way, Disney can take advantage of both Thanksgiving and Christmas, two holidays during which kids don't have school and most will be home with their parents. Even for those who catch the movie in theaters at the end of November, many will likely want to rewatch "Encanto" by Christmas. 
As for exactly what time you can expect "Encanto" to drop on the streamer, new content usually drops at 3:00am EST the day of, much like with Netflix (What's On Netflix).