The Worst Male Character According To Criminal Minds Fans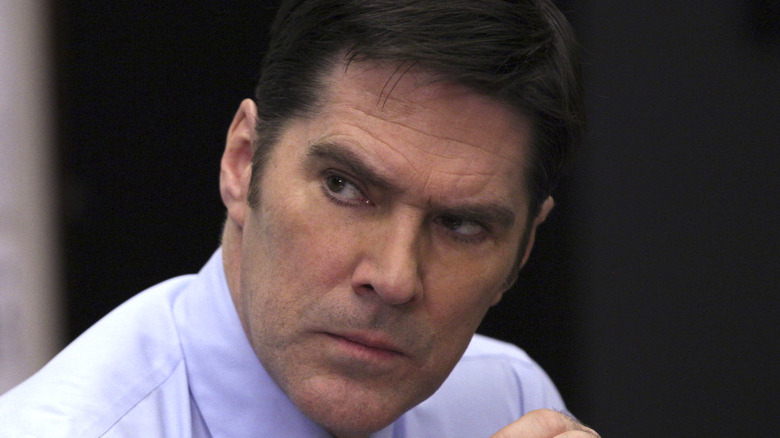 CBS
Although the show finished its original run in 2020 after 15 seasons, "Criminal Minds" will certainly have a lasting impact for the show's fans and the world of television for years to come. The CBS crime procedural follows a talented FBI Behavioral Analysis Unit as they track down dark and violent criminals across the United States. While a lot of the main cast remained the same over the years, "Criminal Minds" also saw quite a few characters come and go as the show went on. 
Because "Criminal Minds" had so many seasons, fans of the series were able to see the development of many different characters with interesting storylines, with a few clear favorites being Dr. Spencer Reid, played by Matthew Gray Gubler, and Emily Prentiss, played by Paget Brewster. Being exposed to such intense violence and constant emotional turmoil, characters like Reid, Prentiss, Derek Morgan (Shemar Moore), and Penelope Garcia (Kirsten Vangsness) were bound to go through these experiences with their own issues. With such rich character development, fans actually have a hard time picking a favorite member of the cast, and even now many still debate this on community sites like Reddit. 
In fact, one fan decided to put the question of who is the "worst male character" to a vote, and longtime "Criminal Minds" fans will definitely be surprised by the winner. 
Fans surprisingly vote Gideon as the worst male character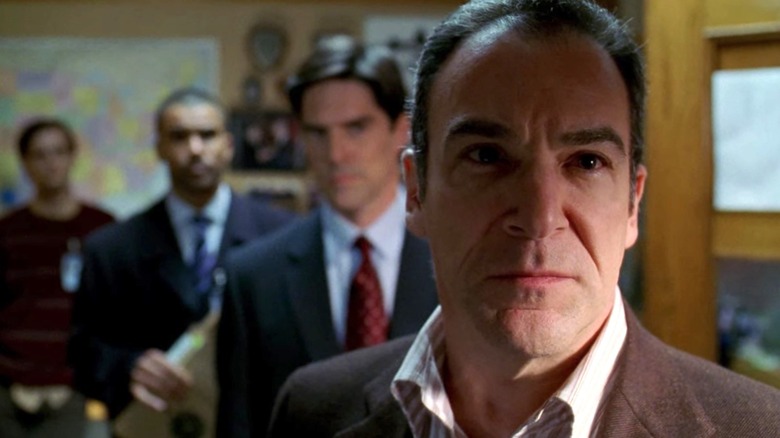 CBS
When u/LordCoke-16 posed this question to "Criminal Minds" fans on Reddit, over 1,600 people shared their opinion in the poll. The choices included Reid, Morgan, Aaron Hotchner (Thomas Gibson), Jason Gideon (Mandy Patinkin), and David Rossi (Joe Mantegna). Surprisingly, Gideon came out as the top choice with 829 votes, over two times that of the second choice, which was Rossi. So why do so many people hate Gideon? Well, to put it simply, they don't, but given the choices, he is the least liked from "Criminal Minds" for a variety of reasons.
While the choice of "worst male character" was clear by the votes, Gideon had plenty of defenders in the comments, some of whom argued that it's unfair to so harshly judge a character who is only on the show for three seasons before he dies — while the other people mentioned have many seasons of character development that allows "Criminal Minds" to further explore the characters and make them more multi-dimensional. Many fans made a point to state in the comments that they don't really see any of the options as bad characters, with u/xXshadow-kunXx answering the question of "worst male character" by saying "None. They're all good characters," while u/klurtklorin stated that "i love Gideon but since he wasn't in the series for very long you didn't get to know him in the same way as the other characters." On the other hand, the character who garnered the least amount of votes was Reid, which certainly makes sense given the fans' obvious love for him over the years. 
Overall, it seems safe to say that fans have a tough time answering this question, but when forced to make a choice, Gideon unfortunately loses.