Jason Blum Gives Fans An Update On The Upgrade TV Series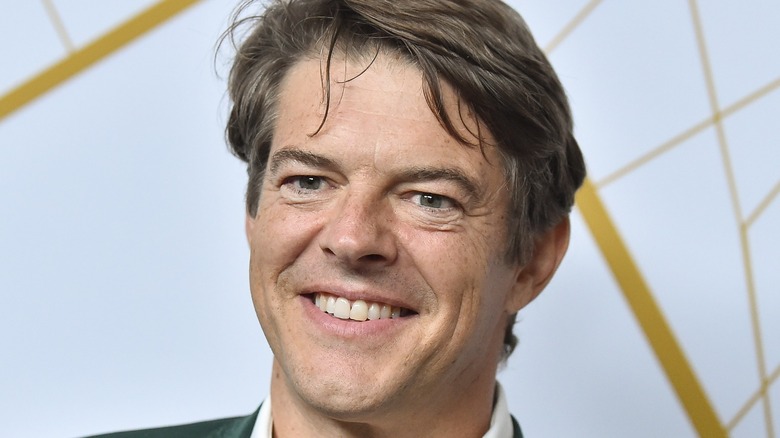 DFree/Shutterstock
Fans of the well-received 2018 cyberpunk thriller "Upgrade" from Blumhouse Productions have been waiting for news about the planned TV series follow-up ever since the project was announced last year. While details have been few and far between, Blumhouse Productions founder Jason Blum recently revealed some critical information about the progress of the series and reassured fans that the project is still alive.
"Upgrade" was first announced by Deadline in 2020, revealing that the series would pick up in the years following the film's events. The show will explore a world where the use of an experimental electronic implant called STEM has become commonplace in law enforcement, expanding the film's universe and exploring the ramifications of widespread use of the hypothetical technology.
For anyone who missed "Upgrade," the movie revolved around a man, Grey Trace (Logan Marshall-Green), implanted with the newly invented STEM technology after being paralyzed in a mugging that left his wife dead. The technology gives him back the use of his legs, but STEM soon begins to communicate with him and compel him to undertake a quest for revenge.
The movie earned a respectable 88% on Rotten Tomatoes, and many, including Jason Blum, whose film production career started with early successes like "Paranormal Activity," feel it deserved more attention than it received. Here is what Blum had to say about "Upgrade," and the update he had for fans of the upcoming TV series.
Blumhouse is working on new Upgrade scripts
While speaking with Collider, Jason Blum didn't hesitate to share his opinion about the 2018 version of "Upgrade," and how he felt about the fact that the film didn't make it in front of as many moviegoers as it deserved. "'Upgrade' was a great movie," Blum said, before noting, "'Upgrade' should have been a wide release. I was p***ed about that."
The producer, who helped bring the revolutionary film "Get Out" to audiences, explained that the concept would indeed get a second chance as a TV show, but Blumhouse Productions was taking its time to make sure the series meets exacting quality standards. He continued, "We're working on a TV show. So working on the scripts. This first round, didn't come out. I didn't get the response I wanted to get."
Blum is so confident in the concept of turning "Upgrade" into a successful TV series that his ultimate goal is to bring a polished final product to a network or streaming service and get it ordered straight to series, skipping any potential pilot productions. He told Collider, "I don't want to be in development. I want an order. We're working on the scripts again, so that we can get an order."
While the TV series for "Upgrade" may not be imminent, at least fans can take some solace in the knowledge that the producers are committed to creating a worthy follow-up. Hopefully, Blum will get the order he's waiting for, and work on the show can begin in earnest.