The Character Everyone Forgets Sarah Hyland Played On Law & Order: SVU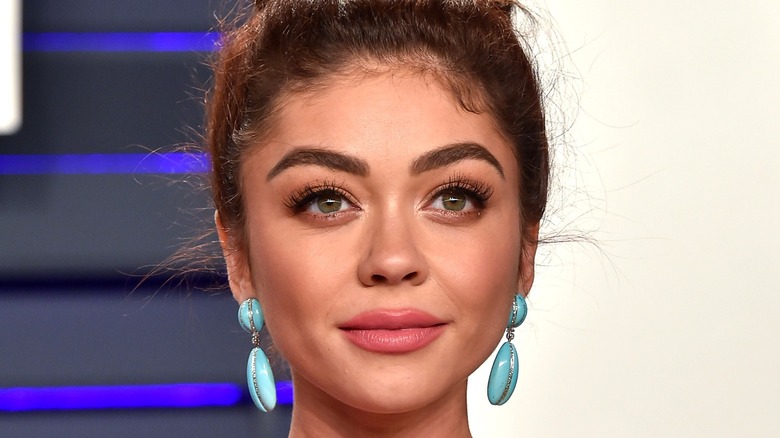 DFree/Shutterstock
Most people know Sarah Hyland best for Haley Dunphy on "Modern Family" for 11 seasons. She was the eldest daughter in her family, and she's more concerned with her popularity status than actual schoolwork. Due to these priorities, she's hyper-sensitive to her parents' actions and often feels embarrassed over the situations they put her in. However, by the end of the series, she's managed to carve out a nice niche for herself in the lifestyle/fashion community. 
While "Modern Family" is undoubtedly the role the actress gets asked about the most, her filmography is rather extensive, in part thanks to her embarking on the Hollywood career path at a young age. Some other shows you may have seen her in include "Hot in Cleveland" and "Childrens Hospital." She's had a chance to flex her funny bone on multiple occasions, but she has a dramatic side you may have seen if you enjoy binge-watching "Law & Order: SVU."
Sarah Hyland played a psychotic young woman on Law & Order: SVU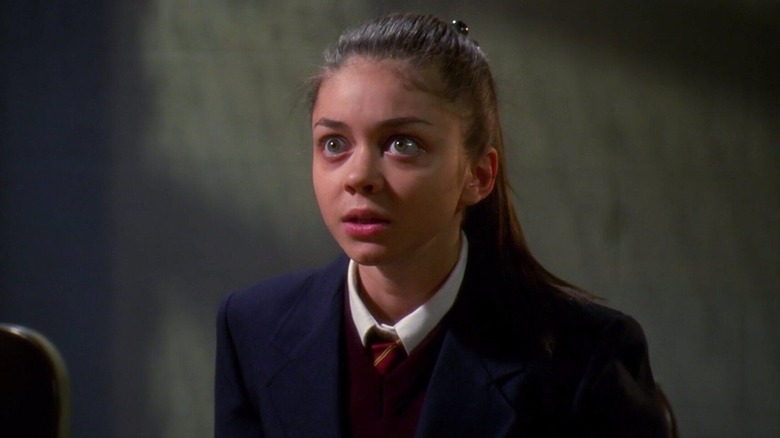 NBC
Sarah Hyland has actually appeared on "SVU" not once but twice over the years. She first made a trip to the NBC procedural on the 2001 episode "Regression," but her real break on the show came many years later. In 2009, she had a prime role, delivering one of the finest performances of her career so far, on "Hothouse."
Her character is Jennifer Banks, an intelligent woman who cracks under academic pressure and suffers a psychotic break. It culminates in her admitting to the murder of her equally brilliant roommate. Jennifer was jealous that everything came so easily to her former classmate, and she was ultimately sentenced to seven years in juvie. 
The same year "Hothouse" came out, she landed a leading role on "Modern Family." The sitcom may have ended in 2020, but the future's bright for the young star. Perhaps she could go three for three with another "SVU" role.