The Truth About Bruce Willis And Kevin Smith's Feud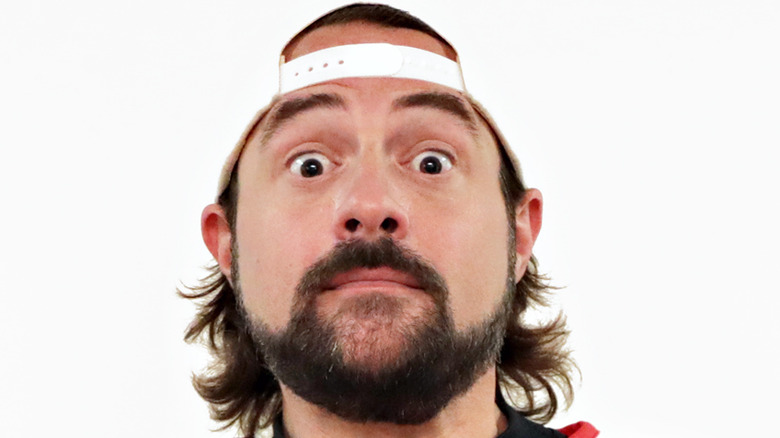 Cindy Ord/Getty Images
Even if movie fans don't know writer-director Kevin Smith by name, they probably recognize him from his signature backwards baseball cap or seemingly endless collection of hockey jerseys. The talented filmmaker has had a long career, but he hasn't always been a mainstay in the industry. Smith's first big break in the world of movies came in 1994 with the release of "Clerks." Smith wrote, directed, and produced the independent comedy about a pair of video and convenience store workers who ponder their lives and talk about everything from their neglected customers and dead high school classmates to their favorite "Star Wars" movies and ex-girlfriends.
"Clerks" was a major success and introduced Smith to the world, both as a filmmaker and as his most famous character, Silent Bob. Smith went on to direct a series of other films including "Mallrats," "Chasing Amy," "Dogma," "Jay and Silent Bob Strike Back," and "Clerks II," all set within his View Askewniverse, named after his View Aske production company. He appeared as Silent Bob in all of them, along with a truly staggering level of Hollywood talent. It wasn't until 2007, while on the set of the fourth "Die Hard" film, however, that Smith would run into his worst nightmare: actor Bruce Willis.
Kevin Smith says Bruce Willis doesn't like making movies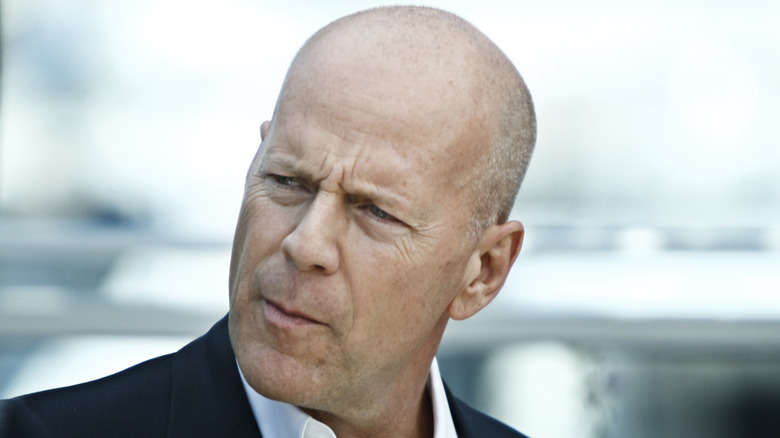 PAN Photo Agency/Shutterstock
Much has been made of the difficulty Kevin Smith had working with Bruce Willis on the set of "Cop Out," but you may not have heard the director open up about their issues in full. In his book, "Kevin Smith's Secret Stash: The Definitive Visual History," Smith details the sequence of events that led him to distance himself from Willis, including stories from the set of "Cop Out" and beyond. In the book, Smith refers to Willis as "lazy" and said "'Cop Out' could have been a great experience if it were not for the fact that I met true darkness in Bruce Willis." Smith added "I love making movies and he does not, at all," (via ScreenCrush).
Smith has previously talked about his initial excitement at getting the opportunity to direct the famous action star because he was a big fan of Willis in "Die Hard" and "Moonlighting." However, Smith says the problems started from day one of "Cop Out" when he allowed Morgan to ad-lib, something with which Willis was apparently uncomfortable (via ScreenCrush). In the book, Smith notes that he was so disappointed in the production process that if Willis had decided to fire him, he would not have cared.