Once Upon A Time In Aztlan - What We Know So Far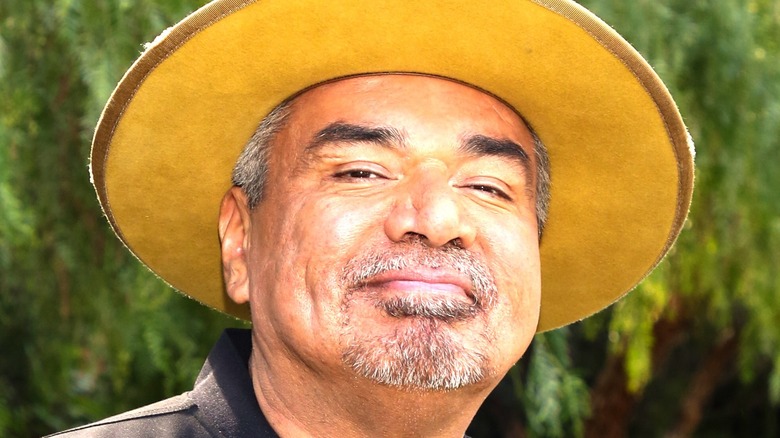 Paul Archuleta/Getty Images
George Lopez is a comedy icon. He's an award-winning actor and comedian who's toured the country with his unique blend of observational humor and commentary on the American condition. He's perhaps best known these days for having his own self-titled sitcom that ran for six seasons on ABC. The show was unceremoniously canceled, but it would appear Lopez is ready to get back into the swing of things with a platform that will hopefully give this series a better shake.
The show's set to be called "Once Upon a Time in Aztlan" (via Variety), and it will be a bit of a departure from Lopez's last TV show. For starters, the series will be an hour-long drama series as opposed to a 30-minute sitcom. While Lopez always brings the funny, it appears as though he'll get a chance to flex his more dramatic muscles for this project, and audiences may see a different side of him. Here's what we know about "Once Upon a Time in Aztlan" so far.
What's the release date for Once Upon a Time in Aztlan?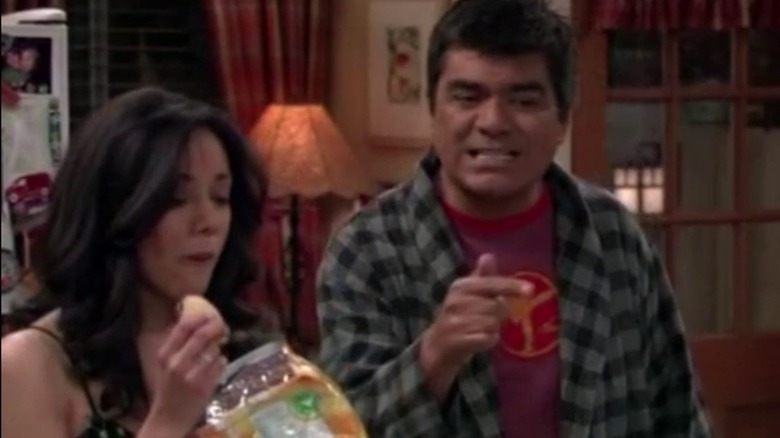 ABC
The Variety report, which came out on October 11, 2021, doesn't mention a release date for the upcoming series. However, it makes it sound as though the show is still in the early stages. As such, it could be a while until we get a release announcement, so for the time being, it would be prudent to remain patient.
Casting and filming still probably need to finish, so we'd expect a release date of sometime in 2023 at the earliest. Of course, as 2020 revealed, anything could happen to delay production and the eventual release. Keep checking back with Looper for more details as they become available.
Who will be in the cast for Once Upon a Time in Aztlan?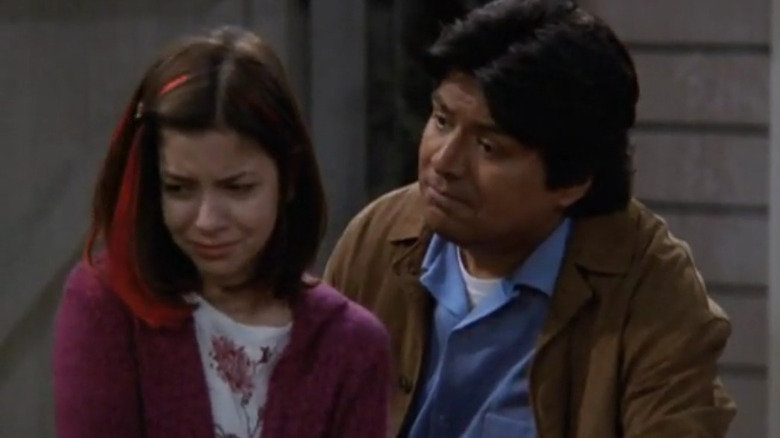 ABC
George Lopez has had a lot of voiceover work as of late. He's recently lent his talents to the likes of "Harley Quinn" and "The Casagrandes." Now, it would appear as though he's ready to make the leap back into consistent live-action work. The Variety report indicates Lopez will lead the series, which will follow a Chicano family living in Los Angeles. 
However, as of this writing, no other casting announcements have materialized. The rest of the family still need to be cast, and one would surmise those names will come out in the near future.
What's the plot of Once Upon a Time in Aztlan?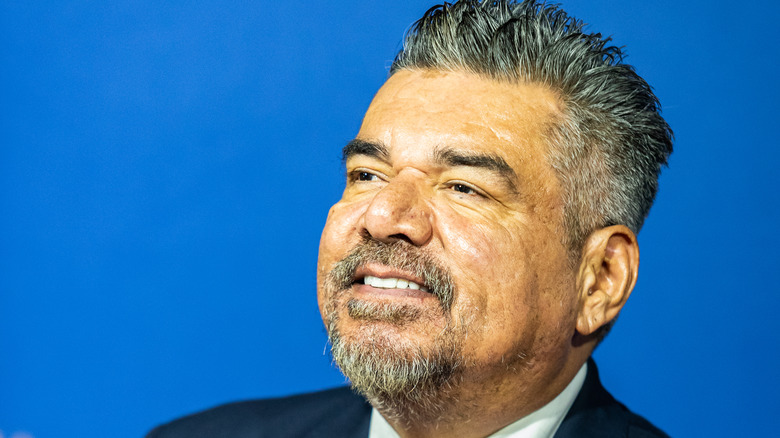 Chris Allan/Shutterstock
The drama comes from the mind of Javier Rodriguez, who also serves as a writer and executive producer on the show. According to Variety, the show will "[center] on a Chicano family in the deep suburbs of Los Angeles as they come to terms with the falsehoods of the American dream and their ability to defy expectations." It's a timely description that should have plenty of prominent themes interwoven throughout relevant to modern-day America.
The pilot episode is set to be directed by Ricardo de Montreuil ("Lowriders," "Máncora"), who's also set to executive produce. All the pieces to this project are falling together, so keep checking back for more details regarding the release date, cast, and plot as they arise.