The Underrated Heath Ledger Adventure That's Heating Up On Netflix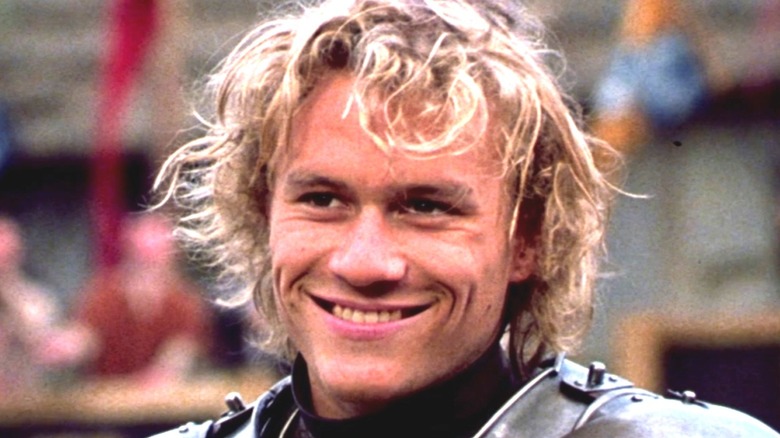 Sony Pictures Releasing
The history of Hollywood is littered with stories of actors who passed away before their time, but few are as tragic as Heath Ledger, who died of an accidental overdose in 2008 at the age of 28. Despite being an established name at the time, it felt like Ledger's career was about to reach the next level, having earned heaps of critical acclaim following his standout performances in "Brokeback Mountain" and "The Dark Knight." There's no telling the heights his career would have reached if things worked out differently, but fans can take some comfort in revisiting the strong body of work he left behind.
While Ledger solidified himself as a versatile actor before the aforementioned films, he was arguably best-known for playing heartthrobs in romantic comedies during the late '90s and early aughts. "10 Things I Hate About You" is probably the most memorable of the bunch, but there's one that slipped under the radar that's currently finding a new lease of life on Netflix.
Heath Ledger fans are rediscovering A Knight's Tale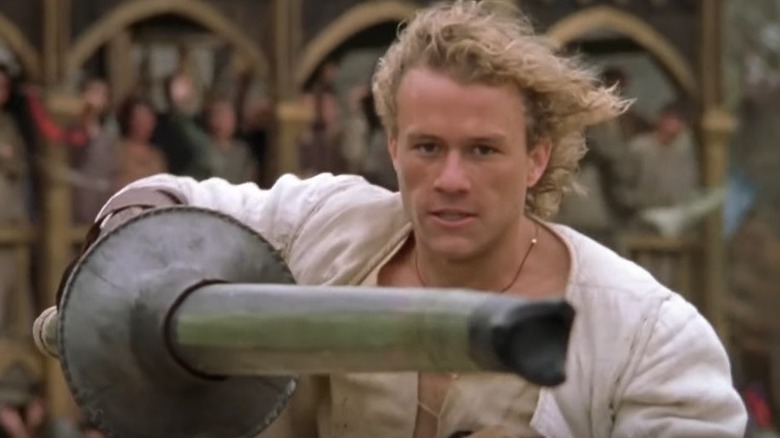 Sony Pictures Releasing
Who doesn't love an underdog story? They make us believe that anything is possible and instill some feel-good cheer in our hearts. Based on Geoffrey Chaucer's book of the same name, "A Knight's Tale" is one such story of an unexpected hero defying the odds.
In the medieval adventure yarn, Heath Ledger plays William Thatcher, a commoner who impersonates a knight to take part in jousting tournaments. He dreams of becoming a champion and impressing Jocelyn (Shannyn Sossamon), a lady of noble birth who's beholden to the church and God but seeks some fun and excitement in her life — and what's more exciting than a handsome knight?
"A Knight's Tale" might not be one of Ledger's most highly regarded performances in the eyes of critics, but it's an entertaining crowd-pleaser that boasts some energetic performances from a likable cast. Rotten Tomatoes describes the movie as a "spirited, 'Rocky' on horseback," which is a fair summary. Stream it now on Netflix and enjoy one of Ledger's most charming on-screen adventures.
If you or anyone you know is struggling with addiction issues, help is available. Visit the Substance Abuse and Mental Health Services Administration website or contact SAMHSA's National Helpline at 1-800-662-HELP (4357).