Toradora! Season 2 - What We Know So Far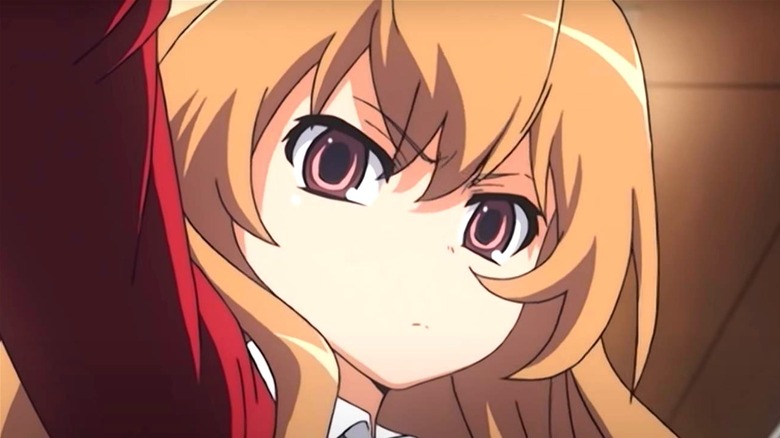 J.C.Staff
Thanks to the rising interest in anime and streaming platforms like Netflix producing more and more projects, past favorite series are finally getting the attention they deserve. In some cases, this has even led to new seasons or movies being put into production many years after the show last released new episodes. A few instances of this include "Tiger & Bunny," which released Season 1 in 2011 and now has a second season coming in 2022, and "World Trigger," which premiered with Season 1 in 2014 and came out with Season 2 in early 2021, with Season 3 currently airing.  
Now, Netflix has brought attention back to another well-loved anime called "Toradora!", which originally aired in 2008. In 2020, Netflix added the old series to its continually expanding catalog of fantastic anime, streaming all 25 episodes of "Toradora!" Season 1. Thanks to this, many newer anime fans have started streaming the series, igniting a new conversation about a possible second season of the show to be produced by Netflix.
Here's everything we know so far about "Toradora!" Season 2. 
Is Toradora! Season 2 coming?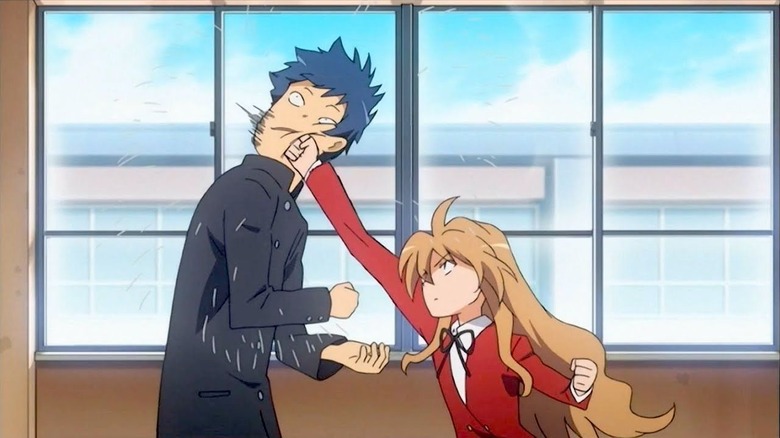 J.C.Staff
Although the first season of "Toradora!" has gotten a lot of attention thanks to its appearance on Netflix, there is no official word on whether or not the show might be coming back. Because of the streaming platform's new connection to the show, fans of "Toradora!" are hoping that Netflix might pick up the show for a second season, even after so many years with nothing new. The production company of the original first season, J.C.Staff, is still very successful with plenty of series in development, so it's not too far-fetched to think that a Season 2 of "Toradora!" could already be on its way but not publicly announced yet. If this is the case, "Toradora!" Season 2 could very well premiere in mid-to-late 2022, or possibly in 2023. Fans of the series should continue to watch the show on Netflix and discuss it publicly so that both Netflix and J.C.Staff know that it's popular and people want more episodes. 
What characters might be in a Toradora! Season 2?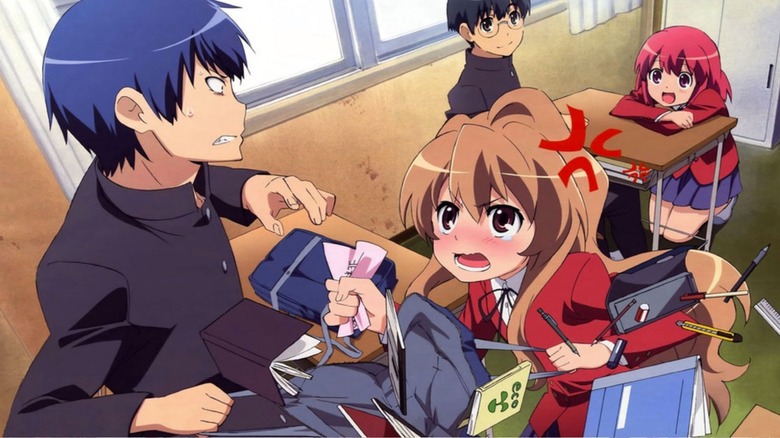 J.C.Staff
The story of "Toradora!" centers around the relationship between two enemies turned friends named Ryūji Takasu and Taiga Aisaka. Ryūji is a kind high school student who often gets mistaken as being mean and having an attitude due to his serious eyes, who has a longtime crush on his classmate Minori Kushieda. Meanwhile, Taiga is best friends with Minori, but she has a purposely abrasive personality that most people can't stand. Because of Minori and Taiga's friendship, Ryūji has to constantly hang out with both of them, but Taiga's intensity is offset by the presence of Ryūji's own best friend, a boy named Yusaku Kitamura, the picture-perfect vice president of their class who is super popular. 
The main group of characters is soon filled out by another student named Ami Kawashima, a childhood friend of Yusaku's whose beautiful exterior hides a bratty nature. Soon after she arrives at their school, she sets her eyes on Ryūji and constantly flirts with him, purposely making Taiga mad. "Toradora!" also has a bunch of supporting characters who would possibly make an appearance in Season 2, like classmates Kōji, Hisamitsu, Maya, and Sumire, among others.
What would a Toradora! Season 2 be about?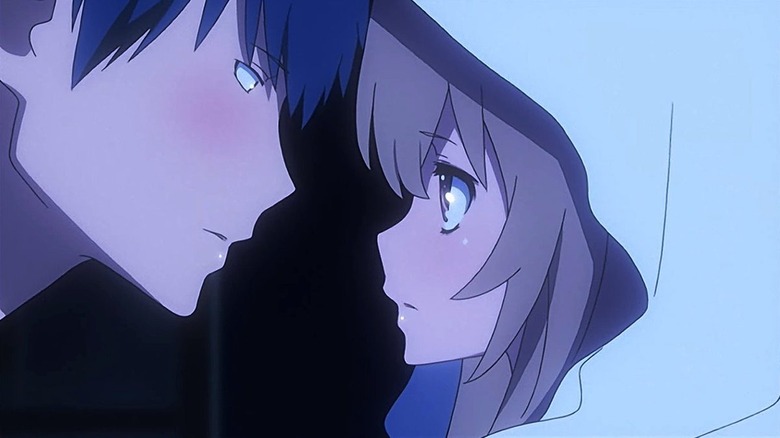 J.C.Staff
"Toradora!" tells the story of Ryūji and Taiga, two people who begin at odds with each other, but over time develop deep feelings for one another. The couple has a bickering nature, and after they first meet, they make a deal to help the other get together with their friends. Of course, as these stories go, Ryūji and Taiga end up falling for each other instead.
If "Toradora!" were to come back for another season, the show could easily jump right back in and move forward with Ryūji and Taiga in their final years of high school, or fans could see it jump forward to university and beyond. Along with that, it's possible that the anime could focus on a new couple altogether, possibly one in the surrounding cast or new characters introduced just for the new episodes. But considering how much people love Ryūji and Taiga as a couple, fans probably hope that a hypothetical Season 2 of "Toradora!" continues to focus on the same main characters. 
With no real information yet about whether or not "Toradora!" Season 2 will happen, fans should simply keep their fingers crossed that the popular anime makes its return soon in one form or another.