Love After World Domination - What We Know So Far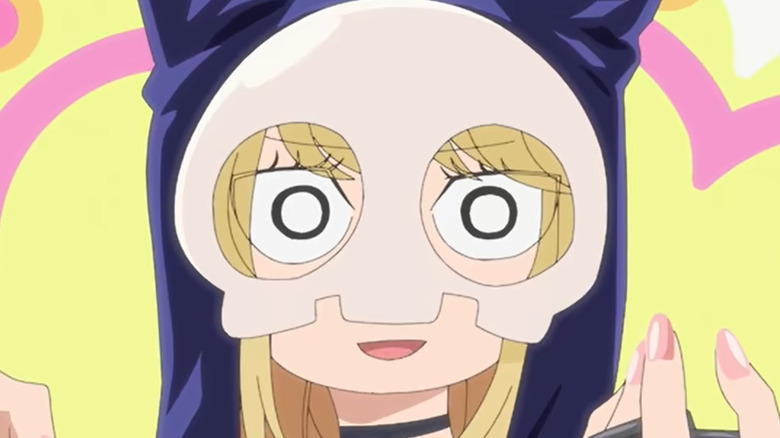 Project No. 9
It is commonly said that love and hate are closely related emotions. People often love to hate things, and it can be far too easy to become angry at that which one loves. When it comes to the calamitous couple from "Love After World Domination," however, there is no bad blood. Perhaps this would not be so surprising, though, if the couple in question weren't also bitter enemies.
Based on the 2019 manga of the same name by Noda Hiroshi and Takahiro Wakamatsu, this upcoming anime from studio Project No. 9 seeks to tell a compelling and comedic love story about two people on opposing sides of a hero and villain conflict. With a projected release window already established, an extensive casting list, and an intriguing plot focused on star-crossed lovers, "Love After World Domination" may just be the next big romance anime. With that in mind, here is everything we know so far about this upcoming anime.
What is the release date for Love After World Domination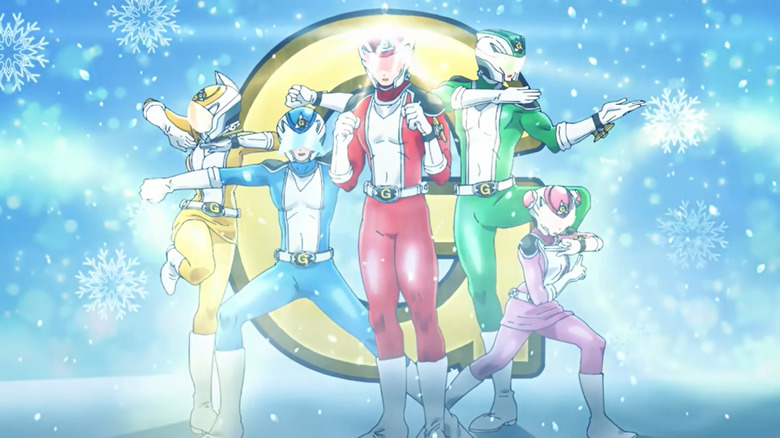 Project No. 9
According to Anime News Network, news on the "Love After World Domination" anime first broke in April 2021, when Kodansha announced the series in its May issue of Monthly Shonen Magazine. Since then, the anime has revealed several cast members, and put out a teaser trailer which established a release window for sometime in 2022.
On August 24, anime streaming service Funimation revealed that it would be responsible for bringing the series to an international audience on top of its preexisting broadcasting schedule on Japanese TV. This is good news for anime fans, because it likely means that the series will be simulcast. In other words, new episodes will show up on Funimation as they air in Japan. The only drawback to this situation is that Funimation did not clarify if the show would be dubbed in any alternate languages. Obviously, this is not required for people outside of Japan to enjoy anime, but it does go a long way for many viewers who prefer watching series in their native language. Unfortunately, they may end up waiting longer than the rest of the "Love After World Domination" fan base, if they are committed to the idea of watching a dubbed version.
Who are the characters in Love After World Domination?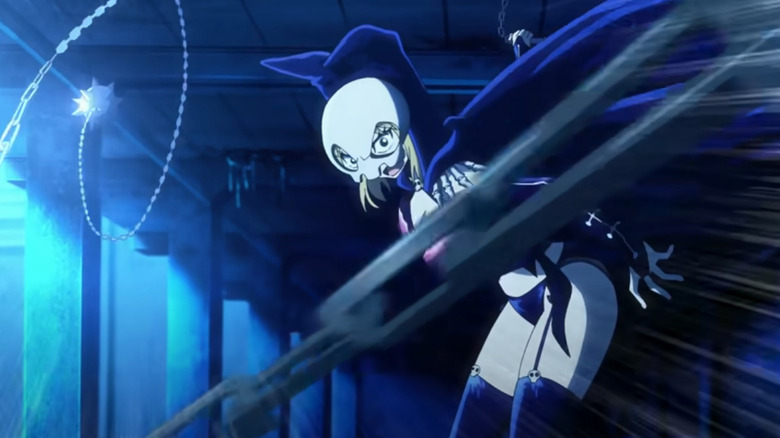 Project No. 9
At the center of "Love After World Domination" are two star-crossed lovers. The first is a "Power Rangers"-esque tokusatsu hero named Fudo Aikawa, aka Red Gelato. As leader of the Gelato 5, Fudo fights against the evil organization known as Gekko. It's too bad that one of Gekko's premiere henchmen, Desumi Megahara (aka Princess of Death) has swept him entirely off of his feet. The duo is voiced by Yusuke Kobayashi and Ikumi Hasegawa respectively (via ANN). Their story is narrated by Fumihiko Tachiki.
Of course, these two aren't alone. The name "Gelato 5" alone implies four other heroes on Fudo's team. In order, the other Gelatos are Blue Gelato aka Hayato Oji (voiced by Kazuyuki Okitsu), Yellow Gelato aka Misaki Jinguji (Nene Hieda), Green Gelato aka Daigo Todoroki (Junji Majima), and Pink Gelato aka Haru Orisugawa (Rina Hidaka). The group is also supported by scientist Professor Big Gelato (Chafurin). Together, these six battle against Gekko's villainous forces whilst being blissfully unaware of the sordid affair of their leaders.
Meanwhile, the evil side is occupied by some truly out-of-this-world villains. The leader of Gekko, Supreme Leader Bosslar, is about as stereotypically evil as they come. He is voiced by Tomokazu Sugita. This is not to discredit his equally evil henchmen, including Culverin Bear (Hiroki Yasumoto), Princess of Steel (Hisako Kanemoto), and Princess of Magical Beasts (Kana Hanazawa).
What is the plot of Love After World Domination?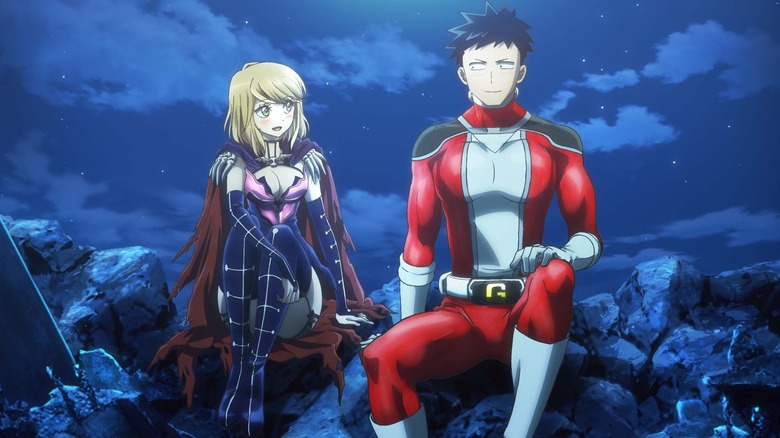 Project No. 9
By now, much of the storyline for "Love After Domination" should be apparent. The show focuses on Fudo and Desumi as they struggle to balance their relationship with work life. It's a unique struggle, going from literal battles on the street to being affectionate. However, these two seem to make it work, one day at a time.
Don't let that trick you into thinking they go easy on each other, however. If anything, the trailer reveals how serious these two are about their careers as hero and villainess respectively. Fudo desires nothing but world peace and Desumi yearns for the day when Gekko rules over the entire world. When it's time to throw down, they aren't pulling punches (well, maybe a little, sometimes). It's just that, when all is said and done, they're still just madly in love with each other. How will these two lovebirds keep their love alive when it seems like they're always against each other? We can only find out when "Love After World Domination" premieres in 2022.