The Massive Box Office Bomb That Almost Ruined Kevin Costner's Career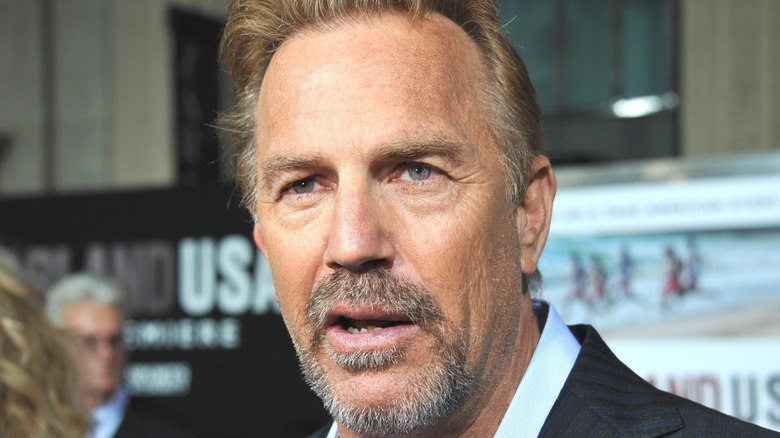 Featureflash Photo Agency/Shutterstock
Kevin Costner is one of the most recognizable faces in Hollywood. Having starred in such memorable movies as "Field of Dreams," "Robin Hood: Prince of Thieves," and "Dances with Wolves," as well as more recent films like "Man of Steel" and the lead role in the TV series "Yellowstone," Costner is no stranger to epic and well-received productions. His characters and acting style are iconic, and his very presence is often enough to elevate a movie or show.
Fans of Kevin Costner are quick to point to the actor's long and varied career. Originally getting his big break in 1978 with "Sizzle Beach, USA," Costner made his mark with "The Untouchables," "Bull Durham," and "Field of Dreams" in the late 1980s. The accolades continued to pile up with 1990's "Dances with Wolves," garnering the actor-director-producer awards for both "Best Picture" and "Best Director," per IMDb. He also received an Emmy for his role in "Hatfield and McCoys" in 2012 (via Emmys.com). 
However, despite having made such an impact on cinema, one movie almost sunk Kevin Costner's career.
Waterworld nearly ruined Kevin Costner's career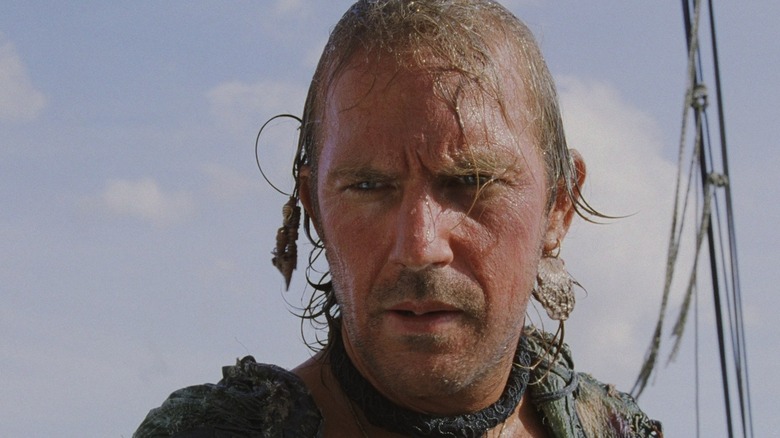 Universal Studios
Of course, the movie in question is none other then the infamous 1995 flop, "Waterworld."
"Waterworld" follows Kevin Costner's unnamed character, only referred to as "The Mariner," as he navigates a world where dry land has become a myth. The human survivors of this great deluge are forced to live in ramshackle floating communities where they struggle to survive. Against this backdrop comes the movie's main villain, Deacon (Denis Hopper), and his army of cigarette-smoking marauders. All parties involved crave a world that isn't entirely dominated by water, and the movie culminates in an epic battle ... and, maybe, a new future for the survivors.
Unfortunately, such a massive undertaking as "Waterworld" required a ballooning — and out-of-control — budget. The movie is reported to have cost around $175 million to produce and around $235 million once marketing and distribution costs were added in (via The New York Times). The movie's final total, both domestic and international, was around $264 million (per The Numbers) which was a financial disappointment for those involved. Despite all this, Kevin Costner doesn't regret the experience. He is still proud of the film, stating in an interview with the Huffington Post that "It stands up as a really exotic, cool movie. I mean, it was flawed — for sure. But, overall, it's a very inventive, cool movie. It's pretty robust."
Luckily for us, while "Waterworld" may have been a misstep, it didn't slow Kevin Costner down — not even when it came to the post-apocalyptic sci-fi genre, with the actor later starring in the 1997 film, "The Postman." And the legacy of "Waterworld" lives on, with attractions at four Universal Studios — Hollywood, Singapore, Bejing, and Japan — that continue to run to this day.